Cambridge IELTS Trainer 1 + 2 [PDF + Audio] contains six complete IELTS Academic practice tests with guidance and tips on how to answer the questions in the first two practice tests.
Apart from the Cambridge IELTS series, Cambridge University Press and Cambridge English also published another IELTS book called IELTS Trainer (2011). The book includes six practice tests, with some notes for advice and tips. It was followed by IELTS Trainer 2 (2019)
The IELTS Trainer book series includes two books Cambridge IELTS Trainer 1 and IELTS Trainer 2 Academic: there are 6 practice tests for the test. Because the sample tests are more difficult than the actual test, this book is suitable for those with a band score of 4.5, so if you are a beginner or have a low level, you should not use this book.
And if your ability is from 6.0+, you can refer to the book Expert On Cambridge IELTS Practice Tests.
Cambridge IELTS Trainer Review
The book will introduce and give 6 practice questions to practice the full 4 skills, helping you both practice skills and solve each part of the test well.
Both IELTS Trainer books have answers for Reading and Listening tests. The exercise questions are explained in detail and clearly. Thereby helping you easily find the mistake, understand where the error lies, and learn from the experience for similar articles in the future.
The only limitation is the limited exercises for the two skills of Writing and Speaking. Because the book only focuses on guiding the solution of specific exams. After studying the lessons in the book, you may not be able to solve all the types of problems you will encounter in the actual exam.
Cambridge IELTS Trainer 1 and IELTS Trainer 2 Academic are designed to prepare questions, so you can use them before entering the exam or when you already have the IELTS background knowledge and test-taking strategies and skills.
Cambridge IELTS Trainer 1
There are six tests, with the first two tests providing detailed instructions for each requirement of the given topic. In addition to 4 lessons, there are practice tests following the standard format when taking the actual IELTS test. Cambridge IELTS Trainer 1 1 is a suitable test preparation material for those with a band score of 4.5 IELTS or higher.
Cambridge IELTS Trainer 1 equips you with useful test tips to help you quickly pass the IELTS exam, what to do and what to do for each skill.
Cambridge IELTS Trainer 1 has a very detailed answer key. In particular, the simple and easy-to-understand solutions for Listening, Reading, and Writing samples still get high scores.
For the Speaking part, the book will have specific analyzed questions and answer samples to help you know how to respond and get a high score without spending too much effort.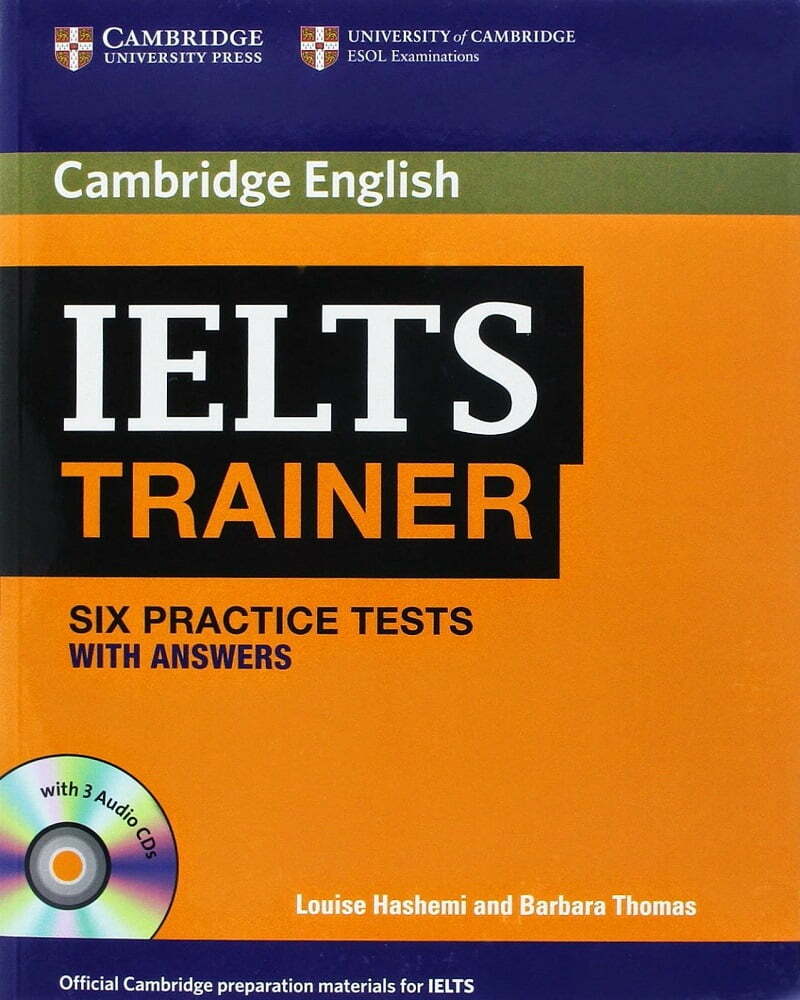 Cambridge IELTS Trainer 2
IELTS Trainer 2 Academic includes 6 latest Cambridge topics, helping you to update the latest exam formats close to the exam questions. reality.
This book IELTS Trainer 2 will help you systematize and determine where your current level is. From there, you can set appropriate goals and try to practice. In particular, the Cambridge IELTS Trainer 2 book is a "sorrowful" secret book not to be missed for students who want to achieve IELTS from 6.0-6.5.
In addition to updating new types of questions close to reality, Cambridge IELTS Trainer Academic 2 has been compiled to update the changes of the Listening section since 2020. The Section section has now changed to part. So instead of hearing "now turn to part 1", now you will probably hear "now turn to part 1".
Another remarkable point of Cambridge IELTS Trainer Academic 2 is that the example part of Part 1 is no longer read in the audio section, so it can be seen that the candidates have lost about 30-40 seconds of precious time, shortening the reading time. articles for the following sections.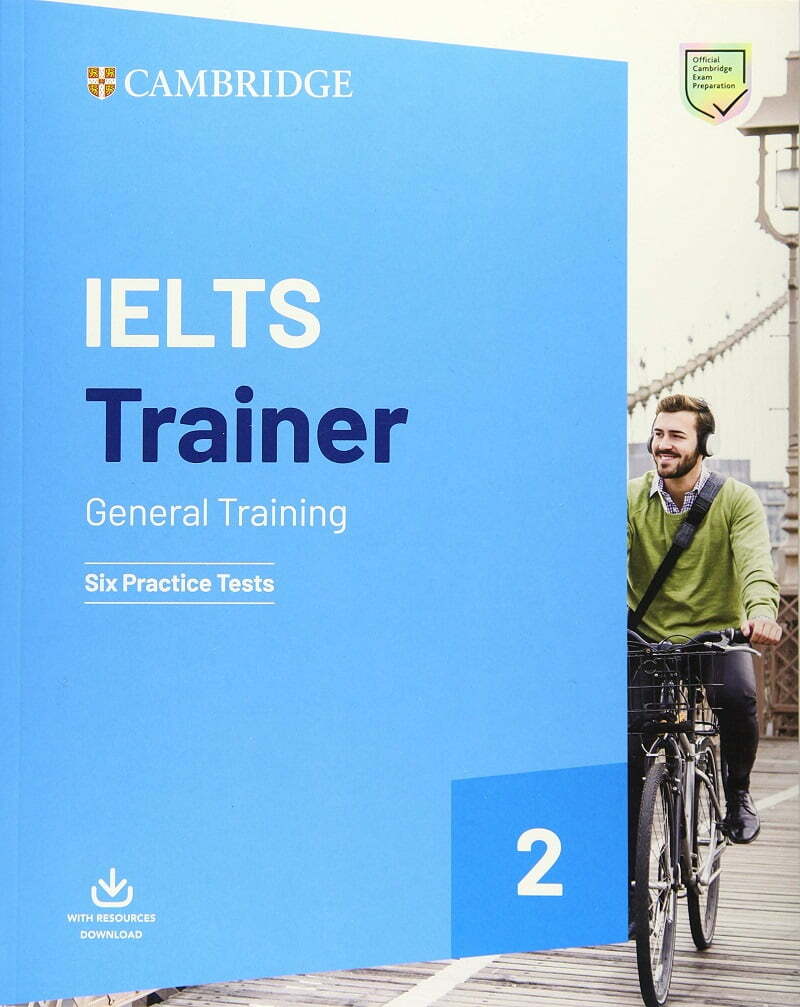 How to Use Cambridge IELTS Trainer
The IELTS Trainer 1 and IELTS Trainer 2 book series are excellent test preparation materials. To better understand how each part of the exam works, you should carefully review the questions with specific instructions.
To get a high score on the IELTS test, it's highly recommended that you summarize and memorize the important knowledge content and useful tips in the IELTS Trainer book series,
There are bound to be errors in the testing process, so you should pay attention to these mistakes and find ways to correct them to avoid repeating them in the test. And of course, spend time practicing your weak skills, overcoming your own mistakes.