Essential Reading For IELTS is one of the best IELTS preparation Reading books chosen by students. Today, 9IELTS will share the book and article Essential Reading For IELTS (Ebook) With – Free book download. Let's find out together!
Essential Reading For IELTS is compiled by Hu Min – John A Gordon to help learners practice reading skills in the IELTS test. At the same time, to improve other skills, you can refer to Essential Grammar for IELTS, Essential phonetics for IELTS, Essential Writing for IELTS, Essential Listening For IELTS.
Essential Reading For IELTS Review
Similar to the IELTS reading kits Collins Reading for IELTS or Reading Strategies for the IELTS Test, Essential Reading For IELTS includes content arranged into three levels: Beginner, Intermediate and Advanced, going from basic to intermediate. Advanced:
Level 1: Includes 6 Units, each Unit follows a specific theme. For example, in Unit 2, learners will be acquainted with readings related to Topic Campus, and then in Unit 6, it will be Topic Hospitals or Doctors.
Level 2: Includes 5 Units also according to each topic. But the author has pushed the number of lessons up more in each Unit → This will be a more advanced level and requires more time to learn.
Level 3: Particularly at this Level – the hardest has up to 11 Units with a series of Lessons on different topics for you to practice. Still follow the format of the above levels, but the readings in the Skill Training section will be more complex and are often extracted from real IELTS Reading test questions or articles.
Workbook: After finishing all 3 levels above, you will have a separate section of intensive practice exercises. Here, the author provides a full format of the IELTS Reading test (like the real test) so that learners can get acquainted, practice time management and apply the skills learned from the book in exercises.
The book Essential Reading For IELTS consists of 22 units with 52 lessons. Each level is based on topics that often appear in the actual test.
There are 3 sections for each topic:
Warm Up: Discuss a problem, and give a grammar sentence or a simple proverb to "energize" learners.
Skill Analysis: The author will reveal tips, strategies or advice when doing the Reading test in each category. For example, Scanning, Skimming, word prediction skills…
Skill Training: This is the practice exercise for each question type, each small skill such as Matching heading, Multiple choices, …… (Exercise at this level is minimal, no puzzles, so it feels very comfortable. roof)
In addition, the book also provides practical test-taking tips and answers for your reference and reflection.
Download Essential Reading For IELTS Free
Please visit the link below to download the Essential Reading For IELTS book and start practising immediately!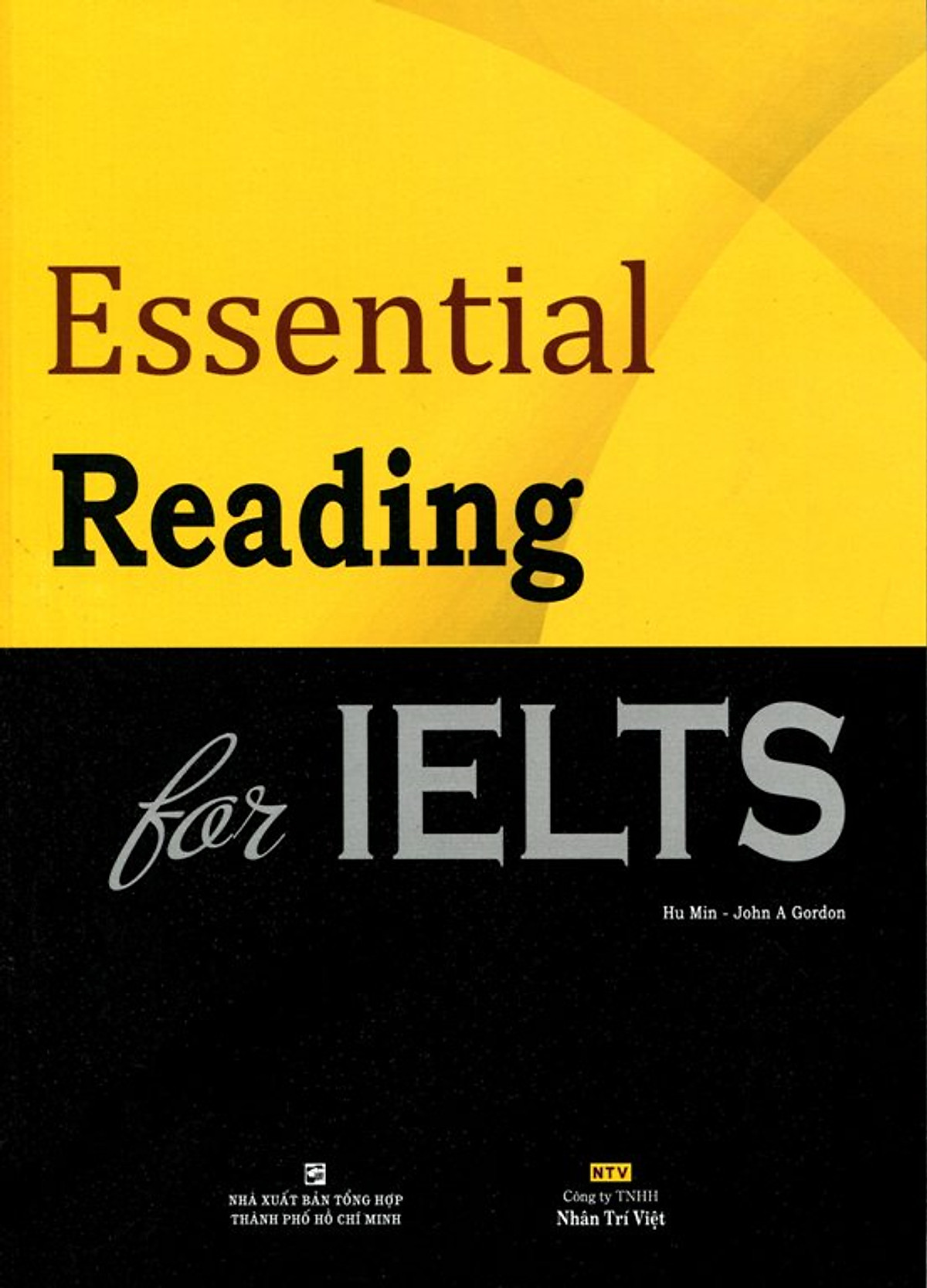 Due to copyright reasons, you can't download IELTS books directly on our website, but in this file. Please like and recommend our 9IELTS Fanpage to motivate us to keep up the good work.