Oxford Word Skills is a three-level topic-based vocabulary course to learn and practice words, phrases, and lexical grammar in context published by the top-notch Oxford University Press.
Oxford Word Skills Basic, Intermediate, Advanced Overview
★ Book series title: Oxford Word Skills
★ Authors: Ruth Gains and Stuart Redman
★ Publisher: Oxford University Press
★ Band Score: From Basic to Advanced
The content of the IELTS book series is classified from basic to advanced, according to friendly topics in life, suitable for all subjects who want to learn English. Besides, the book series is also classified very scientifically, with visual illustrations. Definitely will be a great choice for those who want to expand their vocabulary.
However, because the book is designed entirely in English, you may feel bored when you first start learning. But with its specificity and simple design, Tuhocielts believes that some of you can easily get used to the quick way of learning.
Oxford Word Skills Detailed Review
The Oxford Word Skills book series is divided into three different levels such as Basic – Intermediate – Advanced, suitable for all students of all levels to choose the right study book.
Each book of Oxford Word Skills Basic is divided into 80 units, providing more than 2000 words. It also provides a source of knowledge and tips to help you learn English better.
Besides, the Oxford Word Skills book series not only helps you learn vocabulary by memorizing words and translating meanings, but also helps you apply them in practice, and better understand usage, pronunciation, and systematization. knowledge, helping you from ignorant to "master" in the field of English.
Oxford Word Skills Basic
Oxford Word Skills Basic is for beginners or beginners to learn vocabulary and grammar at the most basic level. This is also a book that many people are passionate about and is located below the top of the "must-have" books for beginners.
The content of the Oxford Word Skills Basic book is divided into 12 large sections. At the top of the page is an overview, and detailed instructions on how to learn, how to learn vocabulary by each lesson. The Starter unit section will include:
How to use a unit
How to learn news words
How to do the exercises
Abbreviations and symbols
There are 11 big lessons, and each one is divided into many different little lessons. A total of more than 80 units under the book with topics such as Basic English – basic knowledge, People, Everyday life, Food and drink… Along with that, following each big lesson section, there will be an overview assessment. help you systematize what you have learned
Finally, the vocabulary synthesis, pronunciation plus answer key, and good word list… are synthesized and arranged in a clear, scientific way to help you easily approach and learn vocabulary more effectively when you're just starting out. contact with English.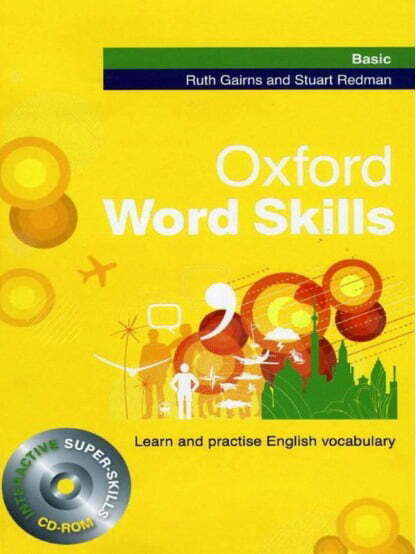 Oxford Word Skills Intermediate
This book is designed by the same author as the Oxford Word Skills Basic. But there is a more expensive difficulty, for those who are living at an intermediate level (~ 4.0 IELTS or higher) and are aiming to conquer the CEF level C1 and C2 exams.
The beginning of the book is still a study guide, helping to orient how to study and full learning secrets for each lesson.
Following that are 13 large study sections on friendly life topics such as People, the world around us, Daily life, Getting things done, Describing things, etc. After each lesson, there will be some similar lessons. Assessment helps learners to systematize knowledge. As well as memorizing and using the vocabulary learned in a better way.
Besides, the other highlight of this book is not only in the vocabulary. And each of its lessons also includes sections like Reading – Listening – Speaking and writing exercises, quite similar to the IELTS test sections.
Therefore, even though it does not follow the IELTS module, it is still reviewed by many people as an interesting reference book, helping learners practice all 4 skills.
In addition, the book also provides a lot of useful Tips and Spotlights to make the review process more effective. So, you need to be careful not to skip this important part!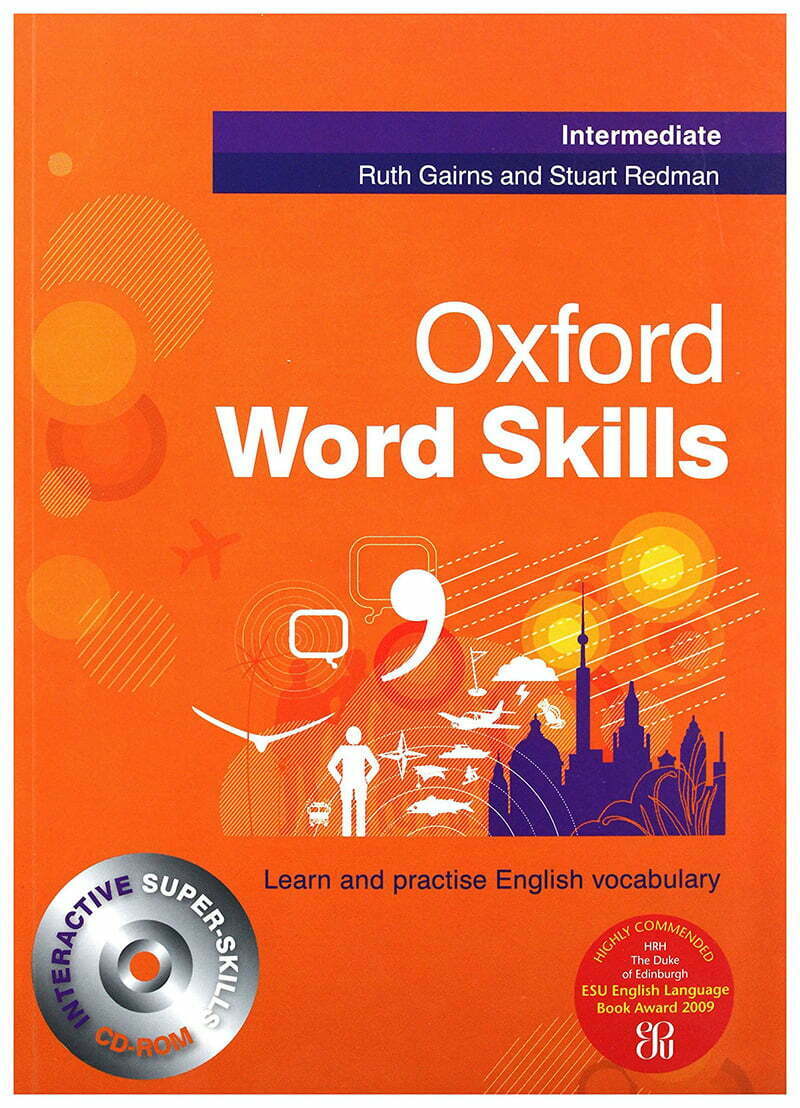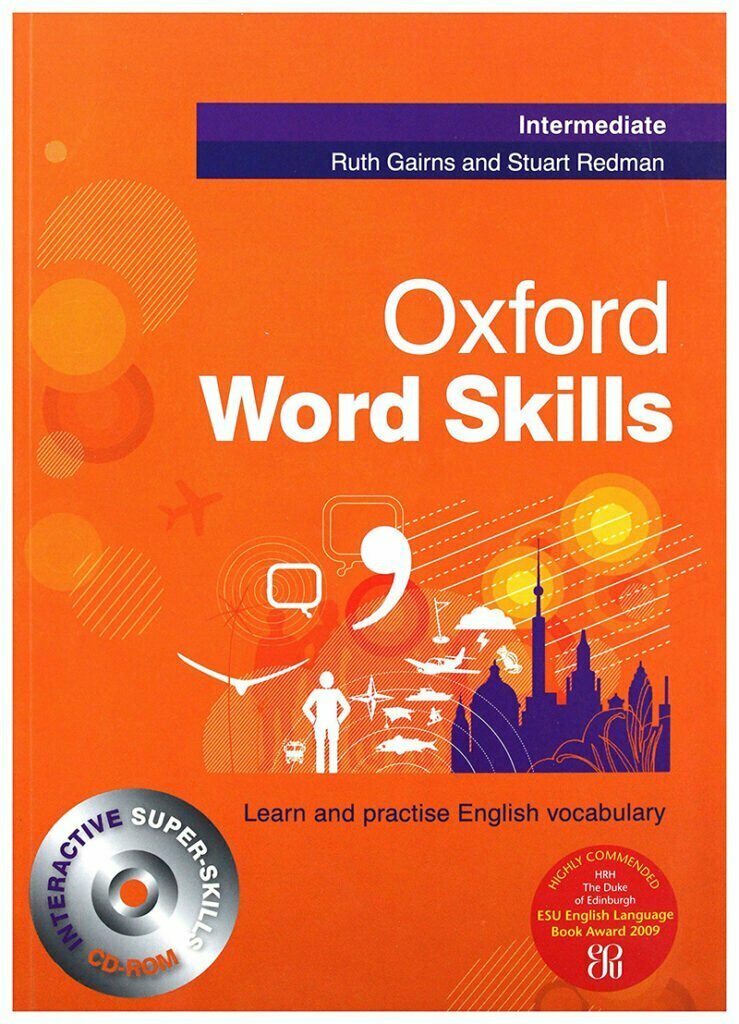 Oxford Word Skills Advanced
Oxford Word Skills Advanced is the last in a series of exciting books that Aland wants to introduce to you today. This book is also the most difficult one in Oxford Word Skills series, for some of you at C1 and C2 and above (~ 6.0 IELTS ).
The units are designed interspersed with several assessments, allowing you to learn and practice at the same time to get the most bang for your buck.
The book focuses on many different issues such as: Expanding your vocabulary, The body, You and other people, Leisure and lifestyle, A changing world, etc. And improving speaking skills for learners is the most important thing in the book. This is because the lessons focus on expanding vocabulary to improve the ability to describe or express something.
The lessons in Oxford Word Skills Advanced focus on a number of different topics under English. In particular, towards improving speaking skills for learners. Because the lessons are aimed at expanding vocabulary to improve the ability to describe or talk about something.
Besides, Oxford Word Skills Advanced is designed with many eye-catching illustrations, as well as audio files to help you improve your listening skills.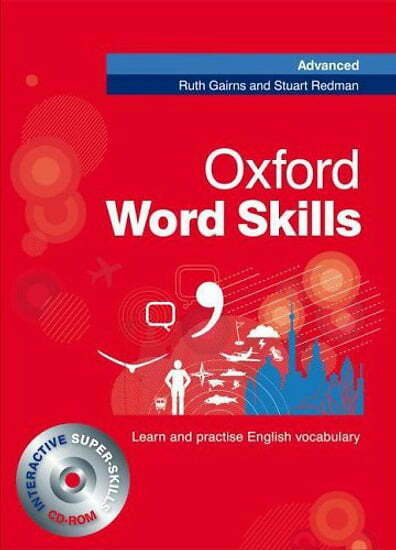 How to Use Oxford Word Skills Effectively
You should note the following if you want to use the Oxford Word Skills book effectively and achieve high results in the exam:
You do not have to study from the beginning to the end of the book if you already know the basics of English and know where your level is. What you need to do is briefly review the table of contents and select the lessons that you feel are interesting, interesting, or do not understand the topic well to improve your knowledge and save maximum time for you.
Because each lesson will take about an hour to complete, you need to divide your study time appropriately.
When starting to learn vocabulary, you should have a notepad and pen ready to write down important words or notes you need to remember.
It is recommended to study vocabulary in phrases, by topic in different contexts to better understand how to use vocabulary correctly. Not only that, you need to regularly use words in real-life situations that will help you memorize faster and help develop skills at the same time.