Vocabulary for IELTS Advanced with Answers ​​was written by author Pauline Cullen and published by Cambridge University Press in 2012. The book is one of the best IELTS preparation resources by the author, who is an expert. many years of experience writing books specializing in IELTS test guides and a former examiner. Some other famous books that Pauline Cullen wrote or co-authored include The Official Cambridge Guide to IELTS, Vocabulary for IELTS, Grammar for IELTS, Common Mistakes at IELTS (Intermediate and Advanced), etc.
Pauline Cullen's Cambridge Vocabulary for IELTS Advanced Book with Answers and Audio CD has helpful advice on approaching IELTS test problems. It focuses on challenging topics, such as the terminology required to explain data and operations. It is based on the Cambridge International Corpus and the Cambridge Learner Corpus to guarantee that the vocabulary supplied is in authentic contexts and contains authentic learner mistakes. Cambridge Vocabulary for IELTS Advanced is suitable for band 6.5 or above students.
Cambridge Vocabulary for IELTS Advanced Book Review
This advanced edition of Cambridge Vocabulary for IELTS includes the vocabulary needed by students who want to achieve a band score of 6.5 or above on the IELTS exams. It provides them with practice exam activities from each paper, i.e. Reading, Writing, Listening, and Speaking.
This IELTS book gives helpful advice on vocabulary acquisition and test preparation. The terminology is provided in actual circumstances, and faults made by learners are emphasized to assist applicants in avoiding similar pitfalls.
The content is readily used as an exam coursebook supplement. In addition, it provides helpful advice on how to approach the IELTS test objectives and addresses particularly challenging topics such as paraphrasing and collocation. This book's IELTS content is appropriate for self-study or homework assignments and classroom usage with the instructor.
Key Feature:
Aim to increase your vocabulary's precision and prepare you effectively for the IELTS.
Supplying you with relevant vocabulary via hearing and reading passages reflective of those found on the actual IELTS Examination.
Providing IELTS students with new terminology in context so enhancing their vocabulary comprehension.
Allowing IELTS applicants to learn new terms via activities expands their vocabularies. Each unit has three pages of vocabulary exercises based on comparable hearing, reading, writing, and speaking topics as the actual IELTS exam.
When studying this book, you may begin with your favorite chapters or read all of the chapters from beginning to finish. The book provides advice on acquiring new terminology and utilizing a dictionary. These modules give a constructive beginning to learning vocabulary.
Cambridge Vocabulary for IELTS Advanced Book consists of a total of 25 lessons, the first 20 will revolve around science, life, and natural knowledge related to the IELTS exam. Because it is an advanced part compared to the Cambridge Vocabulary for IELTS, the amount of knowledge and information will be more complex and in-depth.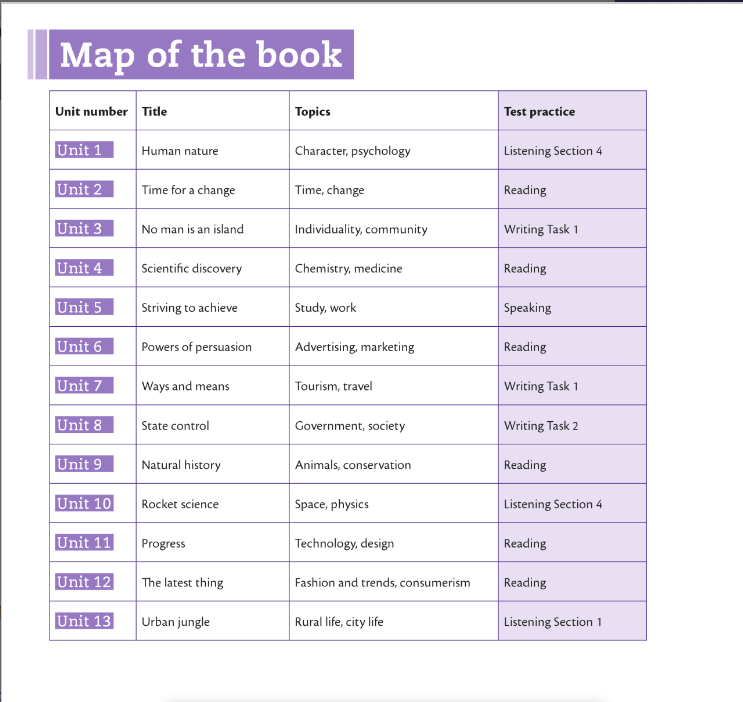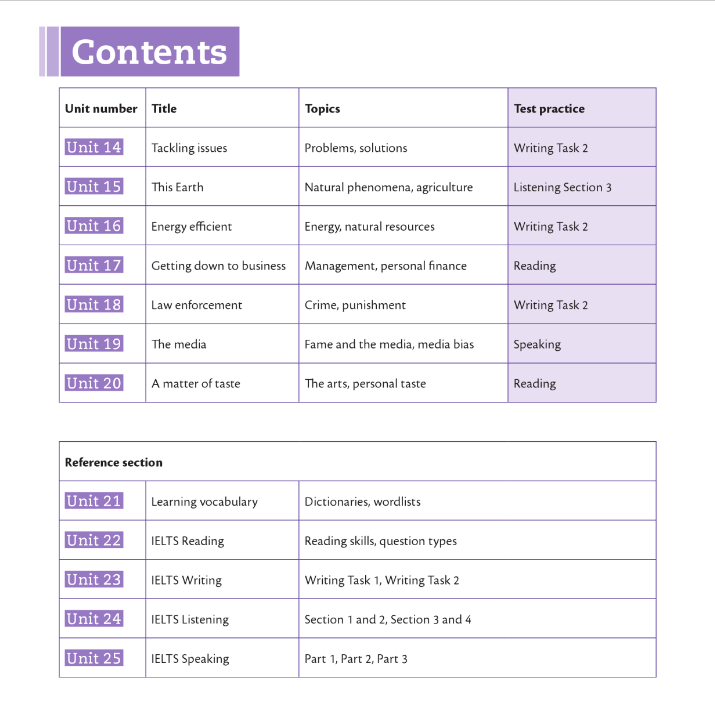 Pros & Cons
Pros
The book presents science, the topic vocabulary is highly applicable in the exam and in daily life
The book is suitable for people who are self-studying, self-reviewing without an instructor at Advanced level (6.0+), with detailed explanations and self-study instructions for 4 skills.
Suitable for both teachers and students
The book has many illustrations and audio to apply exercises, making it easier for learners to absorb knowledge
Cons
Not suitable for beginners to learn English or Intermediate level (~ 5.0)
Not many idioms and phrasal verbs are provided in the vocabulary sheet
The Advanced Cambridge Vocabulary for IELTS offers all the vocabulary necessary for students aiming for a band score of 6.5 or above on the IELTS exams. It gives practice with exam problems from each subject. Cambridge Vocabulary for IELTS Advanced focuses on pushing students to a score of 6.5 and beyond by addressing the vocabulary-building tactics required for advanced-level performance.
It provides advice on approaching IELTS test objectives and covers particularly challenging topics such as paraphrasing and collocation. The Cambridge English Corpus influences it so that terminology is provided in authentic situations and contains actual learner blunders. Each unit's listening and pronunciation tasks are included on the audio CD. The content is appropriate for self-study or homework assignments and classroom usage with the instructor.
Vocabulary for IELTS Advanced User Guide
For IELTS learners
Depending on their level, exam preparation time and learning speed, learners can plan to use the book appropriately in several ways suggested below:
Time > 3 months to prepare for the exam: Study and do the test by unit; you can learn 2 units a week (shouldn't accumulate because vocabulary needs time to practice, otherwise, you may not remember the knowledge) ). While studying, record lists of vocabulary by topic and apply them regularly; you can practice Speaking or Writing by practicing questions. After doing the exercises in the book, record a list of mistakes and pay attention, so you don't repeat them.
Time < 3 months for exam preparation: Take a quick test in the book and see which topics are still weak; no need to study and follow the unit order in the book, but only focus on essential issues. You can use more external learning apps like Quizlet to help you memorize vocabulary better.
Instructions on self-review vocabulary: During the learning process, learners will encounter new words that they already know but have not yet used proficiently. To use language correctly and appropriately, learners must know how to use the correct collocation or accompanying prepositions. Learners should have a vocabulary book and list words in the following categories to learn; the classification can help identify problems when learning vocabulary faster:
100% new words
Vocabulary known but not yet used fluently
Vocabulary frequently makes mistakes (e.g. misspellings, misuse of prepositions, collocations, etc.)
Topic vocabulary (e.g. Environment topic words)
For IELTS instructors
IELTS trainers can consider books as a reference source to design appropriate lesson plans for their students or let students do it as an exercise to supplement vocabulary. Similar to the above learning method, the books can be used in any order and focus on weak vocabulary topics, not necessarily in the order of the books.
Download Cambridge Vocabulary for IELTS Advanced PDF + Audio
Anyone who feels like they need to improve and bridge the gap between their Passive Vocabulary and Active Vocabulary. But ideally, the best people to use Cambridge Vocabulary For IELTS Advanced are students with an average of 7.0 or higher. This ensures a ready-made vocabulary so that learning new words is not interrupted too much by vocabulary.
At the same time, the book will not guide you through the IELTS exercises but will assume that you can do them. The main task of the book is to consolidate vocabulary and proficient use of vocabulary in the IELTS test.
For those looking for a more basic book, you can refer to the Cambridge Vocabulary for IELTS with Answers [PDF + Audio] book.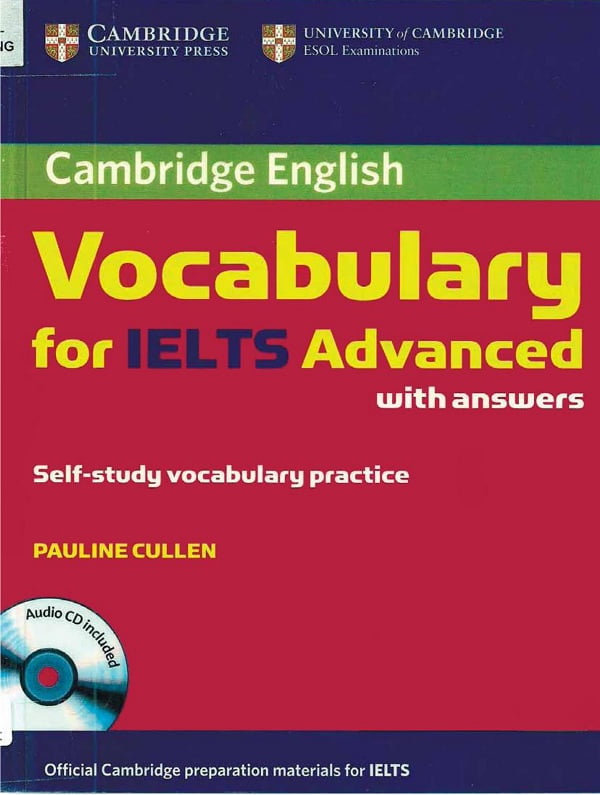 Due to copyright reasons, you can't download IELTS books directly on our website, but in this file. Please like and recommend our 9IELTS Fanpage to motivate us to keep up the good work.
In general, the above article has introduced and evaluated the IELTS preparation material – Vocabulary for IELTS Advanced with Answers, giving readers an overview and helping to determine how to use the appropriate material for students. In addition, learners can refer to other IELTS Books to improve their level.