Today, 9IELTS will send you the free article Download Essential Listening For IELTS (Ebook + CD). Let's find out together!
Essential Listening For IELTS Review
To achieve band 5.5-6.5 of the Listening section, using Essential Listening For IELTS book is too ok. Like the Reading book, the Listening book is divided into 3 levels: Pre-intermediate, Intermediate and Upper-intermediate. And to practice IELTS listening from basic to advanced, you can refer to Collins Listening for IELTS, Listening strategies for the IELTS Test, Tactics for Listening.
The book is short, divided into 26 lessons based on topics that often appear in the actual exam. Each mini-lesson is structured into three parts as follows:
Provide basic information about situations in the listening passage, such as travel, campus life, etc.
As you can probably guess, this part 1 also provides some vocabulary and sentence structures that appear in the listening test
Provide listening lessons to develop test-taking skills and language skills so that you can prepare for the test.
The book helps readers stick to common question types in the Listening test, such as multiple choice, short-answer questions, sentence completion….
This is a section dedicated to checking grammar, vocabulary…. After 1 listening, you guys.
At the end of this book, there are also some speaking or group discussion activities available ⇒ If you have someone to study with, make sure to take advantage of these activities!
Download Essential Listening For IELTS Free
Please visit the link below to download the Essential Listening For IELTS book and start practising immediately!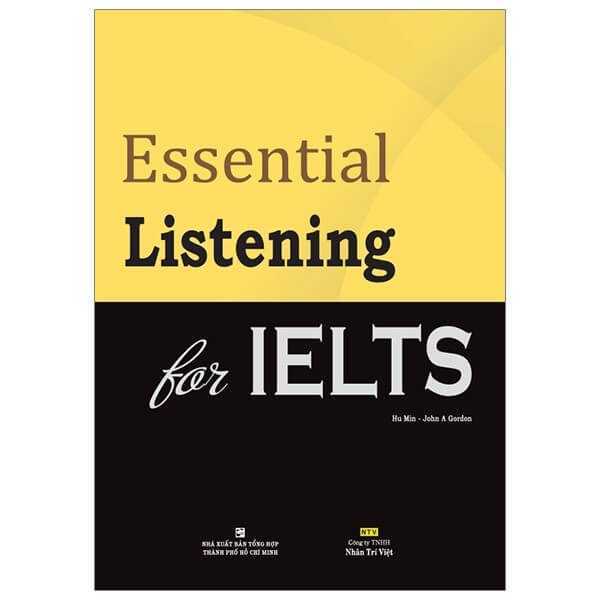 Due to copyright reasons, you can't download IELTS books directly on our website, but in this file. Please like and recommend our 9IELTS Fanpage to motivate us to keep up the good work.