SECTION 1
Questions 1-10
Complete the form below
Write ONE WORD AND/OR A NUMBER for each answer.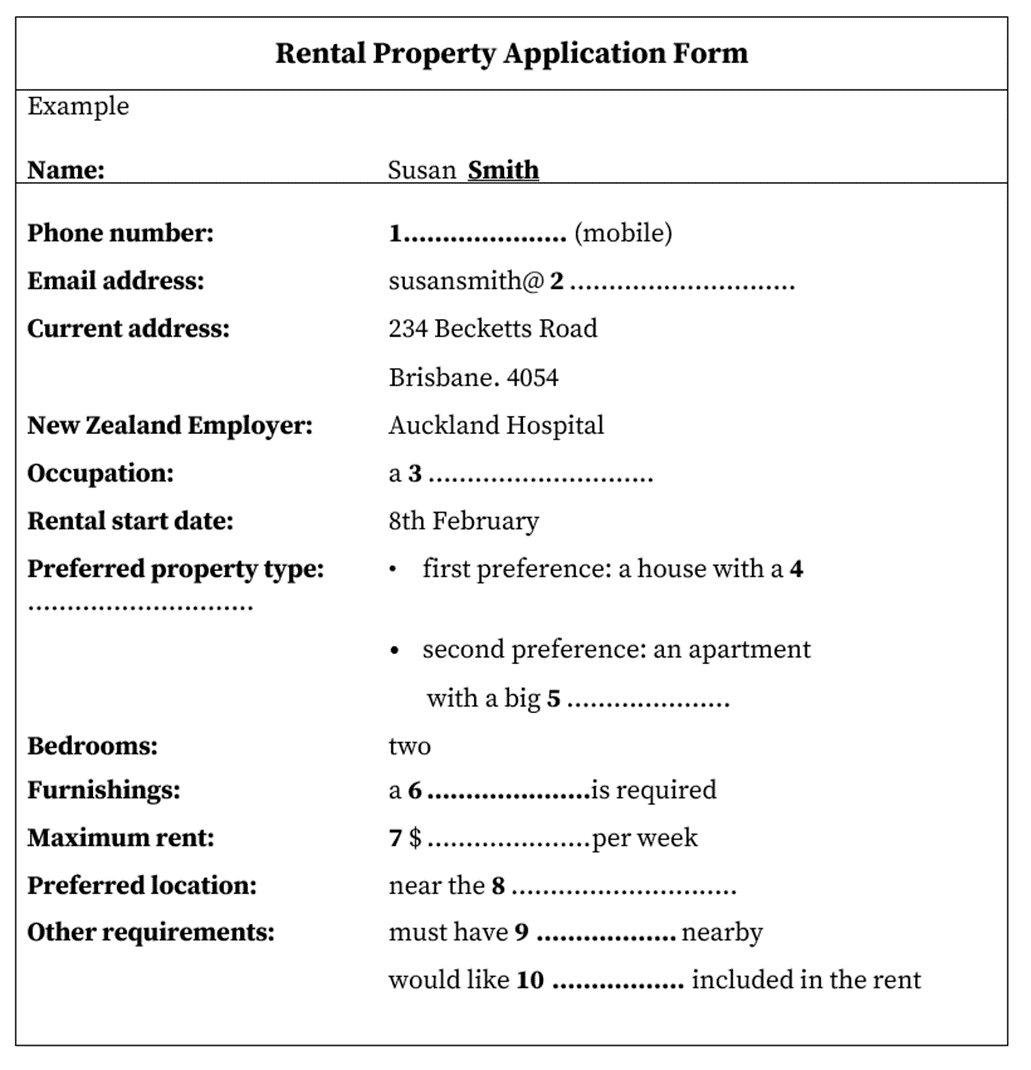 SECTION 2
Questions 11-20
Complete the notes below.
Write NO MORE THAN THREE WORDS AND/OR A NUMBER for each answer.
The Pre-school Family Centre
Features of the Pre-school Family Centre
for children from 11……………… to 5 years old
run as a 12……………….. by parents, who attend with their children
parents receive special 13……………… from the centre
children's activities organised in 14……………. age groups
Facts about the Centre
sessions from 9.30 − 12.30 each morning
one afternoon session to help prepare older children for 15 at school
parents must make several 16……………… before they enrol their child
each centre is officially recognised and receives 17 …………………. funding
Parents' Commitments
take on responsibility for a special 18 ……………………..
Practical Advice
attend regularly to help your child gain 20 ……………………..
younger children may need to leave early
provide a snack for your child
SECTION 3
Questions 21-30
Questions 21−26
Choose the correct letter, A, B or C.
Presentation on foot injuries among sports players
21. John and Cath's presentation plans are different in
A. the examples used.
B. the order of information.
C. the main points made.
22. What do the students agree about the anatomy section of their presentation?
A. It would be better if Cath spoke about it.
B. It should be kept quite short.
C. It should be based on information from the internet.
23. What do the students agree to include in the last section?
A. visuals of injuries
B. demonstrations of treatment
C. interviews with patients
24. What is said about the different types of heel injury?
A. Diagnosis is straightforward.
B. They are expensive to treat.
C. Some are more serious than others.
25. On the subject of causes of heel injuries, the students agree to
A. focus on a single reason.
B. reject certain approaches.
C. use a source written by their professor.
26. What does Cath say about stretching as a treatment?
A. It is potentially risky.
B. It is commonly confused with strengthening,
C. It is the least effective part of treatment.
Questions 27 and 28. Choose TWO letters A-E.
Which TWO treatment techniques did the female runner find useful for her swollen heel?
A massage
B ultrasound
C rest
D balancing exercises
E ice
Questions 29 and 30. Choose TWO letters, A-E.
Which TWO sports did the male sprinter find most effective during his rehabilitation programme?
A swimming
B weight−training
C running on grass
D cycling
E jumping
SECTION 4
Questions 31-40
Questions 31−36 Complete the table below.
Write NO MORE THAN THREE WORDS for each answer.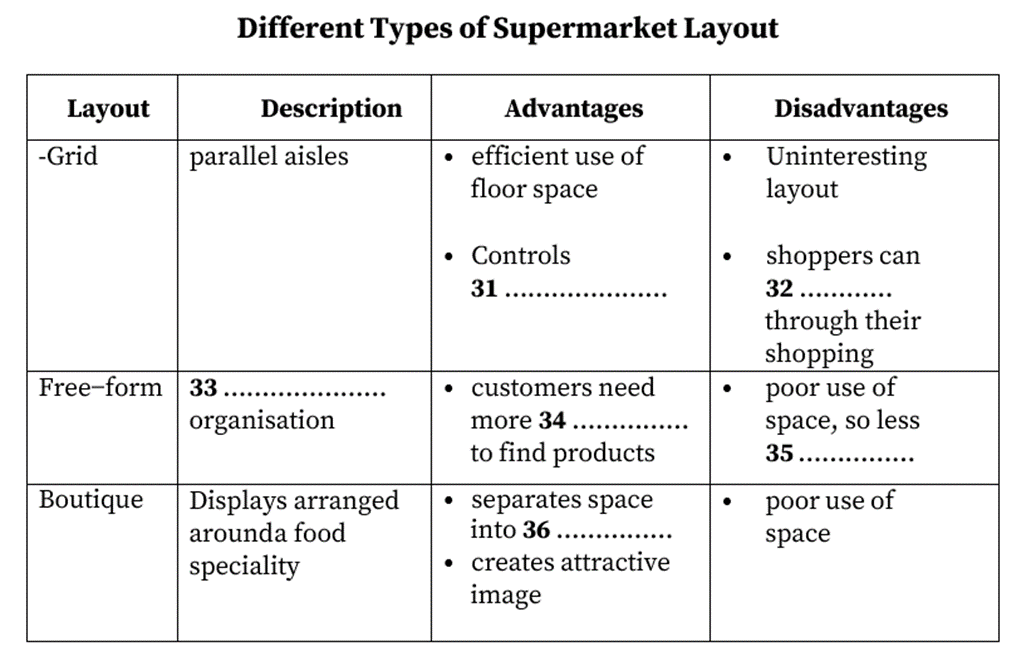 Section 1
1. 614381997
2. post.com
3. chemist
4. garden
5. balcony
6. fridge
7. 400
8. beach
9. parking
10. electricity
Section 2
11. 3 months
12. cooperative
13. training
14. mixed
15. reading
16. visits
17. government
18. job
19. meeting
20. confidence
Section 3
21. A
22. B
23. B
24. C
25. A
26. A
27. A
28. C
29. B
30. D
Section 4
31. traffic flow
32. rush
33. random
34. time
35. const-effective
36. smaller areas
37. E
38. F
40. A