Besides standard documents in the format of a real exam with tests from Cambridge or big centers, IELTS students, especially self-study "learn by myself" members, should own an IELTS Handbook Kien Tran's. A book that provides knowledge and acts as a "comrade" to accompany you every step of the way on your way to conquering IELTS.
A brief introduction about the author Kien Tran
Author Kien Tran, full name is Tran Trung Kien, was born on August 23, 1992. He used to study and work in Canada. As a hot phenomenon in the IELTS world the book "IELTS Self-Study Kien Tran's IELTS handbook" was published by Saigon Book with information that he scored 8.5 IELTS.
IELTS Handbook Kien Tran's Review
Not as academically intensive as the practice books, IELTS Handbook Kien Tran's is like an autobiography that truthfully narrates the author's training process to achieve 8.5 IELTS.
At the beginning of the book, the author does not immediately present the methods and knowledge but shares the story of his 8.5 exam review. This helps the reader feel understood, sympathized and motivated to practice
In the following sections, the author provides readers with new and unique tips that he calls "Brainwashing". Those are practical experiences drawn through the author's learning process. Attached are tips for all 4 skills Listening_Speaking_Reading_Writing: "Listening skill- All you want to hear"; "Learn vocabulary through Reading lessons like a giant".
Not only that, the book also clearly understands the difficulties that learners often encounter, which is the lack of in-depth vocabulary. The book has articles on methods of "How to learn IELTS vocabulary > 8.0"; How to use Collocations; Sample Essays… And much more.
Download IELTS Handbook Kien Tran's Free
Please visit the link below to download the IELTS Handbook Kien Tran's book and start practising immediately!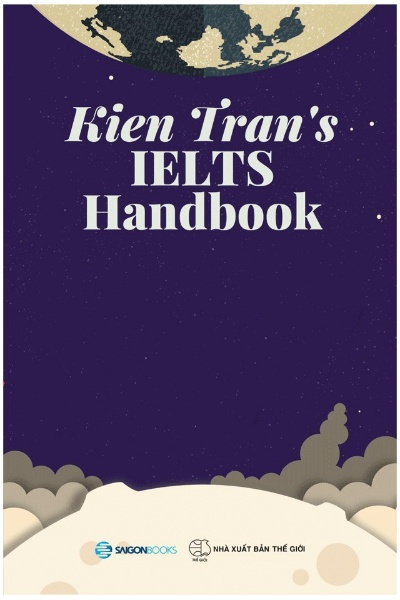 Due to copyright reasons, you can't download IELTS books directly on our website, but in this file. Please like and recommend our 9IELTS Fanpage to motivate us to keep up the good work.