Although many people consider reading skills easy, non-native speakers will still face many difficulties. Improve the Reading band requires you to practice a lot to get used to the vocabulary. Understanding that, 9IELTS would like to introduce to those of you who are preparing for the IELTS exam the book: IELTS Reading Tests (Revised 2017).
IELTS Reading Tests Review
Book Contents
The book includes 10 Tests and answers. Each test has 3 reading passages just like in the official IELTS exam, spanning various topics and covering various question types to help students prepare better for the official IELTS exam.
All readings in this book, except two, must be ordered separately. The book can be seen as a supplement to McCarter, Easton & Ash's A Book for IELTS for self-study.
Suppose you want to redo the reading passages several times to check your reading ability. In that case, we recommend you write your answers on a separate sheet of paper instead of writing them directly in the book.
Target Readers
IELTS Reading Tests is for students preparing for the IELTS exam, specifically those in the 5.0 band Reading band or higher.
Download IELTS Reading Tests Free
Please visit the link below to download the IELTS Reading Tests book and start practising immediately! Hopefully, the information about the book IELTS Reading Tests (revised 2017) will help you use the book more effectively and have more orientation in practising Reading skills.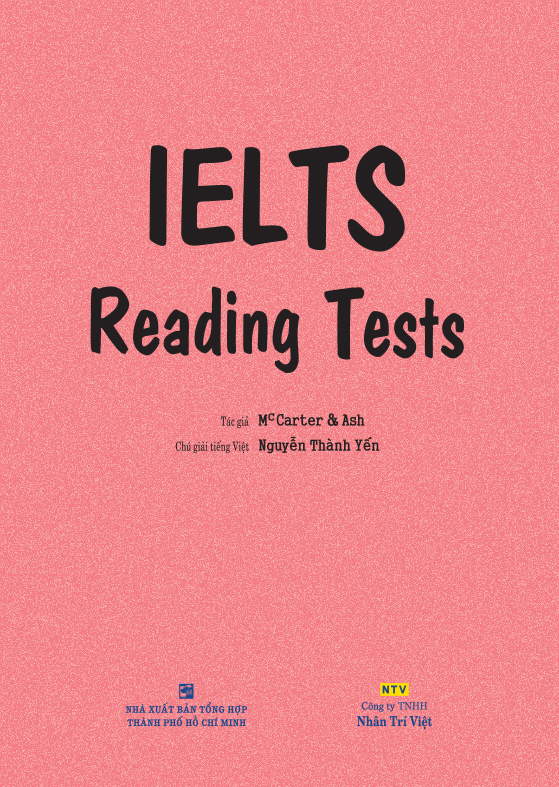 Due to copyright reasons, you can't download IELTS books directly on our website, but in this file. Please like and recommend our 9IELTS Fanpage to motivate us to keep up the good work.