You should spend about 40 minutes on this task.
The diagram shows the life cycle of a honey bee
Give reasons for your answer and include any relevant examples from your own knowledge or experience.
Write at least 250 words.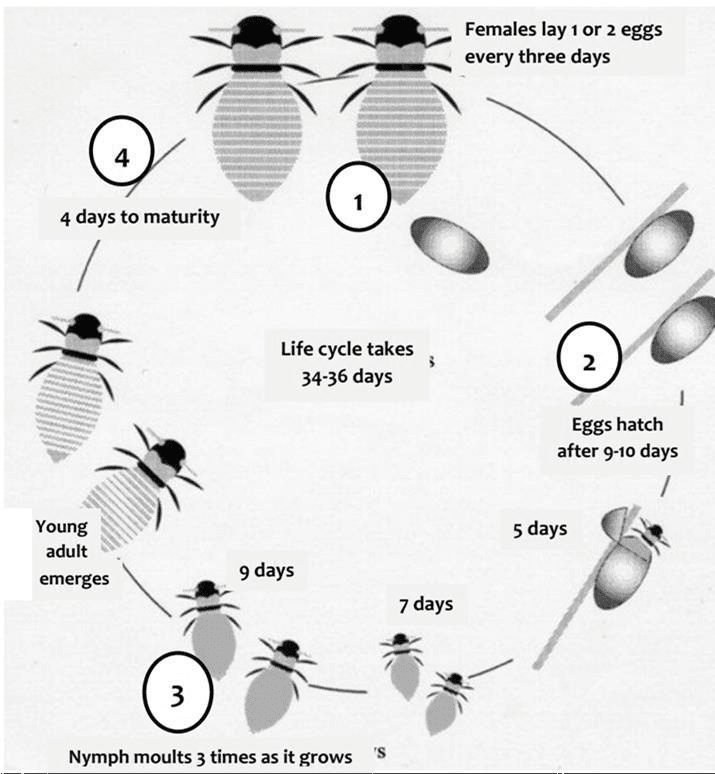 Sample Answer 
The picture illustrates the stages in the life of a honey bee.
Overall, the complete life cycle of a honey bee takes from 34 to 36 days. The life cycle has 5 main stages, beginning with the laying of eggs and ending with the mature adult honey bee.
At the first stage, 1 or 2 eggs are laid every 3 days by an adult female bee. After 9 to 10 days, these eggs hatch and immature bees – known as nymphs – emerge. Then, as these nymphs develop and grow larger in size, they moult 3 times, after approximately 5 days, 7 days and 9 days.
Next, when the final moult is completed, the young adult honey bee emerges. This takes place after a period of about 30 days after the eggs were first laid. At the final stage, the young adult honey bee
takes another 4 days to become fully mature. At this point, the female bee lays eggs and the cycle will begin again.
164 words