The learning process becomes easier when you find the right book. In any English test, especially IELTS, the most important part is probably the vocabulary. When you are strong in vocabulary, you can be more confident to complete your test quickly. And 9IELTS believes that this IELTS vocabulary self-study book will help you confidently conquer all IELTS tests.
Collins Cobuild Key Words for IELTS Review
Book Contents
The Collins Cobuild Key Words set includes 3 books for intermediate to advanced readers:
Book 1: Starter – The book is suitable for those who are just starting to learn IELTS. Vocabulary is basic and easy-to-learn words that help you gradually familiarize yourself with IELTS.
Book 2: Improver – This book will be a little higher level than book 1. Vocabulary will be more difficult and more academic. After finishing book 1, you can move on to this book to master and master many words to prepare for the IELTS exam.
Book 3: Advanced – The most "brain hacking" book for those who target IELTS 7.0 and above. The vocabulary is no longer simple but much more difficult than in the previous 2 books.
Besides Collins Cobuild Key Words for IELTS, author Collins also has 2 books to improve vocabulary and grammar for you 5.0+, Collins Vocabulary for IELTS PDF, Collins Grammar for IELTS. And the advanced grammar book is Collins Cobuild English Grammar.
Key Words for IELTS book 1: Starter
Nowadays, I see a lot of readers giving up on this book. Personally, I also find that this book is no longer suitable as an effective IELTS study material.
Instead, I will recommend you vocabulary books from Cambridge publishers, such as Cambridge Vocabulary For IELTS or Barron's Essential Words For IELTS.
Key Words for IELTS book 2 + 3: Improver & Advanced
I highly recommend these two books. Because they are arranged quite scientifically, the words are arranged in alphabetical order, which is quite convenient when searching.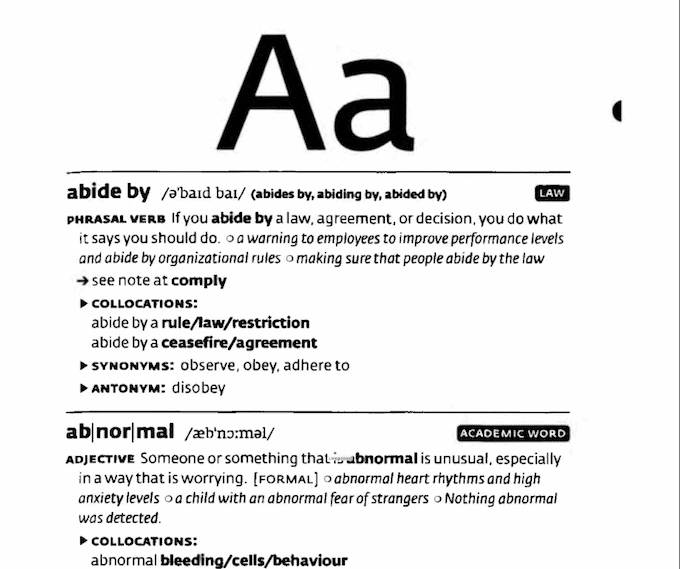 In addition to the vocabulary in the lesson, the author also builds synonyms, good words accompanying words that help readers "pocket" more vocabulary.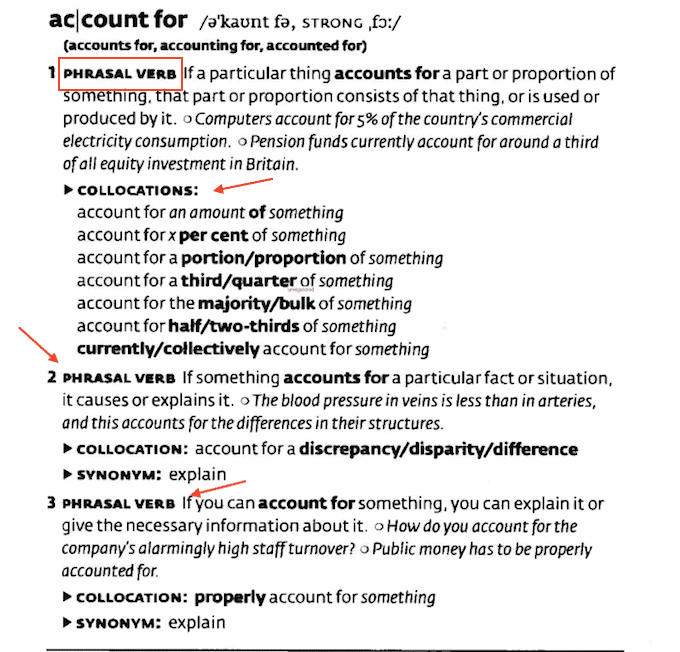 All Academic Key Words are provided, complete with pronunciations. You can easily self-study in a simple way.
Not only that, but to help consolidate knowledge and make it easier for you to remember, the author has summarized the vocabulary by topic. These topics are often the most common in an IELTS test.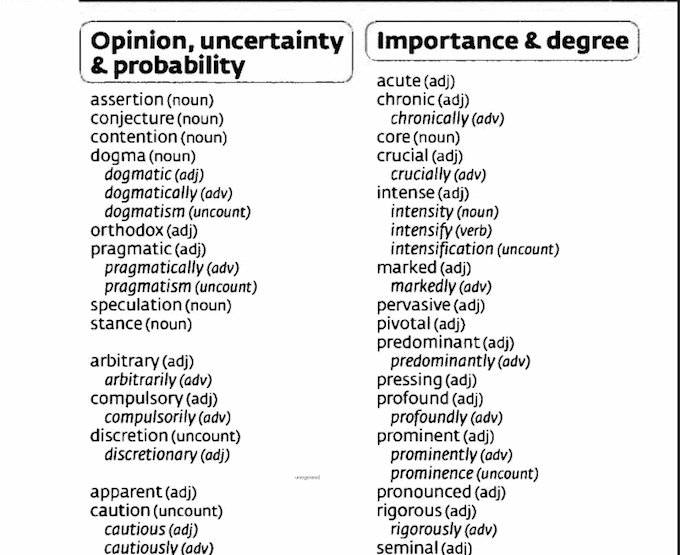 It can be seen that, the set of 3 Collins Cobuild Key Words for IELTS books is a very good document that you should have for IELTS preparation. I affirm that you can confidently conquer the high score IELTS exam when you carefully review this book series.
In addition to the Collins Cobuild Key Words for IELTS book series, do not miss the divine IELTS vocabulary practice books English Vocabulary in Use or Barron's Essential Words for the IELTS.
Currently, on the market, there are many books to learn other IELTS vocabulary. Each book will have its own purpose, audience, and content. So depending on your ability and needs, you can choose the right book.
Download Collins Cobuild Key Words for IELTS Free
Please visit the link below to download the Collins Cobuild Key Words for IELTS book and start practising immediately!