When you practice your Speaking skill, you may stumble upon fluency and the connection between words. If you find it hard to find the right words for your Speaking practice, or you spend a lot of time thinking about correct grammar, Fluency for IELTS Speaking PDF is the material for you!
Fluency for IELTS Speaking PDF material will help you improve your Speaking skills, and in all 3 parts of the test, you will be able to use sentences fluently and comfortably.
This material helps you:
Improve your English fluency
Start to develop pronunciation like a native English speaker
Learn how to phrase and chunk your IELTS Speaking answers
Start to use correct grammar without thinking
This course is both fun and professional. In this course, you will get,
Intense repetition practice
Modelling of correct phrasing
Questions from part 1, 2 and 3 of the IELTS Speaking test
Regular work on pronunciation (especially intonation)
Practice on 16 different aspects of grammar
Tips for different parts of the test
The course includes:
3 PDF workbooks for part 1, 2 and 3 of the test.
3.5 hours of video lessons
Some downloadable audio files for some units
All of this means you can study with me on video, or read and review with the PDF, or even listen and practice on the go with the audio files.
Fluency for IELTS Speaking will help you speak more fluently, improve your intonation and build your confidence
In addition, regular practice will help you to start using the essential aspects of grammar automatically without having to overthink.
Finally, as you move your focus away from words and towards chunks, and as you practice more, you will start to feel English and develop the flexibility you need to get a band 7 or above on IELTS Speaking.
Fluency for IELTS Speaking is suitable for:
IELTS students who need to improve their fluency in English
Take this course if you also want to improve your pronunciation and fluent use of grammar.
Take this course if you want a professional but fun approach to preparing for IELTS Speaking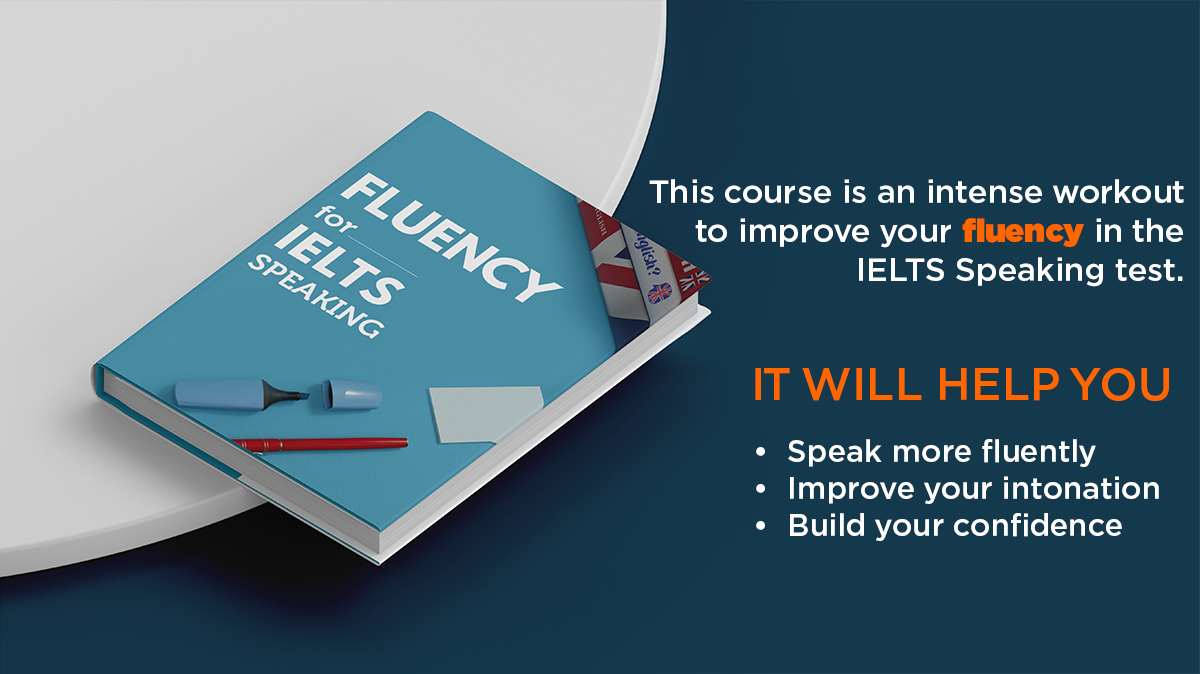 Due to copyright reasons, you can't download IELTS books directly on our website, but in this file. Please like and recommend our 9IELTS Fanpage to motivate us to keep up the good work.