Speaking skill has always been considered a difficult skill, because it requires candidates to "produce" an article, not simply to receive and understand available information such as Reading and Listening skills. . Understanding this, in the following article, 9IELTS would like to introduce you to the book: Lessons for IELTS Speaking – a pretty good title to help improve your writing.
Lessons for IELTS Speaking belongs to the Lessons for IELTS series of books, published by New Oriental Education & Technology Group – a leading provider of foreign language materials in China.
The book helps learners to solve the most challenging problems in the Speaking test by assisting learners to understand how to answer the question types in the 3 parts of the test. In addition, the book is also a collection of complementary knowledge about grammar, vocabulary by topic, types of functional languages, and methods of association, thereby indirectly guiding learners to increase their score in grades. 4 criteria for grading the Speaking test.
Lessons for IELTS Speaking Review
Book Contents
Lessons for IELTS Speaking is divided into 2 main parts:
The first part consists of 20 lessons designed according to topics that are very common and often appear in current IELTS test questions.
The second part is answering the practice questions in the 20 lessons.
Each lesson in the book is divided into 2-3 main parts, focusing on guiding learners to handle each part of the IELTS Speaking test:
Focus on Part 1 of the IELTS Speaking Test
Focus on Part 2 of the IELTS Speaking Test
Focus on Part 3 of the IELTS Speaking Test
Each main section is divided into sub-sections, helping learners improve their Speaking test band score, by perfecting each assessment criteria, such as Vocabulary, Grammar, Pronunciation, Fluency & Coherence.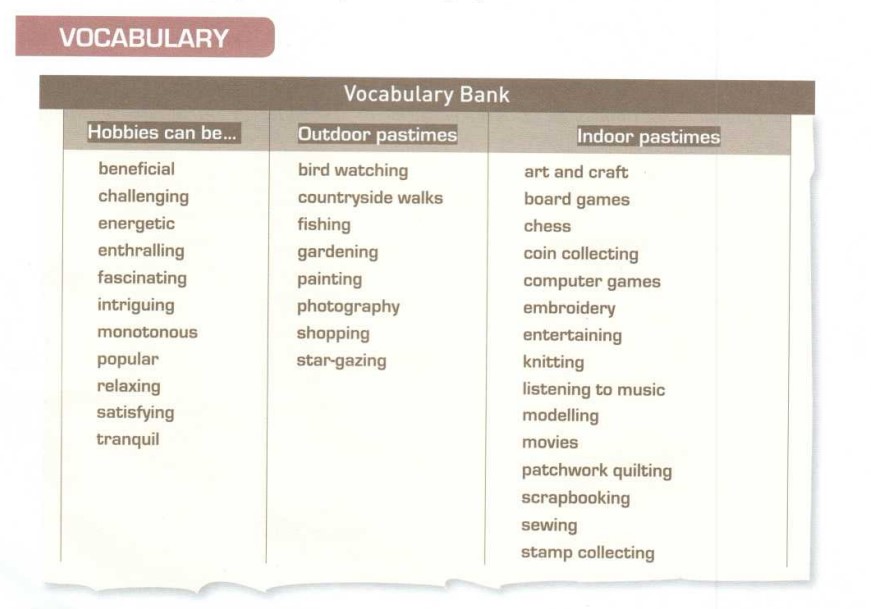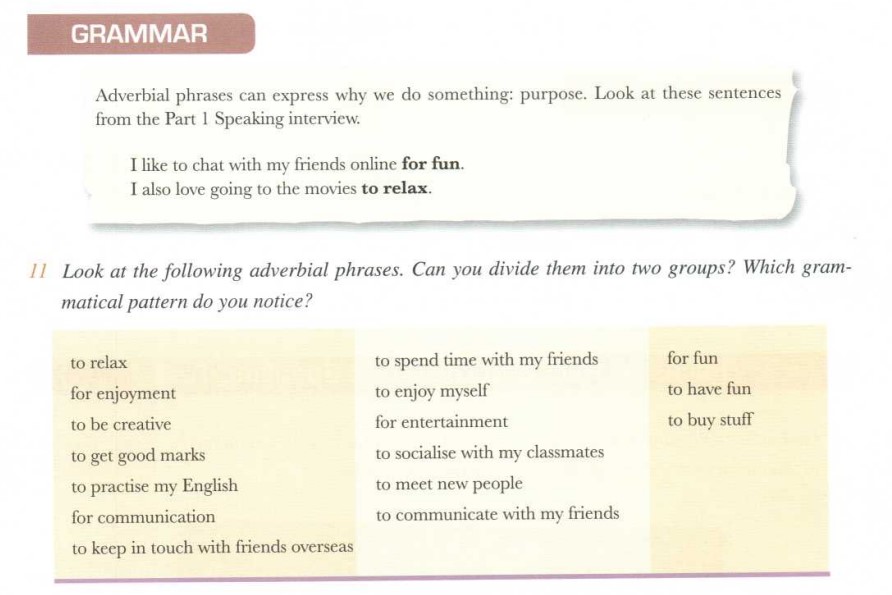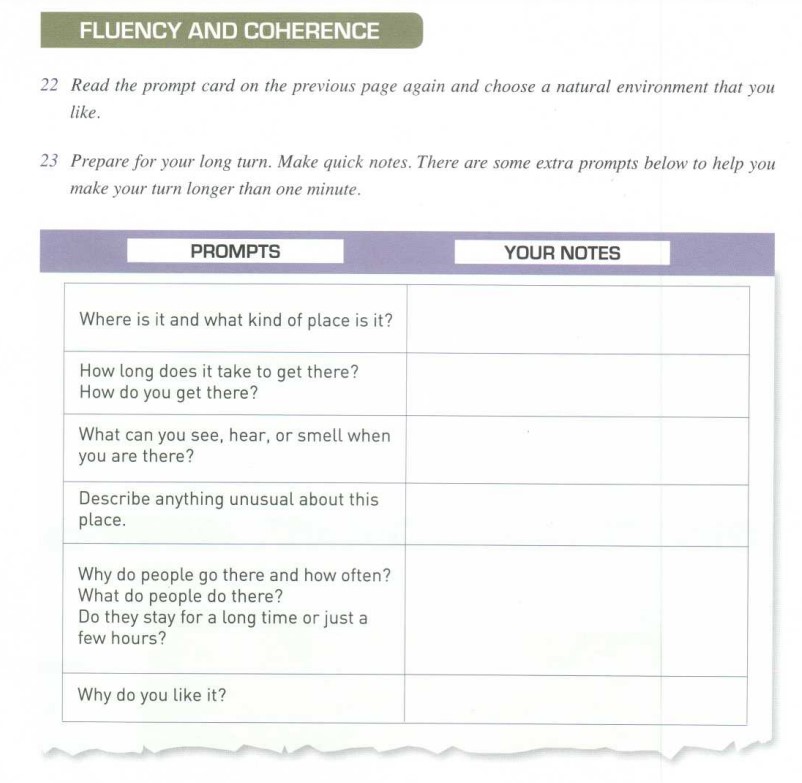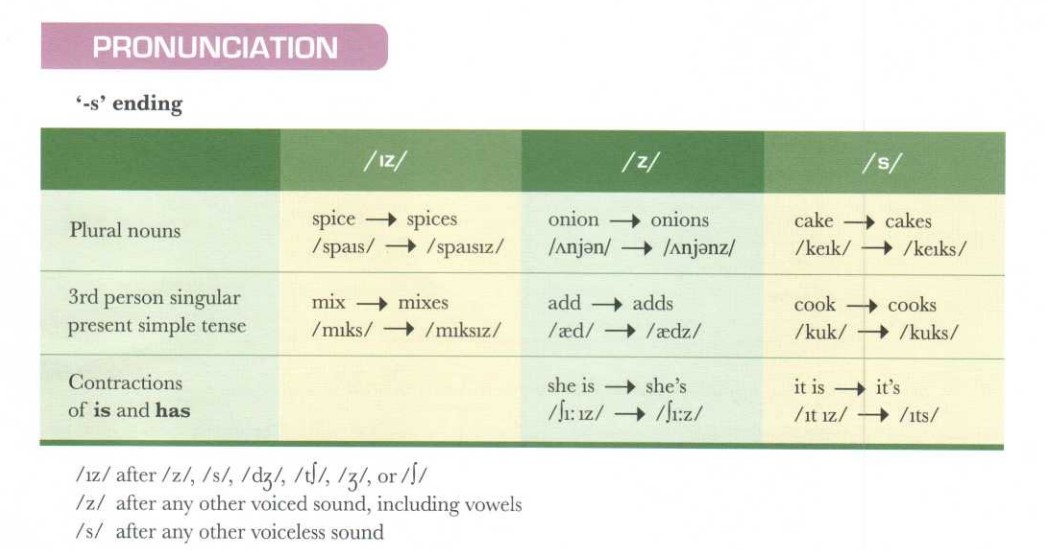 Target Readers
Lessons for IELTS Speaking help learners to form necessary Speaking skills and supplement some vocabulary by topic, to assist learners in completing 3 parts of the test. Therefore, the book is suitable for those who have learned and practiced about the types of IELTS Speaking articles, but do not have a suitable test strategy, have not achieved high results, or lack the vocabulary to express themselves. obtain.
Although self-study students can also take advantage of this book, Lessons for IELTS Speaking is more suitable for a class of about 5 students or more, because some activities in the book require interaction between learners and students. and requires guidance from the teacher.
Pros & Cons
Lessons for IELTS Speaking is an IELTS preparation book that summarizes everything you need to know about the Speaking test, building learners not only speaking test strategies and techniques, but also focusing on providing vocabulary. Selectively thematic grammar helps prepare readers for the IELTS Speaking test.
Each topic-based lesson is scientifically designed with a highly logical sequence: going from providing essential vocabulary and standard sentence structure to talk about a topic to giving out sample questions for learners to practice Speaking using the sentences and vocabulary just introduced. This process helps learners familiarize themselves with the necessary materials and techniques before entering speaking practice, avoiding confusion and bewilderment.
In the support for vocabulary, grammar, pronunciation or speaking practice, audio files (Listening-Speaking audio files) are integrated continuously, helping learners to improve their Listening skills and how to use words and structures sentence structure in the proper context.
Not to mention, sample Speaking lessons also play an essential role in providing learners with a standard framework for self-assessment compared to their practice. This allows you to practice comprehensively in terms of vocabulary, grammar, pronunciation, and necessary Speaking techniques in IELTS.
However, Lessons for IELTS Speaking is designed specifically for practising Speaking skills in the IELTS test. The book contains information, instructions on the implementation process and exercises to practice vocabulary, grammar, and speaking with the given question. These require the reader to study and practice as directed over a long period of time.
In addition, the book does not include IELTS mock tests of all 4 skills (full IELTS Tests): Listening, Reading, Writing and Speaking. Therefore, this IELTS review material is unsuitable for those who need to practice quickly or are entering a sprint race when only a short distance from the IELTS exam.
Lessons for IELTS Speaking Study Guide
When practising in the Lessons for IELTS Speaking book, you must stick to the suggested sequence: carefully study the vocabulary, grammar and pronunciation first, then move on to speaking practice. Because if, from the beginning, you "pull in" to practice all the time, success in the Speaking test is unfounded – to answer the questions in the IELTS Speaking test, you need to be equipped with language resources and thoughtful ideas.
As mentioned in the previous section, Speaking is a skill that requires high reflexes, but this flexibility cannot be formed overnight. Therefore, the key to success is not only a good book – like Lessons for IELTS Speaking – but also the learner's sense of regular practice and patience.
If you have finished this book but still want to improve your speaking skills, you can refer to the Lessons for IELTS Advanced Speaking book.
The essence of Speaking is interaction and natural verbal communication, so it would be good if you could "invite" a companion to practice back and forth and increase interaction.
Besides, success in Speaking skill is not easy, because it requires standardization in pronunciation, fluency in speaking and flexible reflexes with instant questions. Therefore, when it comes to IELTS Speaking, learners' problems are often countless: lack of vocabulary, grammatical structure, lack of ideas or ideas that "flow" but "don't know how to say."
To contribute to solving the above obstacles, you can refer to the application of the LinearThinking method in Speaking developed by 9IELTS's academic team. This method is effective in solving the major problems of those who are at a low level, and with learners who have achieved a certain level of Speaking, or even at a high level. To learn more about the LinearThinking method, please visit 9IELTS's English learning website: 9ielts.vn.
Download Lessons for IELTS Speaking Free
Please visit the link below to download Lessons for IELTS Speaking book and find yourself suitable and effective Speaking learning methods! So we have learned the pros and cons of Lessons for IELTS Speaking. Hopefully, a few lines of 9IELTS's review of the above book will help you use the book effectively and have more orientation in practicing Speaking skills.