Listening Practice through Dictation is a four-level series that presents basic listening transcription activities designed for EFL learners ranging from beginner to upper-intermediate. A time-honored method of teaching language, dictation has received renewed interest from teachers and learners worldwide.
Each book in this series contains 40 units divided into eight themes. Each unit is comprised of five exercises based on a single listening text, which may be a dialogue, monologue or continuous prose.
By focusing learners' attention on text transcription, Listening Practice through Dictation encourages learners to notice and improve spelling, vocabulary, sentence structure, cohesive devices used in speaking and writing, and punctuation, apart from providing invaluable exposure to audio-recorded language from native English speakers.
The progression of grammar, vocabulary, passage length and complexity is controlled from one book to the next in order to give learners an effective and rewarding stage-by-stage language learning experience.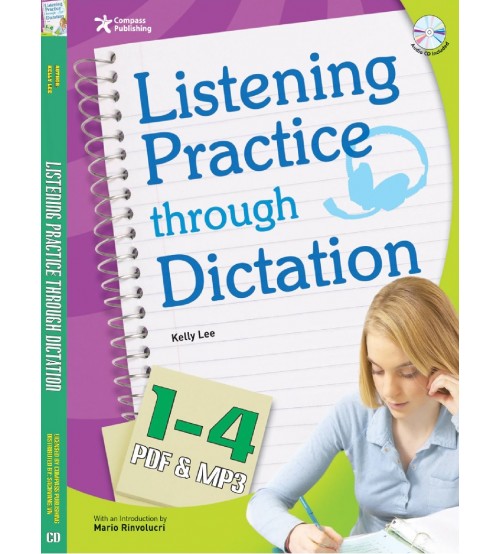 For copyright reasons, you can't download IELTS books directly on our website, but in this file. Please like and recommend our 9IELTS Fanpage to motivate us to keep up the good work.