Tips For IELTS Speaking by Simon will be a good and helpful document if you have spent a lot of time practising IELTS Speaking but still feel that you are missing something and are not entirely confident in this skill. IELTS Simon is one of the reliable reference resources used by teachers & students in Vietnam and worldwide.
Tips For IELTS Speaking Review
This set of ebooks gives you many valuable Tips For IELTS Speaking and comes with many band 9.0 IELTS Speaking samples from Simon, a famous former IELTS examiner whom anyone who has ever studied IELTS knows next.
This book series summarizes most of the Tips For IELTS Speaking given on his website 9ielts.com. With this set of documents, you will save the hard work of synthesizing.
This book is divided into the following sections:
General Tips:
As its name suggests, this section will give you the most general advice for the IELTS Speaking section. Referring to this section will help you avoid silly IELTS speaking mistakes.
Here is some information about the General Tips section of Simon: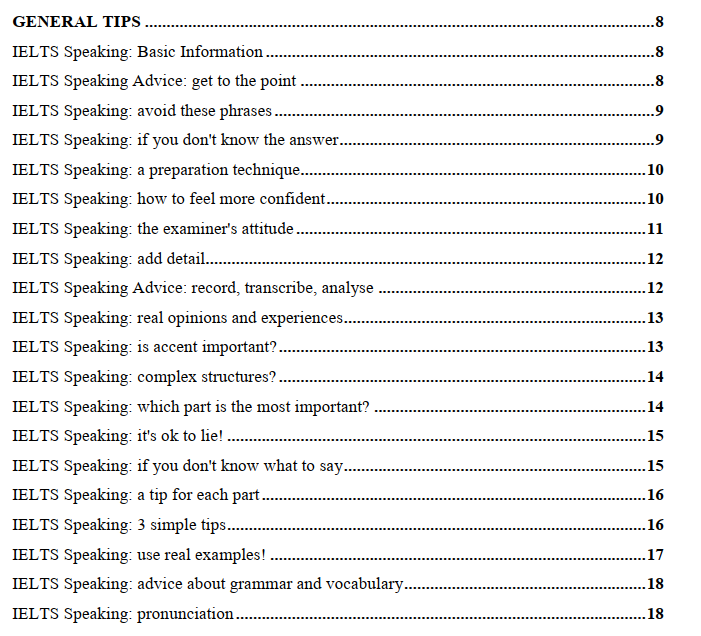 So it's clear that you can see that these General tips of Mr. Simon are quite complete and detailed. Referring to this guide will help you learn many interesting things about IELTS Speaking.
Guide to 3 Parts in IELTS Speaking:
That is the following content in this ebook of Mr. Simon.
In this next part, I will go into quite a few topics in IELTS Speaking. Full & detailed all 3 Parts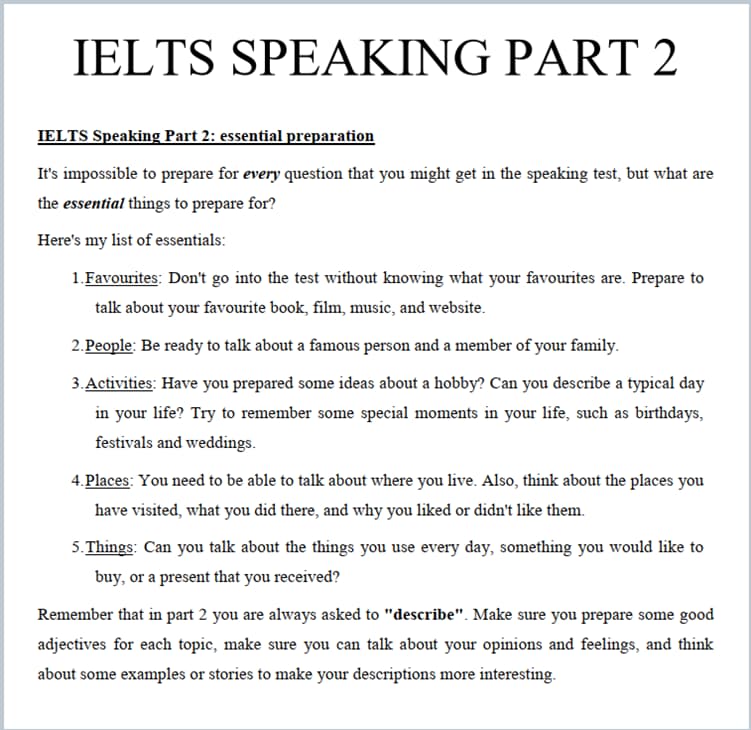 In addition, you can briefly refer to some sample lessons of Mr. Simon in IELTS Speaking. Although not fully describing his method, this 100-page book series of Mr. Simon will partly help you visualize how to do the IELTS Speaking test effectively.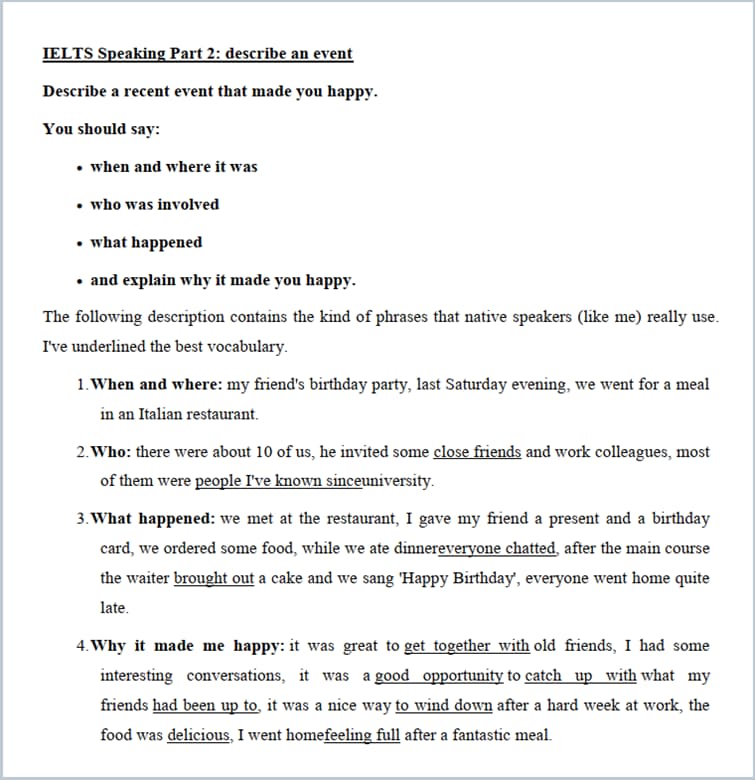 Download Tips For IELTS Speaking By Simon
Please visit the link below to download the Tips For IELTS Speaking book and start practising immediately! I hope this document will help you to learn many good things about IELTS Speaking.