IELTS Model Essays: 65 Sample IELTS Essays is packed full of high-scoring IELTS essays so is an excellent resource for studying how to write IELTS essays – from understanding the types of topics that come up to structuring your essay and presenting your ideas.
Each IELTS model essay has tips and advice to help you understand the approach to writing it and why it was a good essay. These tips will mainly focus on aspects related to the IELTS grading system, namely:
Task Response
Coherence and Cohesion
Lexical Resource
Grammatical Range and Accuracy
The chapters of the eBook are divided up into the common types of questions that appear in IELTS for easy reference, which are:
Agree / Disagree
Discuss Two Opinions
Causes (and Effects; Solutions; Pros/Cons)
Problems and Solutions
Advantages and Disadvantages
Other Types of Questions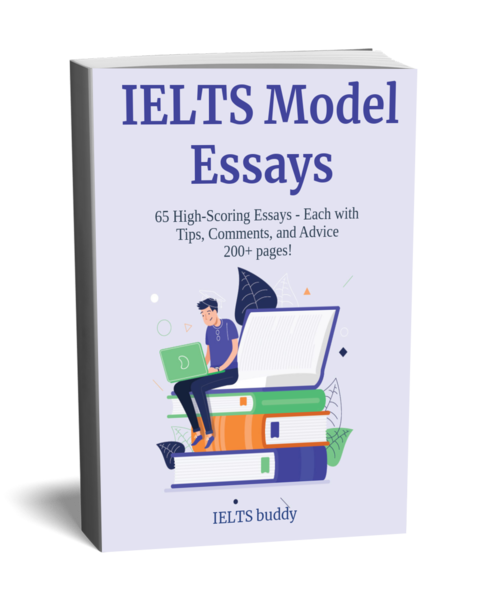 For copyright reasons, you can't download IELTS books directly on our website, but in this file. Please like and recommend our 9IELTS Fanpage to motivate us to keep up the good work.