The Oxford Practice Grammar Test series of books published by Oxford includes grammar structures from basic to advanced along with an extremely diverse number of exercises. So what are you waiting for without following 9IELTS to discover the content and download the free Oxford Practice Grammar Test PDF book at the end of the sharing post!
Oxford Grammar Practice 3 levels is published by Oxford – a useful resource for those who are learning English in general and preparing for IELTS in particular. This is also one of the best English grammar books. For those of you who are preparing for the TOEIC test, this is also one of the TOEIC grammar documents that you cannot miss.
This grammar book set includes 3 books corresponding to 3 different levels from basic, intermediate to advanced, ensuring that all subjects can use it to review and improve their level throughout the learning process collection of Collins Grammar for IELTS, English grammar in Use, Grammar in use 4th.
Each book includes many lessons, each lesson is an important grammar topic essential that IELTS learners must master.
More specifically, the book is designed and compiled by a team of experienced teachers in English exams, so you can be assured of the content.
All three books have tests after each lesson or after each major grammar topic so that IELTS learners can self-assess their learning. All answers to the exercises and tests are provided in full and clearly at the end of each book.
Oxford Practice Grammar Review
The biggest advantage of this series is that it does not discriminate between learners' levels, the book is written from basic to advanced, so it is suitable for all types of audiences.
Written by a team of experienced teachers in Oxford, you can be assured of the content.
At the end of each book, there are more than 10 tests to re-evaluate learners' level, this is a huge plus, helping students self-review their level.
Oxford Practice Grammar Basic
This is the first and most basic book, it can be said that this book provides the necessary "background" of grammar that every student must grasp to continue the process of learning English grammar later. The book is suitable for those who are just starting to learn English, it is also an English grammar book for people who have lost their roots.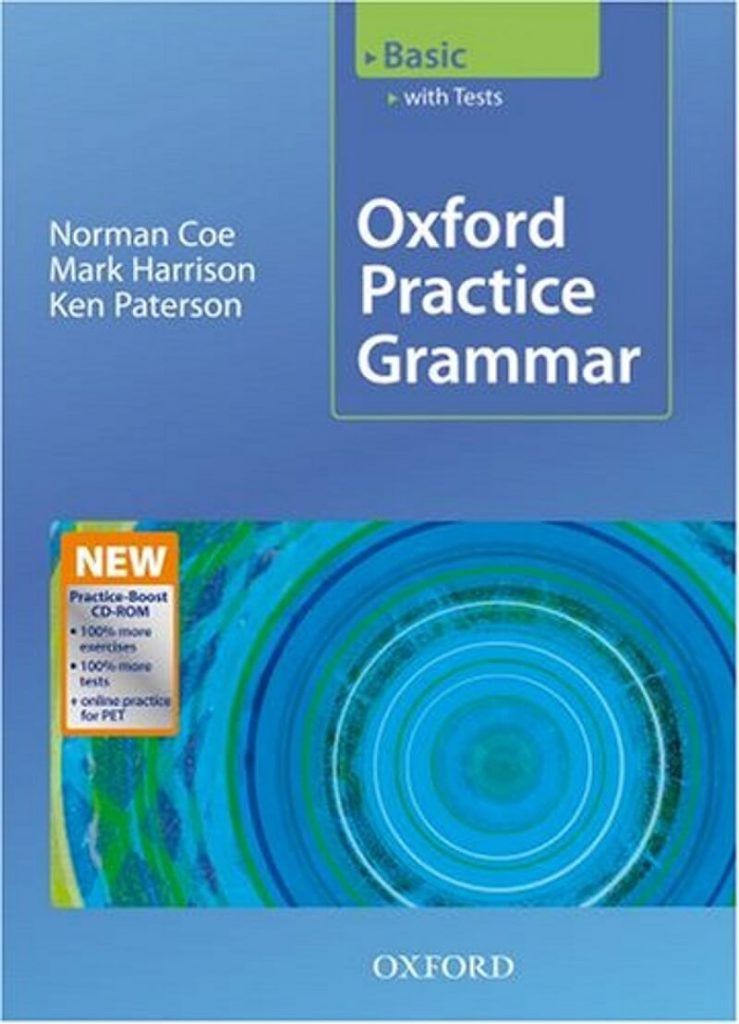 Basic Tests: includes 11 most basic grammar topics for beginners such as: present tense, past tense, future simple, modal verbs, word types, conditional sentences, declarative sentences, etc.
Those of you who are sure that you have mastered these grammar knowledge can skip this book to save time.
If you are starting to get acquainted with IELTS grammar, besides Oxford Practice Grammar Basic, you can refer to Essential Grammar In Use, Basic English Grammar Book, Achieve IELTS – Grammar and Vocabulary.
Oxford Practice Grammar Intermediate
After you have mastered the basic knowledge of grammar in the Basic book, then move on to this Intermediate book with a higher level.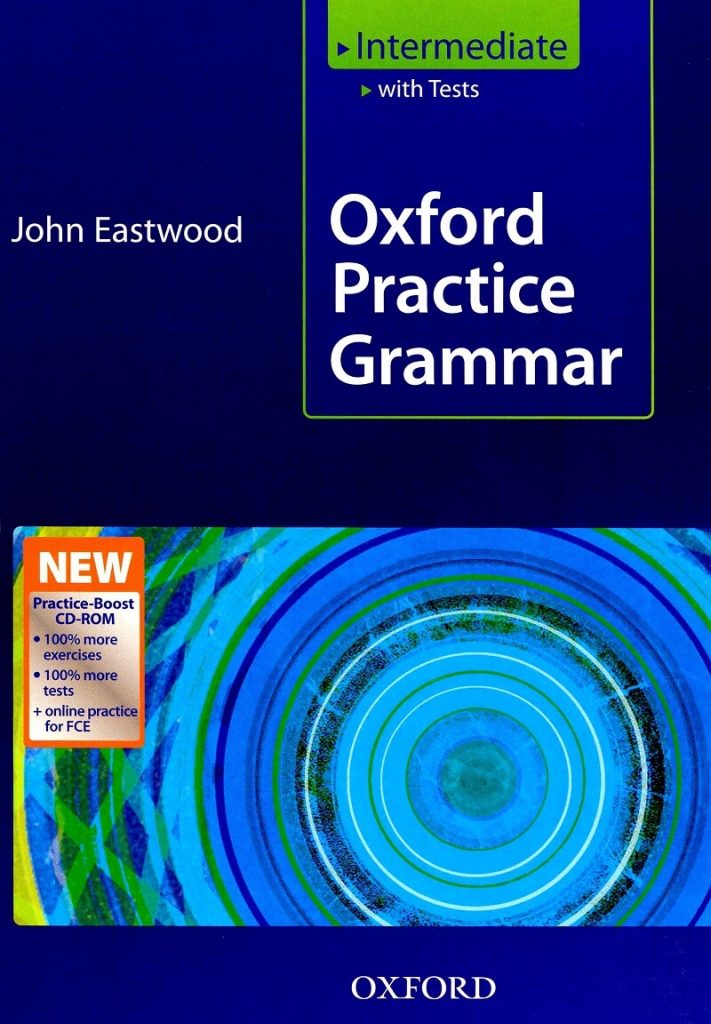 Intermediate Tests: includes 25 grammar topics for students who already have a strong grammar foundation: verb tenses, passive sentences, combinations of words, comparative sentence structure, prepositions, important clauses system, wish sentence, …
Oxford Practice Grammar Advanced
This is the last book in the series and also the "hardest" book, an advanced English grammar book. This is a time when you will face many difficulties, but if you overcome it, you will get an extremely high band score as you wish.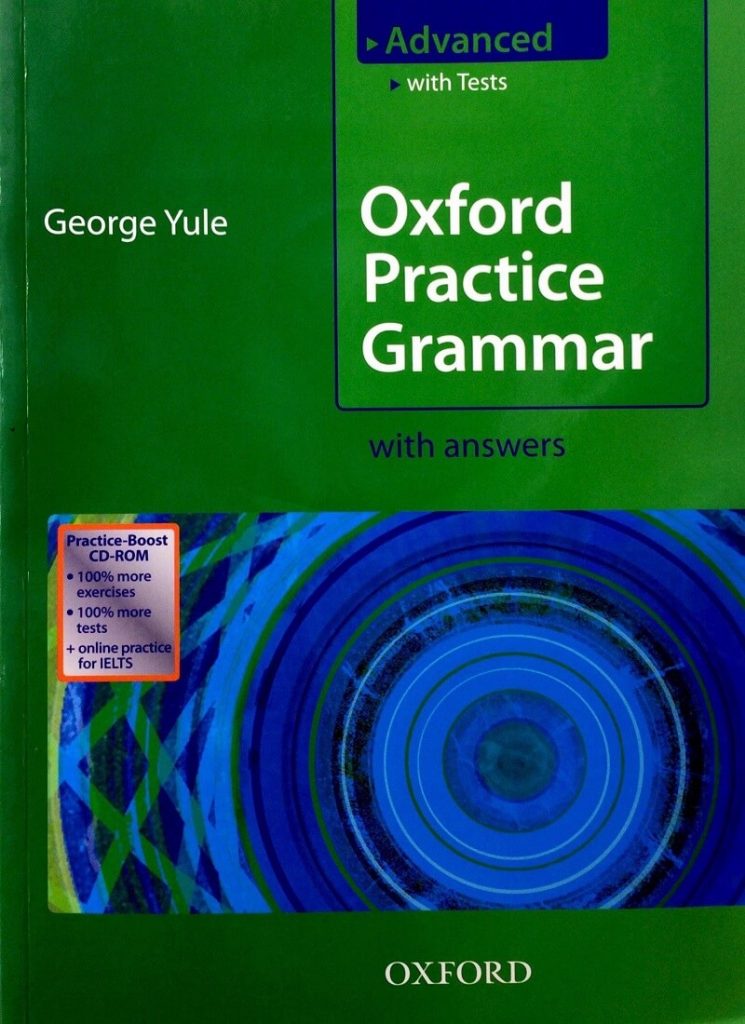 Advanced Tests: includes 17 advanced grammar topics for you at a fairly good level such as articles, determiners, prepositions, gerunds, infinitives, clauses, adverbial clauses, etc.
I recommend that you make sure you have a solid grasp of the knowledge in the first 2 books first before you start studying this book. Because if you don't know it, you will face a lot of difficulties and cause frustration.
Oxford Practice Grammar Study Guide
Learners can choose to study in the order of the lessons arranged in the book or immediately look up the grammar points that the learners have not yet mastered depending on their ability and learning goals. Grammar topics in the book are presented on the Contents page at the beginning of the book and the Index page at the end of the book.
Before doing the exercises, I recommend that you read through the instructions and examples in the book to understand the situation and how to use that grammar.
After each lesson or grammar topic, there will be a test for you to practice, then look up the answers at the end of the book, thereby assessing how well you understand the lesson. Don't miss this test!
At the end of each book, there are more than 10 Exit Tests, helping us to master more knowledge after each review period. You should do these articles carefully, then look up the answers and self-review and evaluate your level after completing each book.
Download Oxford Practice Grammar Free
Above is my entire overview and comments about the Oxford Practice Grammar Test. In short, this is a useful set of documents for those of you who are broken in English grammar or who are in need of review to consolidate their knowledge. What are you waiting for, don't download it right away and start making a study plan for yourself.