The book 9IELTS introduces today is Academic Writing for IELTS by Sam McCarter. The book will help you prepare for the IELTS test and especially for those who want to practice writing more.
The book Academic Writing for IELTS was written and edited by Sam McCarter to help you familiarize yourself with and practice writing for all question types in the IELTS Academic Writing test.
Academic Writing For IELTS Review
Book Contents
In the book Academic Writing for IELTS, the author divides it into 4 parts
Part 1: IELTS Writing Task 1 Practice (20 lessons)
Part 2: IELTS Writing Task 2 Practice (25 lessons)
Part 3: Checking and editing (20 lessons)
Part 4: IELTS Writing Practice test (10 tests)
Last part: Keys for each test in part 4.
Part 1
The book provides some good ways to write and express each table and form that you often encounter under Task 1. Through the lesson, you will learn advanced vocabulary and expressions for Task 1 exactly.
In addition, the source of the article, the sample paragraph are provided in the exercise and key section to help some of you get a good reference and understand how to make the article better as the sample essay. There is not only 1 song but the test part, the author, has 2-3 songs according to the version and clearly states which band it belongs to for you to analyze for yourself the difference between high and low score bands.
Part 2
In Task 2, the manual uses good sentence structure and vocabulary to make your writing more academic. These are the parts the book provides
Part 3
In addition to 2 sections on tasks 1 and 2, the book also provides exercises, samples and answers for learners. The downside is that the book only has sample Task 1 exercises.
Thereby, you understand how to write well and meet the requirements of the IELTS Writing test.
Especially in the test part, the author provides 2-3 samples for each band. Through analysis, the difference between high and low band scores is found.
Target Readers
If you are at around 5.0 Writing or overall 6.0+, then this book will be perfect for you. The book provides academic knowledge and vocabulary around Writing skills. If you practice properly, you can get band 6.5-7.0 in Writing after you finish.
Pros & Cons
Detailed instructions on how to write, describe and express each type of frequently asked question under Writing
Exercises to help some of you better understand how to write a Writing test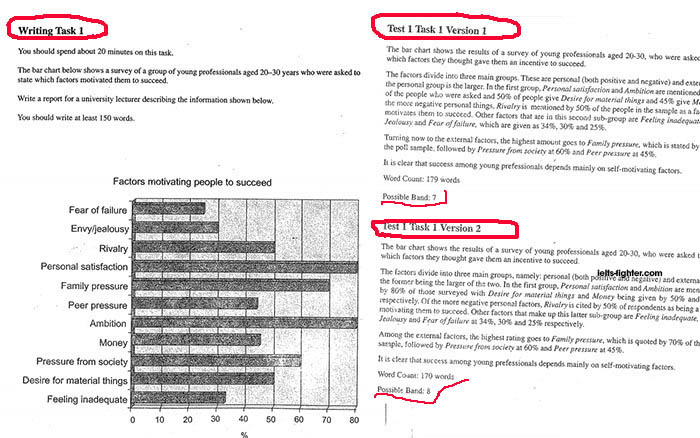 The exam papers and essays are some useful practice and reference resources for some of you preparing for the IELTS exam.
The book does not specifically guide how to analyze information under Task 1, so some of your posts need to be coherent and concise.
In task 2, the book does not provide some ideas for writing articles but only guides on how to express or express opinions.
The main source of vocabulary comes from some articles, but some of you have to systemize and find good phrases that you can apply;
The book does not provide basic knowledge related to grammar or language usage, so it will not help some of you much if your English is not good.
Only sample writing for some Writing Task 1 topics.
Academic Writing For IELTS Study Guide
Currently, this book is a scan, so it's a bit difficult to see, some of you should try to learn and write the exercises yourself. Besides, prepare some drafts and a notebook for the vocabulary system, structure analysis or recording later to use.
Basically, to get a good writing score, you need good preparation and then practice. These tips may be right for one person but not for another. If you find it useful, apply it for yourself!
Preparation is a rather lengthy and frustrating process, often lasting more than a month. However, if you do not prepare well, it will be extremely difficult to write the article later. First of all, you need to thoroughly review the Grammar section as well as increase your vocabulary before entering the battle round.
Instructions for doing Writing Task 1
A brief introduction, usually 1 sentence. Only in some cases (such as having two charts mixed together) would two sentences be used.
Overall, the main feature is also usually 1 to 2 sentences. This part can be left right after the introduction or at the end of the article, but it must be there.
Details should be arranged into 2-3 paragraphs depending on the article. Each passage plays a different role than the others. For example, paragraph 1 is about the increasing group, paragraph 2 is about the decreasing group. Or paragraph 1 about the change in the northern area of ​​the map, paragraph 2 about the change in the southern area, for example.
Task 1 does not need a conclusion. You can write in it, but it doesn't matter if you don't.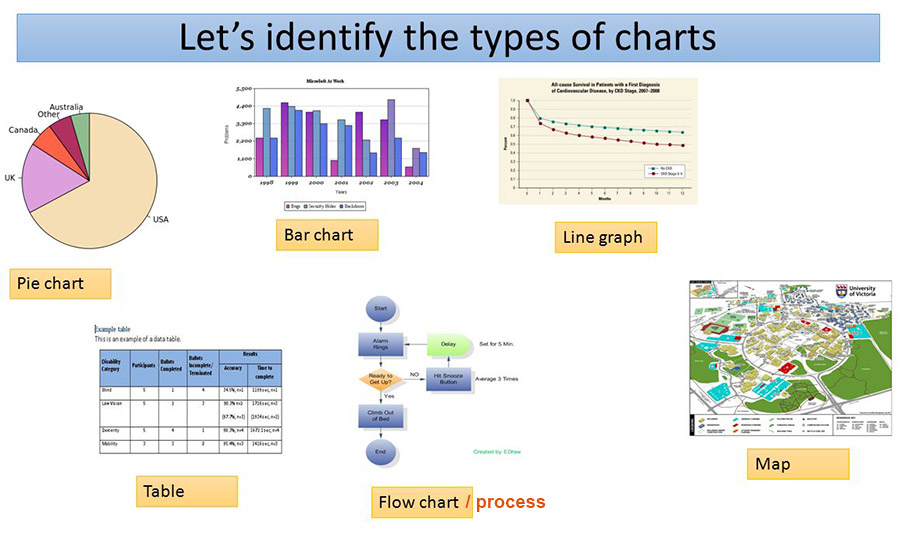 For line graph: Start point and end point. In the middle, just describe the highlights.
For bar chart: Events with the same trend are grouped together. Do not separate each event.
For tables: Multiple columns are divided by columns, and many rows are divided by rows.
For process, diagram: Specify how many processes, what process starts and ends with what process.
For Maps: if it's a map that compares changes, how does the function change? Divide into regions and compare the change in each region.
For mixed format: Each paragraph describes a chart, do not compare charts with each other.
Instructions for doing Writing Task 2
The exam marking criteria are Task response (directly answering the question and your level of support argument).
Coherence (coherence, easy to understand), Vocabulary (vocabulary) and Grammar (grammar).
You should focus on handling the Task response carefully and limit mistakes when writing articles. You should read this ebook carefully for common mistakes, good vocabulary, good ideas and sample lessons for reference.
Download Academic Writing for IELTS Free
Please visit the link below to download the Academic Writing for IELTS book and start practising immediately!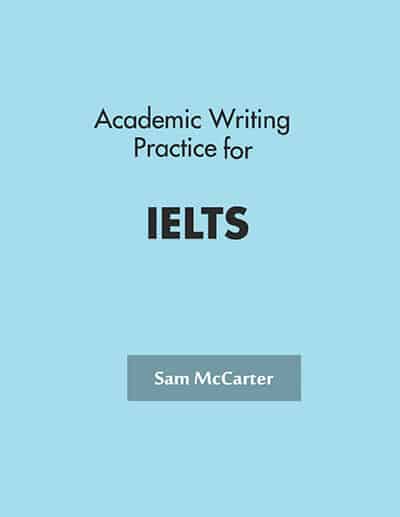 Due to copyright reasons, you can't download IELTS books directly on our website, but in this file. Please like and recommend our 9IELTS Fanpage to motivate us to keep up the good work.