Today, 9IELTS will introduce to everyone the book IELTS Reading Essential Guide – a secret that encapsulates everything you need to know to improve your Reading band as quickly as possible.
IELTS Reading Essential Guide is a book compiled and compiled by ZIM's team of teachers with qualifications from 7.5-8.5 IELTS, published in 2021 and still constantly updating the hottest content in the IELTS test.
The book is an IELTS preparation material suitable for many subjects, from "newbies" to old IELTS trees who want to raise their band score to the absolute level. The book not only provides knowledge but also combines the most detailed reading techniques and methods.
Besides IELTS Reading Essential Guide, you can refer to Collins Reading for IELTS, Essential Reading For IELTS, Reading Strategies for the IELTS Test or Reading Comprehension Skills and Strategies. These IELTS reading practice books also have levels from basic to advanced.
IELTS Reading Essential Guide Review
Very expensive tips and tricks to improve the IELTS Reading band score in the book include:
Skimming: Instead of the usual 60-minute reading comprehension, test takers probably don't have enough time to complete the test. This is the skill of quickly skimming the entire article while still understanding and grasping the necessary information.
Scanning: Finding the keys in both the question and the reading is the key to determining the accuracy of your answers.
Extended Reading: Do not read in the traditional way, read quickly many lines to expand the scope at the most and ignore the extra details in the article.
In-depth reading: Unlike extensive reading to quickly synthesize information, this method is for candidates to check, evaluate the accuracy and analyze whether the keys have been selected correctly.
Chungking: In the IELTS test, we often use compound and complex sentences to increase the difficulty for candidates. Recognizing and breaking down syntactic components in a sentence based on grammar will help refine the main idea to avoid distraction.
Vocabulary recognition: Through the long process of reviewing and identifying vocabulary words to get acquainted, and expand vocabulary to help achieve higher efficiency when doing the test.
Through these 6 methods, it will help every student who owns a book to raise their score band, whether you are a newbie or have the desire to achieve a high score.
With two methods of Skimming & Scanning: helping to achieve 4.5 IELTS or higher
Some other skills: help achieve 5.5 IELTS or higher
Extended Reading and Intensive Reading: help achieve the goal of 6.5 IELTS
In the book, there are methods and tips that not every teacher can provide you. The knowledge is presented in a scientific system, presented in a simplified but extremely complete manner, compiled from highly trained IELTS instructors.
The book also came with super-detailed annotations and explanations and illustrated examples to help learners understand and fully understand the methods mentioned and apply them to their work.
Each method introduced in the book will be guided step by step so learners have a clear specific path for each learning process. Not only that, the authors also shared many experiences and important notes when applying.
Download IELTS Reading Essential Guide Free
Please visit the link below to download the IELTS Reading Essential Guide book and start practising immediately!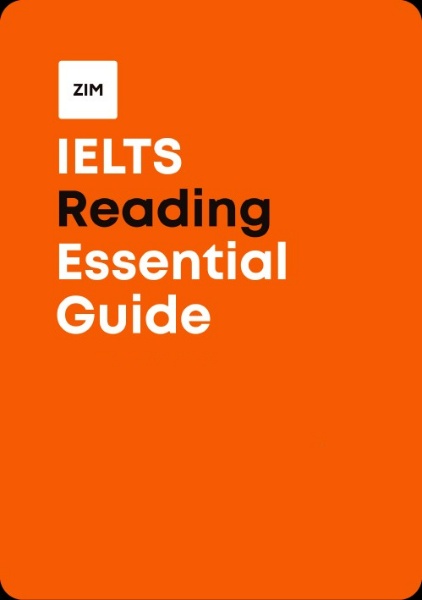 Due to copyright reasons, you can't download IELTS books directly on our website, but in this file. Please like and recommend our 9IELTS Fanpage to motivate us to keep up the good work.