If you have been seeking ILETS books for self-study, then Strategies for the IELTS test book series would be a good choice. The book series provides valuable IELTS knowledge that you can apply to your ielts test. From a special perspective, the author has brought you a series of books that include many of the quintessence of those who have already passed the test. In this post, 9ILETS will provide a detailed review of the series with you.
The Strategies for the IELTS test book series has been evaluated by many people in the ielts exam preparation world as a good book, bringing a good book. Lots of useful knowledge to help increase scores in exams. Below are details about each book in the series.
Listening Strategies for the IELTS test
The listening book is rated the best in the whole series, with scientific presentation errors, guides you to learn and how to improve listening skills in the shortest time, along with deep and close exercises. real ielts test.
Lesson 1 + 2: The book will help learners practice listening skills of numbers, addresses.. to fill in information in the table… and techniques in section 1 of the test. Most of these listening lessons are quite good. Simply, you can improve your listening skills by practicing this book.
Lesson 3: The book will guide you how to focus on listening to give the most effective strategies for practicing listening with descriptions, maps, roads.. This is the part that many of you fear, and also the part where you lose the most points in the IELTS test.
Lesson 4: The most special feature of the book Listening Strategies for the IELTS test is probably this lesson. The book guides you on how to do section 3 of the IELTS listening test, including filling in words, circling multiple choice, choosing a reasonable way to complete the assignment on time.
Other lessons (3 lessons): For those of you at an advanced level, who want to achieve a band score of 7.0+ or ​​higher, this section will provide you with good strategies, along with you to practice at a high level. it's hard for you to raise your listening score band.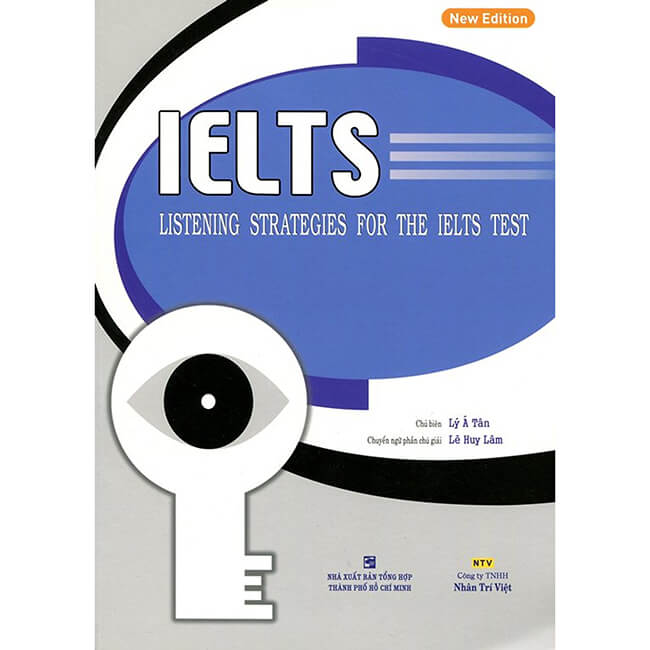 Due to copyright reasons, you can't download IELTS books directly on our website, but in this file. Please like and recommend our 9IELTS Fanpage to motivate us to keep up the good work.
Speaking Strategies for the IELTS test
Just like Listening Strategies for the IELTS test, Speaking Strategies for the IELTS test is highly appreciated, with a clearly built set of books, detailed writing errors that help you get points in the word part and then get a high score in the speaking part, the book is also attached.
The book provides good sentence patterns, along with tips, tricks to help you improve your band score in the ielts test. In my opinion, speaking is a two-way interaction, so to achieve the highest efficiency in the process of learning the book, you should invite another friend to study with you.
The purpose of compiling this IELTS preparation book is through a variety of practical English speaking materials and various forms of speaking practice, to help readers understand the different spoken language skills needed. in different contexts, improve their practical speaking skills, thereby enabling them to express themselves fluently, clearly and accurately, to meet their living needs, study and work abroad in your future.
This book is divided into a book for students (total of 19 lessons) and a book for teachers (answers to exercises); Conversation practice questions in lesson 18, sample speaking test in lesson 19 with tape.
The content of each article basically consists of 3 parts:
Conversation: Through real conversation shows learners how to use different speaking skills in different contexts.
Language focus: These are specific speaking skills that students should master. In addition to some expressions appearing in conversation samples, in each lesson, other expressions are added, thereby expanding learners' knowledge of spoken language.
Exercises: Based on the needs of living, studying and working abroad, combined with IELTS speaking form, each lesson provides a large number of exercises, with special emphasis on articulation and fluency. The forms of exercises are very diverse.
In order to meet the needs of IELTS speaking test takers, this IELTS preparation material also specifically introduces the content and format of the IELTS speaking test, how to prepare for the speaking test, in addition to providing three sample speaking tests and a number of test scores. Many of the exercises are the same as the sample test sections, such as discussion topics, hints, and possible questions in the speaking test.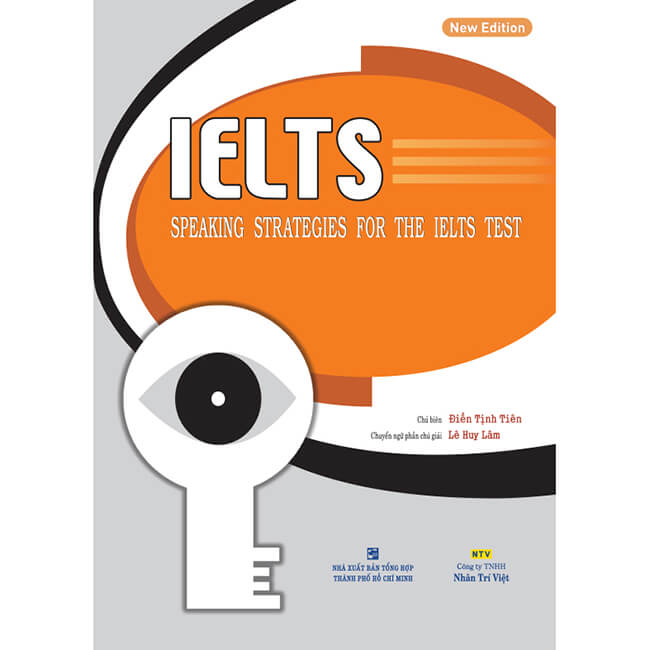 Due to copyright reasons, you can't download IELTS books directly on our website, but in this file. Please like and recommend our 9IELTS Fanpage to motivate us to keep up the good work.
Reading Strategies for the IELTS test
Books for basic or lost levels can still be learned, this is a book that provides full knowledge of each stage in the Reading test, the book is presented scientifically, with clear titles so you can You can review each section separately if you want, but not necessarily the whole book, for example skipping the parts that you feel you have mastered in the reading test to focus on the difficult parts to increase your score.
This coursebook has a total of more than 80 readings, after carefully analyzing the IELTS test questions, we divide these readings into 7 parts according to the types of reading practice questions: Matching the Headlings. , Cloze, Multiple Choice, Summarizing, YES/ NO/ NOT GIVEN, Scanning for Answers and Integrated Exercises. Although the reader does not need to follow this order, the format of the compound exercises is more varied, so familiarize yourself with the test types first and then work on this section later.
The sample test in this book has a total of 6 questions. According to candidates who have taken these tests and participated in the IELTS exam, these questions are a bit more difficult and longer than the actual test, but the format of the questions is not different. This is also the intention of the author when compiling these exam questions. Readers can do these exercises according to the practical requirements at each stage to observe their progress and identify difficulties.
Readings in IELTS exams are different from everyday English readings and readings in other English exams. Usually, reading is a method of acquiring information, while reading in the IELTS exam is through reading to solve specific problems. It is otherwise, through reading to find out the answer of the question. In the process of learning and using English for many years, students have somewhat formed their own readings.
These reading methods are probably very effective in study and work, but when applied to the IELTS reading test, they may face difficulties due to factors such as limited time, special type of questions, etc. Therefore, the author suggests that when doing the exercises in this book, you must first understand the instructions (instruction), clarify the task, need to know how long it takes to complete (suggested time), then that started reading. In this book, readers need to focus on improving their reading skills and find the right reading method for each type of topic.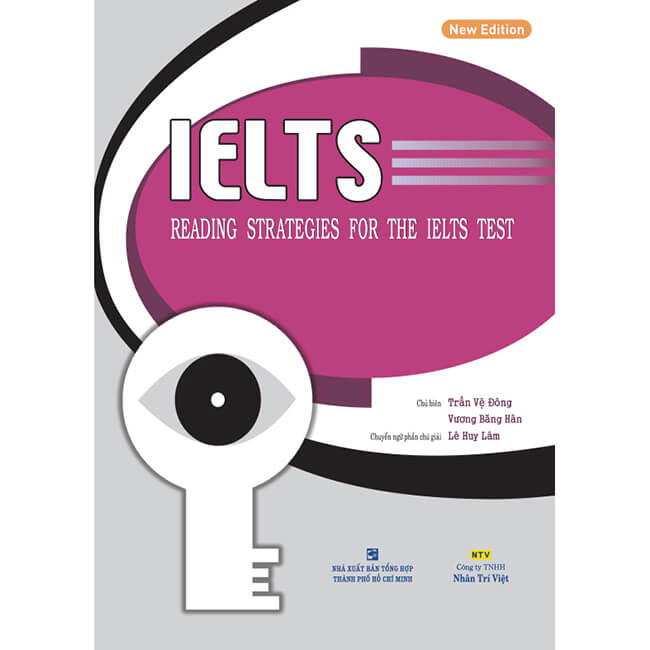 Due to copyright reasons, you can't download IELTS books directly on our website, but in this file. Please like and recommend our 9IELTS Fanpage to motivate us to keep up the good work.
Writing Strategies for the IELTS test
IELTS is an exam co-organized by the British Council, the Cambridge University Local Examinations and the Association of Universities of Australia, known as IDP Australia. Since its official introduction in 1989, the exam has grown rapidly and has test scores in more than a hundred countries and regions.
IELTS writing test consists of two test types: Academic (academic format, referred to as A) and General Training (general training, G for short). Each exam format includes two parts of the written test: Task 1 and Task 2. Exam time is 60 minutes
This IELTS study book has rich content, covers many aspects, materials are taken from real life and learning situations in English-speaking countries, the content is arranged according to the principle of easy before difficult. then, in ascending order.
The book is divided into five parts. The first and fifth parts have a total of twelve sets of writing tests, of which six are A and six are G.
The purpose of these two parts is to help candidates understand the general format and content of the test, and to help candidates check their own level when starting to use this textbook, knowing the problems and scores. your weaknesses to compensate and correct in the learning process, and check your progress after using this textbook.
The second part is to check the language such as word writing, grammar and sentence structure. The purpose of this section is to help candidates improve their basic writing skills through practice in spelling, grammar and sentence structure so that they can reach or come close to the level required by IELTS. This part is also called the language preparation or fostering phase.
The third part is IELTS writing skills, the focus is on writing skills in the four types of writing in the IELTS writing test.
The fourth part is exam skills, in total divided into six contents: Analyze the task, write the outline, write the introduction, write the body, write the conclusion, and check the essay.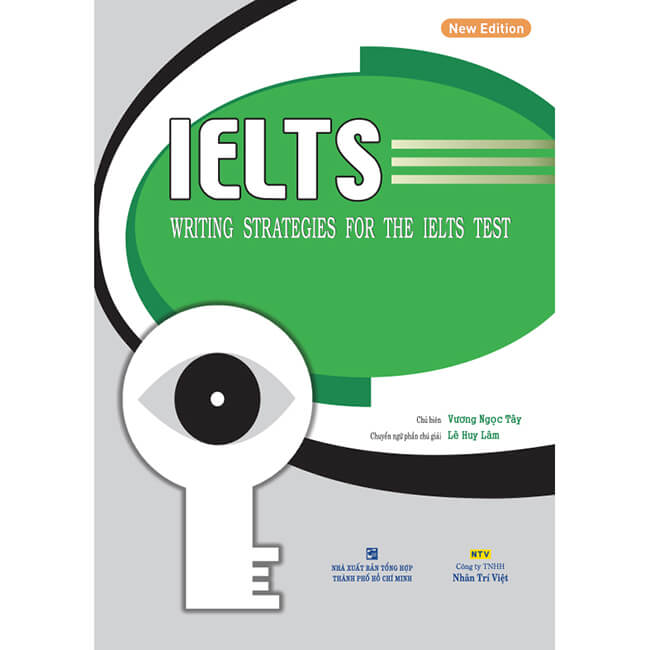 Due to copyright reasons, you can't download IELTS books directly on our website, but in this file. Please like and recommend our 9IELTS Fanpage to motivate us to keep up the good work.