You should spend about 20 minutes on this task.
The pie charts below illustrate the number of journal articles read per week by all students, PhD students, and junior lecturers at an Australian university. Summarise the information by selecting and reporting the main features, and make comparisons where relevant.
Write at least 150 words.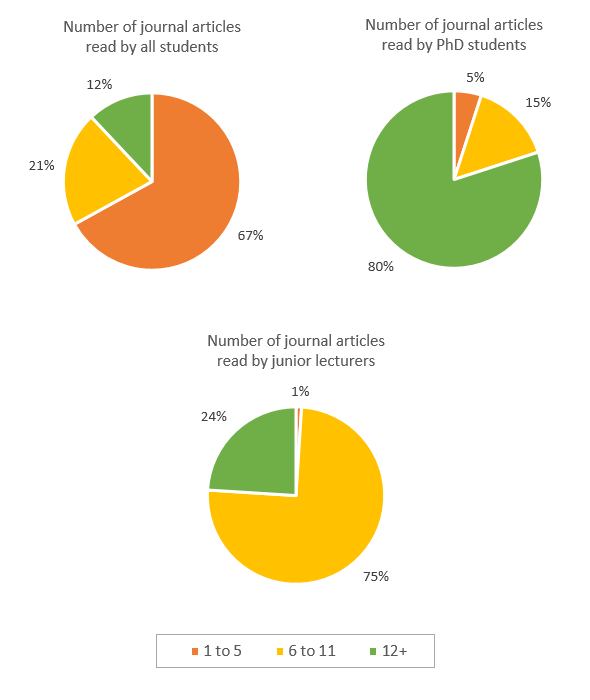 Sample Answer
The three pie charts illustrate how many articles from academic journals are read weekly by PhD students and junior lecturers compared to other students at an Australian university.
For example, the overwhelming majority of those studying doctorates read at least twelve articles per week in comparison with the average student. The figures were 80 per cent and twelve per cent respectively.
Furthermore, only five per cent of PhD level students read between one and five articles, whereas the average for all students in this category is a hefty 67 per cent.
Meanwhile, for junior lecturers the pattern appears to be slightly different. Most read six or more articles per week (99 per cent), but out of this total 24 per cent read twelve or more, which is almost a third of the corresponding figure for PhD level students.
It is clear that those students who are researching for a PhD read more articles than either junior lecturers or other students.
(160 words)