Direct to IELTS, penned by author Sam McCarter – is a name that is no stranger to English academics in general and IELTS in particular. This book helps IELTS learners develop 4 comprehensive skills Listening– Speaking – Reading– Writing, and is suitable for your band score of 6.0+. Let's learn more about this book with 9IELTS English!
Direct to IELTS is the brainchild of author Sam McCarter, who has penned famous and quality titles such as A Book For IELTS or Tips for IELTS. He is a specialist in academic languages at Southwark College and a close partner with Macmillan Education ELT and Cambridge University Press. Therefore, you can be completely assured of the content of knowledge shared in the book.
Direct to IELTS Review
Book Contents
The book gives learners 8 chapters with topics often appearing in the IELTS test. Each chapter of Direct to IELTS will provide you with enough knowledge and practice exercises in 4 skills Listening – Speaking– Reading – Writing, besides, the book also supports learners with more knowledge in English. Grammar and Vocabulary.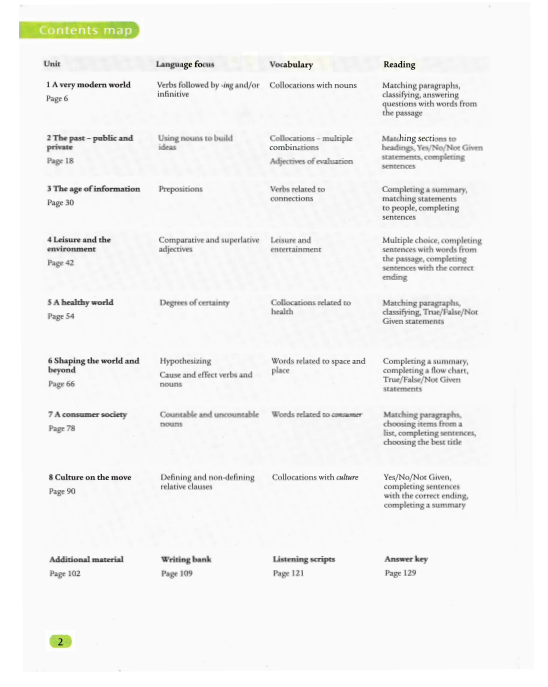 The book provides exercises in Speaking – Listening – Writing – Reading skills, alternating with exercises to improve Vocabulary and Grammar. Attached to each type of exercise is an information frame, 'Exam information' and 'Tip', helping learners complete the exercises and understand the structure of the actual exam.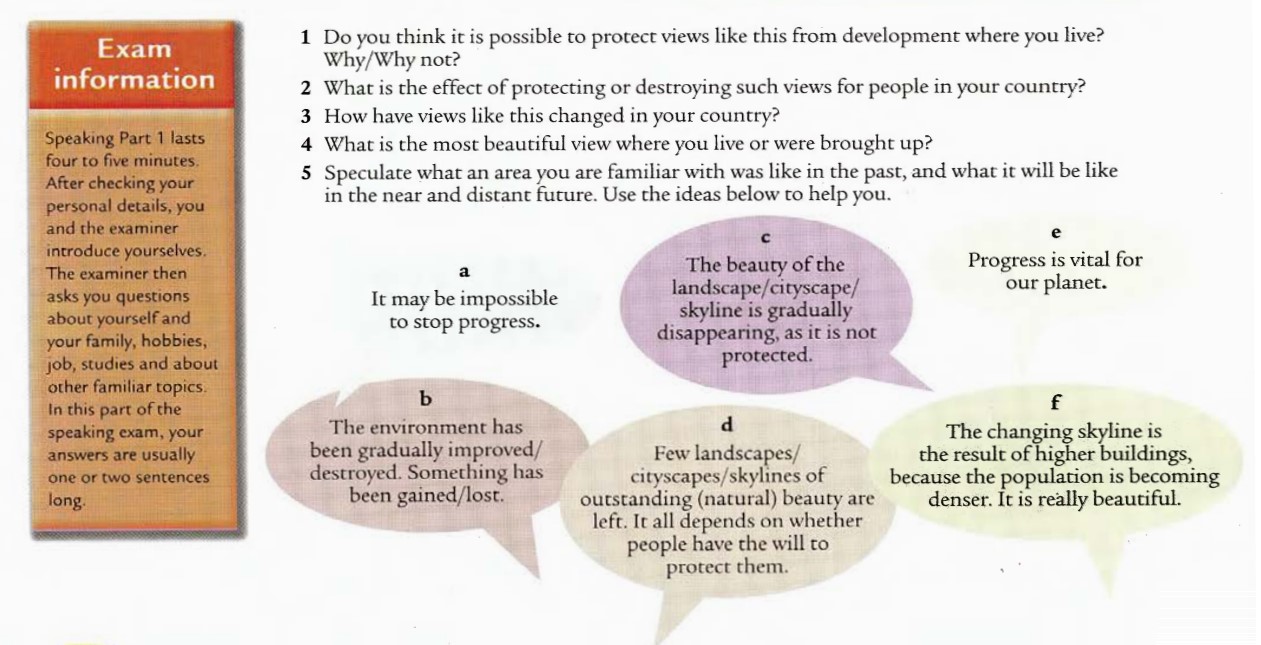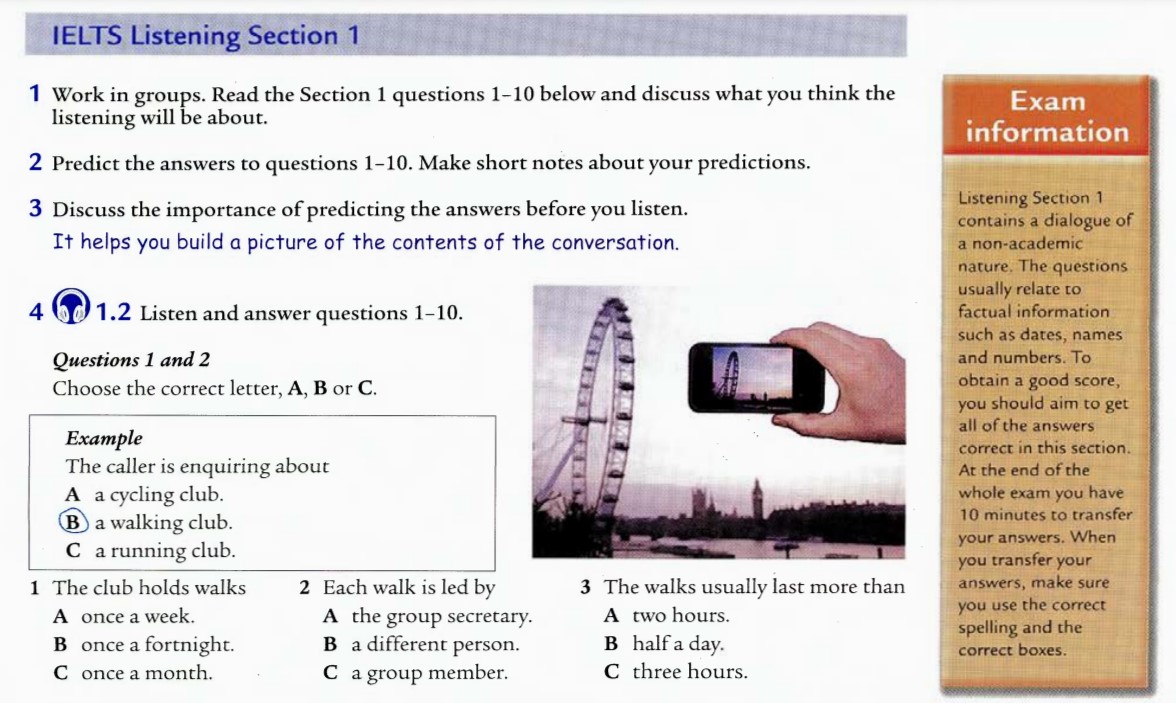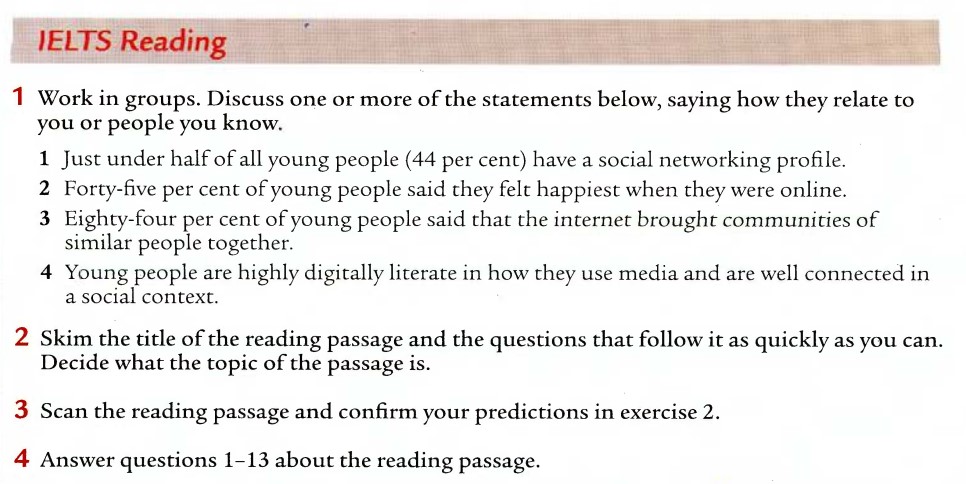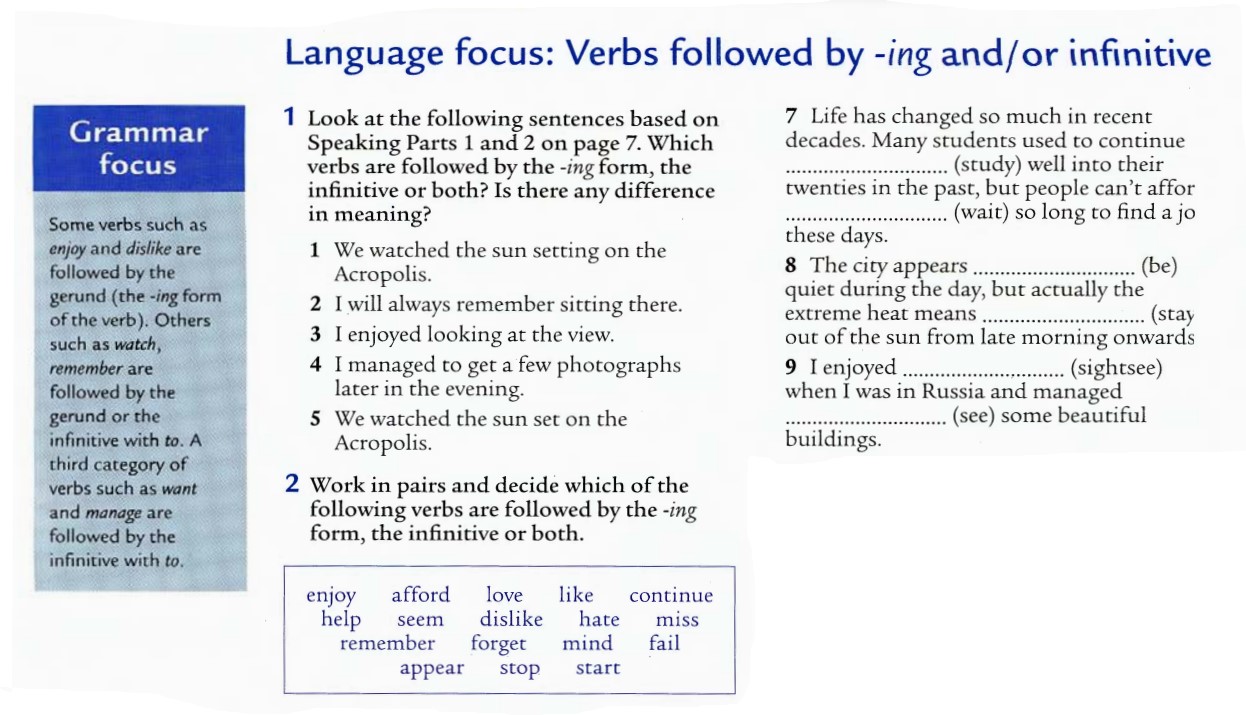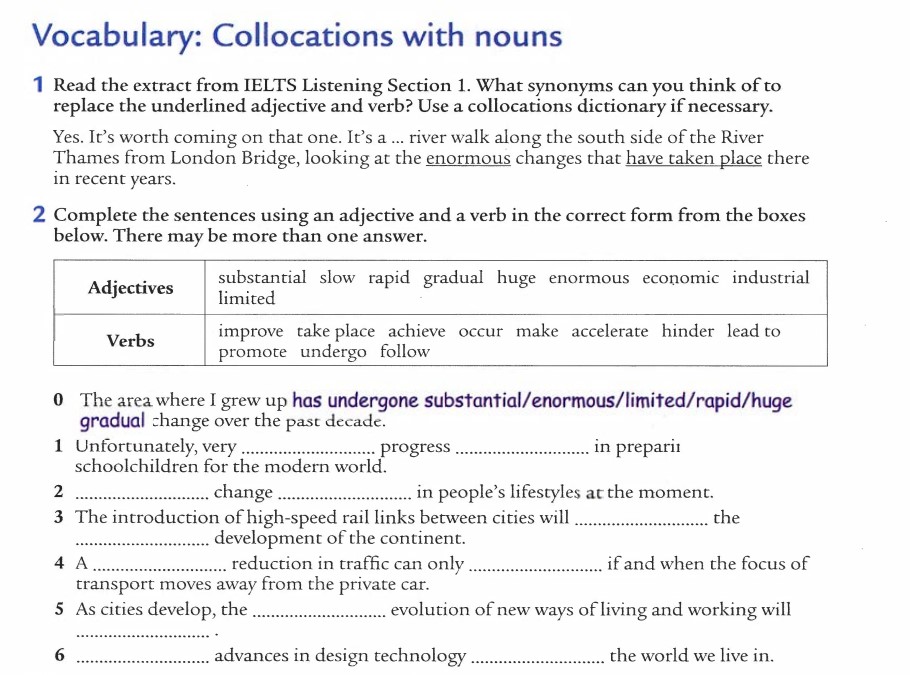 At the end of the chapter, learners will have the opportunity to synthesize and consolidate the knowledge acquired through the Review section.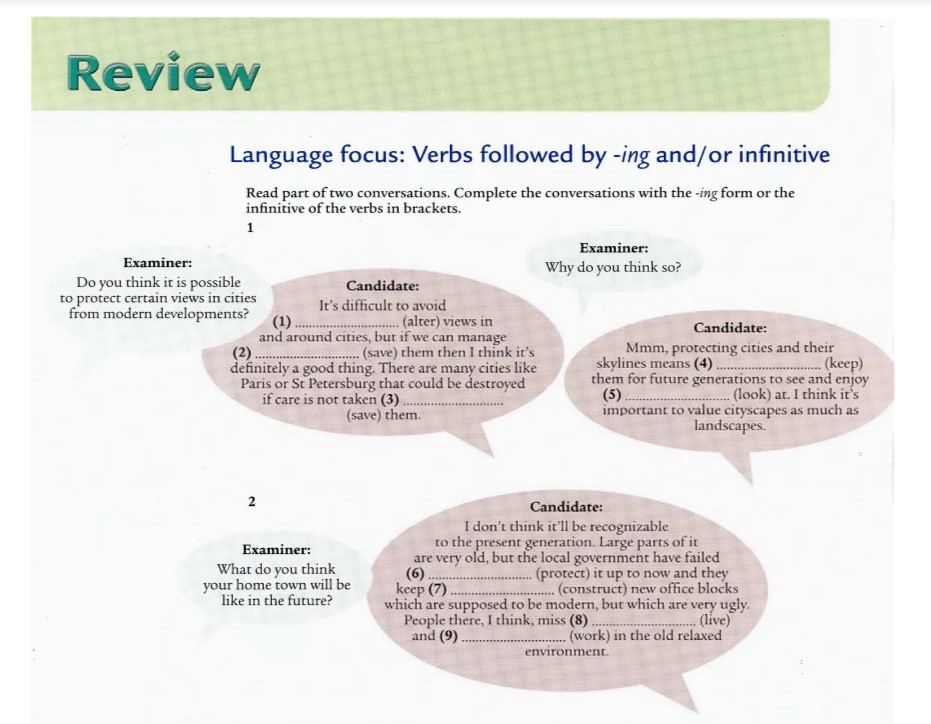 Target Readers
The book is recommended by author Sam McCarter to be used by candidates preparing to take the IELTS test in Academic format, have a solid grasp of the test's structure and are in the band score of about 6.0 to 7.0 (equivalent to the level of the test). B2/C1 according to the European Framework of Reference for Foreign Language Competency).
Pros & Cons
Do you have any doubts that the fact that a chapter includes all 4 skills, plus Language focus and Vocabulary will be confusing? Don't worry, you can rest assured that the book is well-presented with clear titles.
With such clear topics, you will also know what you are studying, and for which part (Part 1 or 2 of Speaking,…). In addition, at the end of each chapter, there will be a Review section, summarizing the key knowledge to remember. So you do not need to worry about being overloaded with knowledge.
In each chapter are "Tips" boxes or "Exam information" boxes to provide important content about IELTS, especially tips and methods when taking the test. These boxes are added next to the practice sections, so learners can clearly understand the information they provide for each part: Listening, Reading,…
In addition to the "Tips", "Exam Information" mentioned above, learners will summarize the primary Grammar knowledge of the lesson in "Grammar focus". This grammar knowledge will then be practiced in the Language focus section with accompanying exercises. In particular, each chapter will contain at least a part of Vocabulary related to the lesson, helping you to improve your practice.
Very few IELTS preparation materials have Writing samples for their practice sections. The Writing Bank section at the end of the book includes sample essays with graders' comments, a writing practice test for learners, and an excellent vocabulary to use when writing. In addition, Additional materials also provide practice exercises to help you expand and practice what you have learned.
However, Direct to IELTS is a curriculum built for a large group of people or a class. So in the book there will be many group activities, making it difficult to study alone. In addition, the book will mainly teach IELTS through each training, and practice exercises, so there will be no instructions on test-taking strategies, writing – speaking plans, … if you want detailed instructions. Details about each type of IELTS test can be found outside.
The book Direct to IELTS is quite thick, the level of knowledge is also assessed to be quite a lot in 1 chapter, so it requires you to have a certain perseverance and hard work. Moreover, because it is written entirely in English, the book requires the reader to have a certain amount of English background knowledge.
Direct to IELTS Study Guide
Because of the weaknesses mentioned above, the book does not explicitly state the types of writing (for example, types in Writing) 9IELTS found this book not suitable for those who do not have a background. Have a solid foundation in the IELTS test structure, or are you new to the IELTS subject.
In addition, with a large amount of knowledge in each chapter, you should systemize what you have learned in the notebook. Writing it down is also a great way to increase your memory capacity! You should also be patient when studying, although the amount is much, the quality of the book's knowledge is beyond the table, so please try!
In addition, for those who practice IELTS by yourself, although you may face difficulties with group activities in Direct to IELTS, Dol finds these activities can also be applied flexibly and in the process learning sequence, so this won't be too much of an obstacle.
Direct to IELTS also will not provide strategies when taking the test, this you can refer to in other titles and documents dedicated to improving skills such as Improve your IELTS Skills or Essential for IELTS Reading, … Please!
Download Direct to IELTS Free
Please visit the links below to download Direct to IELTS book and start practising the synthesis of 4 skills! If you are determined and make an effort to review all Direct to IELTS materials, 9IELTS is sure that your actions will not be wasted. 9IELTS hopes these reviews will help you find suitable fabrics, save time and bring the best results for your IELTS learning process. Good luck!