The Expert On Cambridge IELTS Practice Tests series has a total of 10 books, each with 6 tests for all 4 skills for those with a band 6.0+ or ​​higher. The book has a structure quite similar to the Cambridge IELTS series.
With this set of IELTS books, you can practice on your own because the book includes the full keys answer at the end of the book along with sample answers for both writing and speaking sections. If you are at 4.5+, you can study the Cambridge IELTS Trainer 1 and IELTS Trainer 2 first.
By using the Expert On Cambridge IELTS Practice Tests series you can fully self-assess as well as improve your language knowledge. Because, the book is fully equipped with answers, as well as detailed sample answers of the speaking and writing sections to help you learn effectively.
In particular, in order to improve your speaking and writing skills, Hai Jim outlines topics, and how to develop ideas in a reasonable way, in accordance with the marking criteria of the IELTS test. In this section, the author has equipped you with many highly rated good answer samples, grammar structures, as well as necessary vocabulary for each topic.
The reading and listening tests in the Expert On Cambridge IELTS Practice Tests help you assess your current ability. From there, you can orient the knowledge you lack and supplement it in a timely and effective manner.
In addition, the Expert On Cambridge IELTS Practice Tests series is also equipped with the advanced academic vocabulary for ILETS to help you increase your vocabulary effectively, from which your listening scores, as well as your reading skills, are also effectively improved.
In this book, you can study about 2 months before the exam, when you do the test, you should have an accurate time clock to get used to the exam questions. Or to practice and improve your English skills, you can practice gradually from books 1 to 10, and then when you are about to prepare for the exam for nearly 2 months, do it again and time it like the real exam for the second time.
When taking the test, you should skim through the topic to get an overview like the real exam, from which you can strategize effectively, and divide the time for each section reasonably.
As for speaking and writing skills, you should have a speaking companion to increase your confidence when meeting the examiner. If you can't ask anyone, you can also record your own assessment and self-scoring.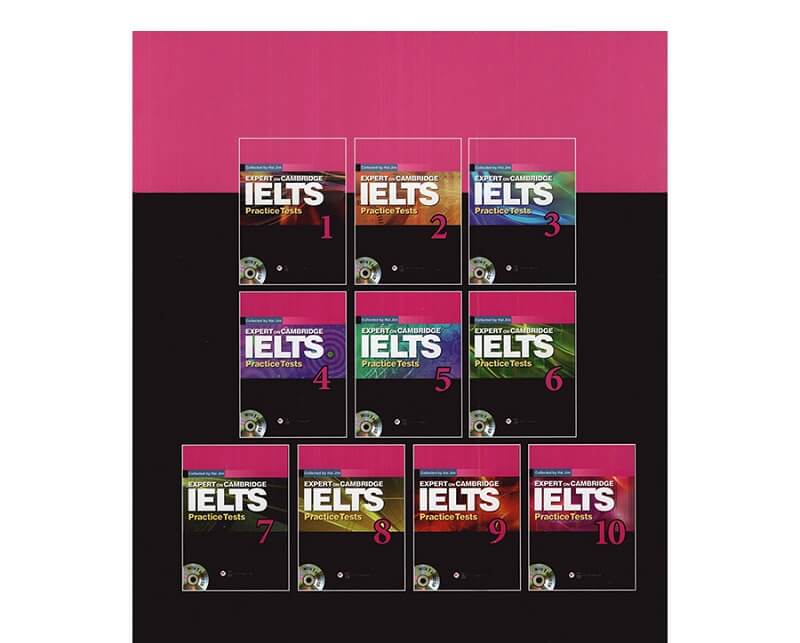 Due to copyright reasons, you can't download IELTS books directly on our website, but in this file. Please like and recommend our 9IELTS Fanpage to motivate us to keep up the good work.