Focus on IELTS Foundation is a helpful book series designed to help you build a solid foundation for the IELTS exam. This is a perfect choice if you already have a relatively good knowledge base and want to start studying for the IELTS test.
Book Title: Focus on IELTS Foundation
Author: Katy Salisbury, Sue O'Connell, Margaret Mathews
Contents: 3-book set with full PDF + CD: Focus on IELTS Foundation Workbook, Focus on IELTS Foundation Student Book and Focus on IELTS Foundation Teacher Book.
Level: Suitable for students of band 4.0 and above
Focus on IELTS Foundation Review
The book series provides you with foundational knowledge according to each skill. Some practice tests also help you practice and reinforce what you've learned.
IELTS Foundation Skills – Student's book
This will be the most helpful book in the series if you are self-studying. This book will allow you to practice and go deeper into all 4 skills in the IELTS test. The book gives the criteria and things you need to pay attention to in the IELTS test, vocabulary and how to do good and easy questions to get high scores, etc., and a lot of other practical knowledge.
IELTS Foundation Skills – Student's book will be divided into 12 lessons. After every 2 lessons, you will have an additional test to review the knowledge you have learned. A lot of practice will help you memorize knowledge more deeply and be more confident when taking the IELTS test. Besides book knowledge, it also gives you many good tips for practising more effectively.
In short, IELTS Foundation Skills – Student's book is a book you should learn and the best of the 3 books in the series. Because famous IELTS authors write the book, you can be completely assured of the quality. volume and content of the book.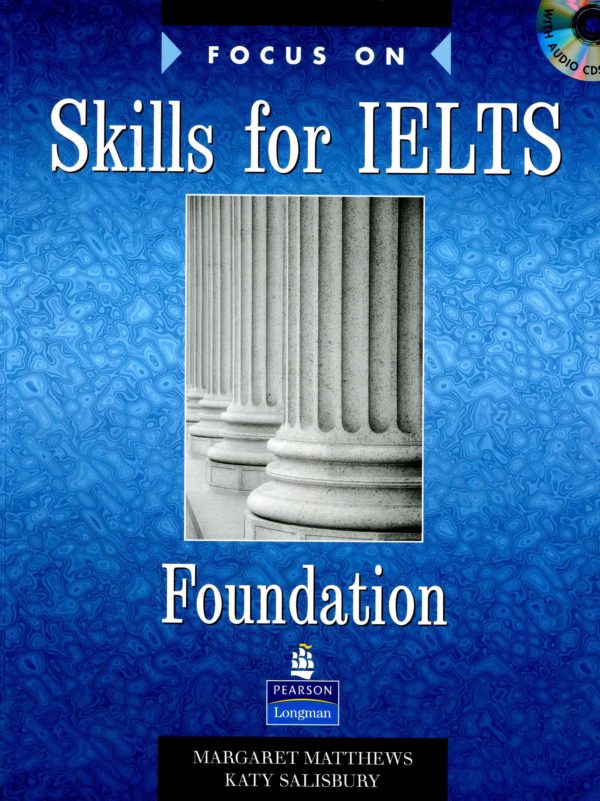 Focus on IELTS Foundation Workbook
The book will have a total of 12 lessons, each divided into different specific topics; the opening topic will be an introduction to vocabulary and grammar commonly used in the IELTS test. This is necessary for those still limited in grammar and academic vocabulary.
Before each lesson, the author will guide and show you the knowledge you need; having an overview from the beginning will help you know how to organize and absorb knowledge most effectively. In addition, if your grammar is still poor, you should see Edutrip's IELTS << grammar book article here.
Each lesson in the book will help you thoroughly review all 4 skills in IELTS, and the book will provide many small exercises for you to get acquainted with IELTS, from easy to complicated gradually. This will help those who have a low level. feel overwhelmed by the difficulty of IELTS.
Especially in the process of studying the book, you will find Essential Language and Exam Link sections, which are the author's notes to provide you with the necessary tips and information in each lesson that will help you to more knowledge to do the test better as well as minimize errors when taking the IELTS test.
Focus on IELTS Foundation Teacher's Book
This book is for teachers who want to use it to teach their students, and it is almost the same as the student book but somewhat more theoretical.
Like Focus on IELTS Foundation Work Book, Focus on IELTS Foundation Teacher's Book is divided into 12 parts by the author and mainly has a separate writing section. The lessons in the book are fewer, but the sections are divided into more detail, so this will be a good document for you to refer to increase the knowledge needed in the exam.
The reading parts of the book will be even uni ( 2 4 6), and the odd uni part (3 5 7) will be focused on writing and listening, Speaking, Vocabulary, and Grammar will be interspersed into the content. in units.
The sections in the book are built mainly to help you practice skills fluently according to the tips and instructions. There is also a separate practice at the end of the book so that you can focus on this skill more.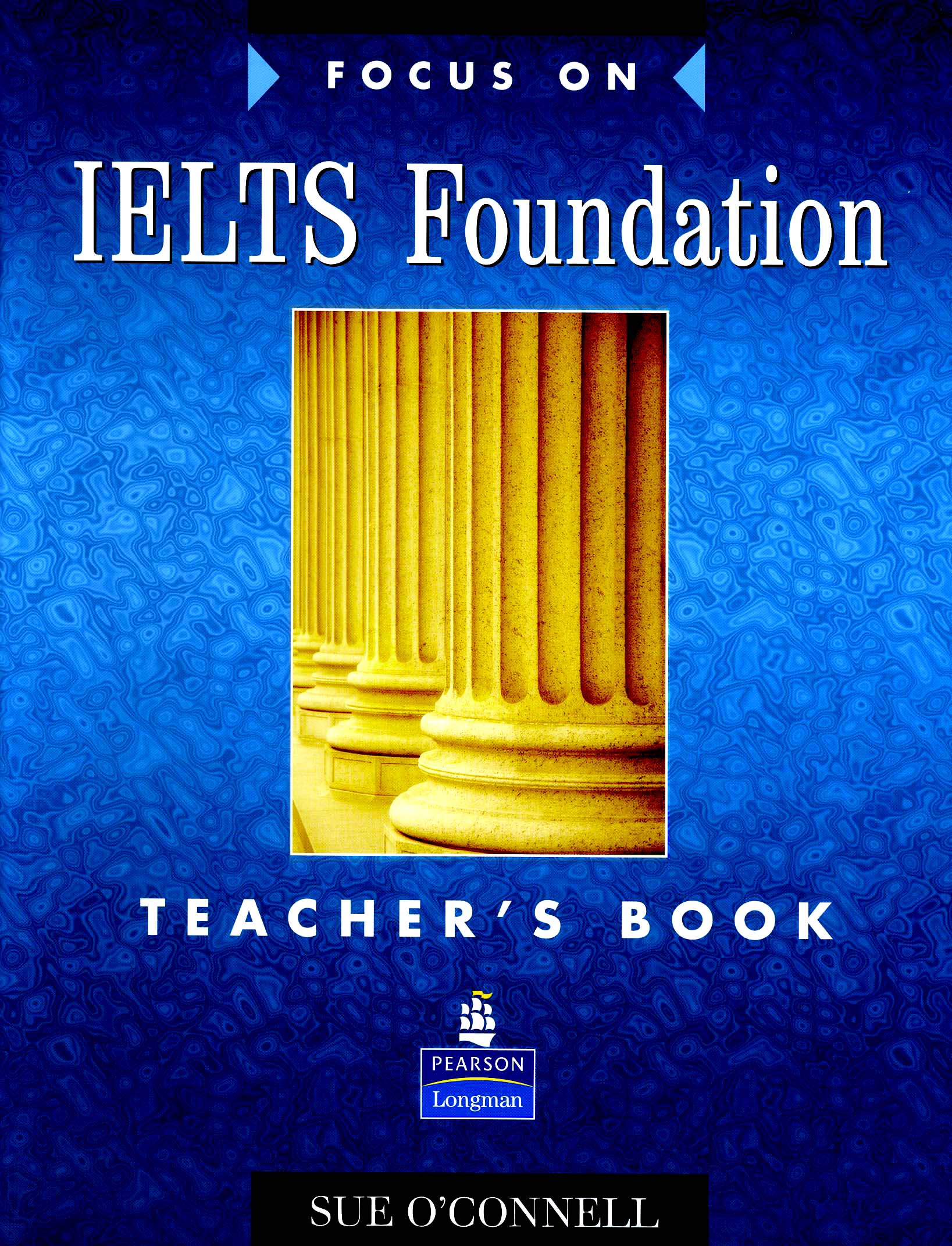 Focus on IELTS Foundation Pros & Cons
★ Advantages: In each lesson divided by 4 IELTS skills, you will get acquainted with IELTS with a few exercises, ranging from easy to complex, helping you not to feel overwhelmed before IELTS.
★ Drawbacks: The book is designed entirely in English. Therefore, you need to have a solid knowledge base to achieve the highest efficiency. So this book is not for the newbie.
In short, Focus on IELTS Foundation is a perfect set of documents for IELTS learners to refer to and use as a highly effective learning exercise for some of you to hone your skills!
Focus on IELTS Foundation Study Guide
Because the book is written in 100% English, you should use a Cambridge Dictionary or Oxford Dictionary online. This will help you learn to look up words often because many words in English have many different meanings.
When studying, you should study each unit and study 2 student books and workbooks in parallel because the lessons in the 2 books are parallel and similar to each other. When studying, you should also use a notebook to note the necessary knowledge and spend it when you have free time.
The book also has an answer key to check your results on the exercises and tests.
Download Focus on IELTS Foundation Book Series