If you are still struggling to find an effective IELTS study method, then 9IELTS will partly solve that problem by introducing you to the book IELTS Essential Guide British Council. Let's learn about this valuable secret book with 9IELTS!
IELTS Essential Guide British Council was first published in 2017 is a cooperation product between Women Publishing and British Council through Knowledge Link in Vietnam.
This book was written by "seniors" so the value this book accumulates is based on their experiences, so the authenticity and accompanying solutions make the book interesting.
IELTS Essential Guide Review
Book Contents
If you are looking for a book to learn everything about the IELTS test, this IELTS Essential Guide – British Council is a great choice.
The main content of this book includes the following items:
An overview of the IELTS test, the criteria and the scale for assessing the skills.
Introduction of the test structure of each skill, the Format, Scoring, and advice for candidates in the exam.


A detailed introduction to each question type for each skill, the process of doing the test, and strategies for effectively handling the questions, followed by practice exercises ranging from easy to difficult.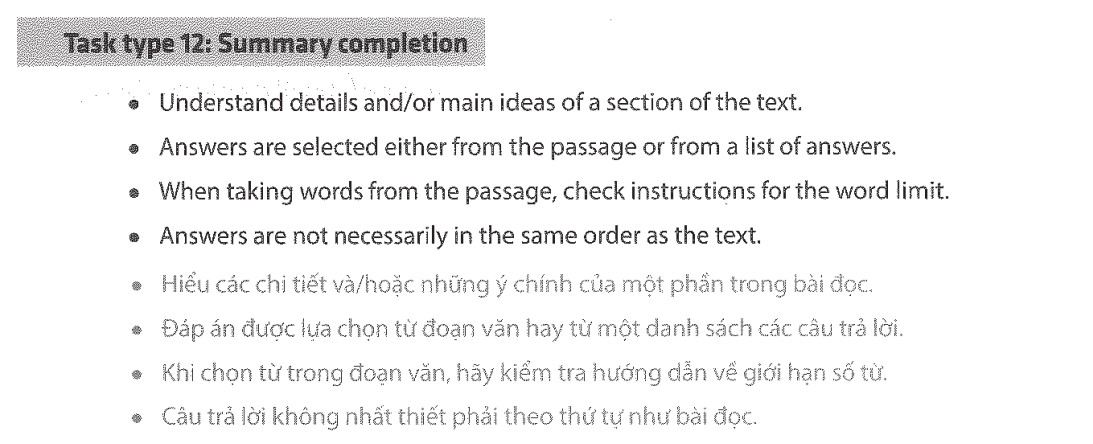 Target Readers
As the name implies, Action Plan for IELTS should be used as a checklist of the knowledge you have learned because you are in the sprint stage, with only 1 month left until the official IELTS exam. Because the exercises are quite limited, with only a few examples, you still have a lot of time or need intensive practice for a specific skill or general rule, so you should look for specialized training titles instead of the quick review manual as above.
Pros & Cons
Advantages
The IELTS Essential Book has been translated into Vietnamese to make it easier for you to use and learn all you need to know about the IELTS exam.
Each section and each skill is summarized in detail and presented in a clear order, each skill will have specific examples, you will have a particular view and better understanding of the IELTS exam.
Each skill and each type of lesson will have instructions and methods of doing the test. Moreover, the book has experience sharing and test tips to help you draw some experience.
The British Council issues the book. This centre organizes the IELTS test, so you can be completely assured that the information given, experience, and tips also apply very closely to the real test.
Weakness
Because it is a handbook that provides general information about the IELTS test, it only mentions instructions and experience in taking the test. IELTS Essential Guide does not give knowledge of English grammar.
The instructions are not too specific, you may find it difficult to understand. Most of the shared experiences are evaluated by some individuals, so they may not be suitable for others.
The examples and sample papers only illustrate the exam questions, methods, and applicability depending on each individual. To get a high band score still have to rely on your knowledge, no formula can make you get a high band if it is not based on your ability.
IELTS Essential Guide Study Guide
With the strengths and weaknesses of the book that 9IELTS has just mentioned above, 9IELTS has some tips to help you optimize the effectiveness of the book:
Prepare a notebook/notebook to review the knowledge mentioned in the book if you do not know the method of doing the test.
Complete the exercises in the order presented in the book. In addition, you should arrange learning time in between and evenly practice all 4 skills, instead of learning one skill and then moving on to another.
Keep a close eye on your learning progress, accuracy, and proficiency as you work on a particular type of test. If you have difficulty or have not achieved high results in a certain type of lesson, you should find other resources to focus on studying for that particular type of lesson.
Take the test seriously with complete IELTS test questions on the Internet, or other books (Recent Actual Tests, Cambridge IELTS, …) to check the skills you have practised with the book. This will also help you become more familiar with the exam structure, reduce pressure when taking the real test, and anticipate problems encountered in the exam room.
Download IELTS Essential Guide Free
Please visit the link below to download the IELTS Essential Guide book and start practising immediately! In general, IELTS Essential Guide British Council is just a handbook that includes tips to help you get an overview of the IELTS test, thereby setting up IELTS study and preparation plans suitable for your level. your. This is a "bedside pillow" book, one of the best IELTS self-study materials for reference and self-experience. Good luck with your studies!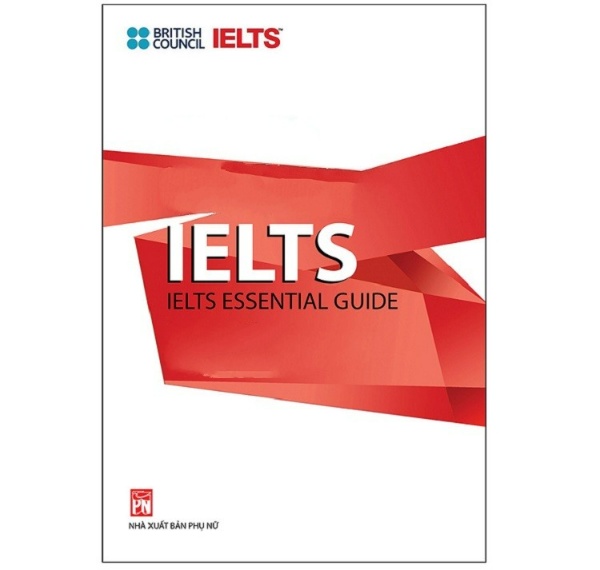 Due to copyright reasons, you can't download IELTS books directly on our website, but in this file. Please like and recommend our 9IELTS Fanpage to motivate us to keep up the good work.