IELTS is an academically intensive exam, so the requirements for knowledge are vibrant and of high quality. The Best Preparation for IELTS book series of 4 skills will help all IELTS candidates achieve their goals.
The set of 4 books corresponding to 4 essential skills in IELTS: Writing-Speaking-Listening-Reading, will help IELTS believers perfect and improve their skills, confidently achieving the band dream point.
The Best Preparation for IELTS is compiled with essential knowledge and equipment for candidates who want to study independently and achieve 5.0 – 6.5 IELTS goals.
The Best Preparation for IELTS Review
Advantages
The book is synthesized and compiled lessons into a logical and scientific system, creating a quality learning path for all candidates. Combination of theory and practical exercises.
The skills are introduced from basic to advanced, from extensive to detailed explanations.
In addition to providing background knowledge, the book series also provides a structure of questions, questions and exam preparation tips so that self-learners can familiarize themselves with the real IELTS exam.
The book is highly detailed when it provides grading criteria for the band scores, which will help learners map out a learning process according to their own plan.
Defect
The book provides quite a few practice exercises, to enhance the exercises candidates can refer to more resources from the Cambridge book series, Actual Test, …
The best preparation for IELTS Listening
The first book in this series is The best preparation for IELTS Listening to practice Listening skills in the IELTS exam for candidates with a target of 5.0 – 6.0.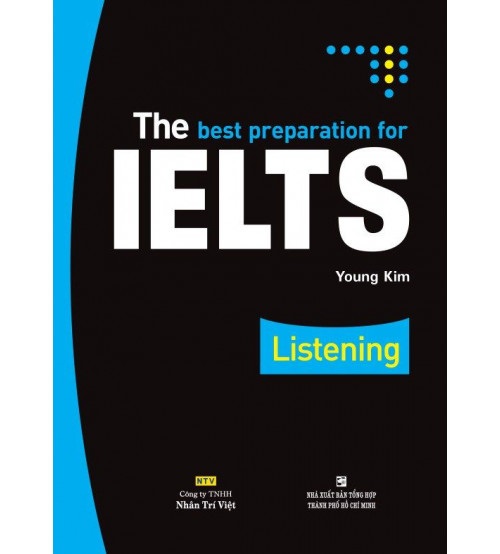 The structure of the book is divided into three separate sections:
Part 1: The book provides background knowledge, analysis, and interpretation of each question structure. Each Unit in the Chapter is short and simple, providing Overviews, Tips and practice exercises (1 or 2 exercises).
Part 2: Dive into each type of exercise in each section of the Listening lesson. At the same time, the author also gives many tips to solve the activities in each area.
Part 3: is a collection of 5 IELTS Listening test questions for candidates to practice.
The book has Audio with each Unit, and there is a final answer section so you can check your test results and overcome your weaknesses.
The best preparation for IELTS Reading
Next is the goal of practising Reading skills, The best preparation for IELTS Reading is also for those with a target score of 5.0 – 6.5.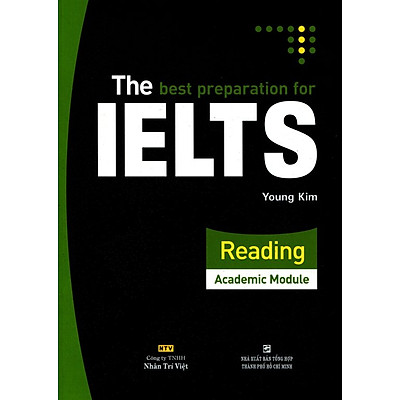 The book provides essential knowledge to conquer Reading in the IELTS exam successfully.
Part 1: Not only basic knowledge but also 2 skills Skimming & Scanning is an important secrets to getting a high band score. For each skill, the book provides definitions, steps and specific exercises.
Part 2: The author will guide you through 6 question structures that often appear in the exam. Includes Multiple Choice; Completion; Heading Matching; True/ False/ NOT Given; Short Answers; Matching/Classification.
Part 3: This section provides questions with 100% standard structure compared to the real exam.
The best preparation for IELTS Speaking
Next is the book The best preparation for IELTS Speaking to practice speaking skills for those with a goal of 5.0 – 6.5. This book has a slightly different structure from the above books, specifically: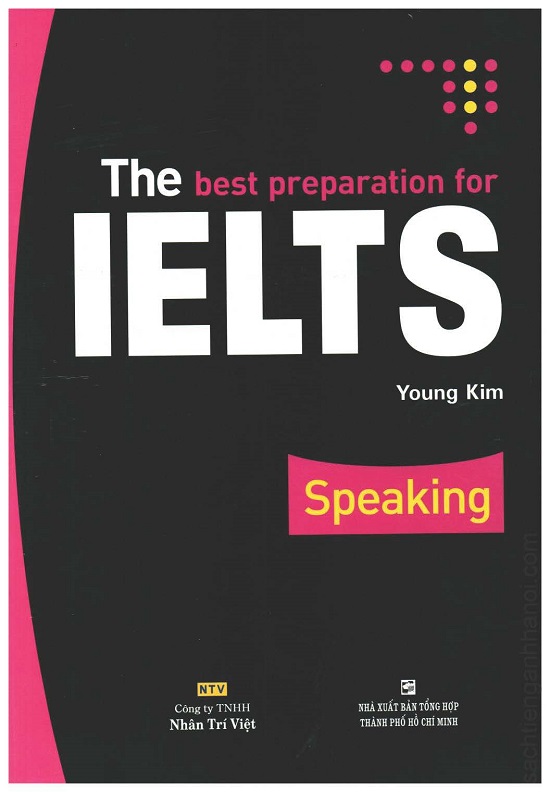 Introduction: The book provides background knowledge including: preparation steps, the scale of question structures and answer samples for 3 parts of the test, tips.
Part 2: 15 Chaps are compiled and compiled with 15 different topics: Personal Information, Family, Home Town, Places, Transport, Your Country and Culture… Each chapter is divided into three parts: Warm up; Practice Test; Vocabulary.
Specific content in each chapter:
Warm up: the book has simple exercises to warm up the vocabulary and grammar test.
Practice Test: In this part, you will practice according to the suggested questions with many available answer samples.
Vocabulary: the author synthesizes and lists necessary vocabulary by topic, you can easily use.
The best preparation for IELTS Writing
Finally, the book The best preparation for IELTS Writing to conquer Writing skills for those who have a goal of 5.0 – 6.5. This is the most difficult skill to get the highest score in the IELTS exam.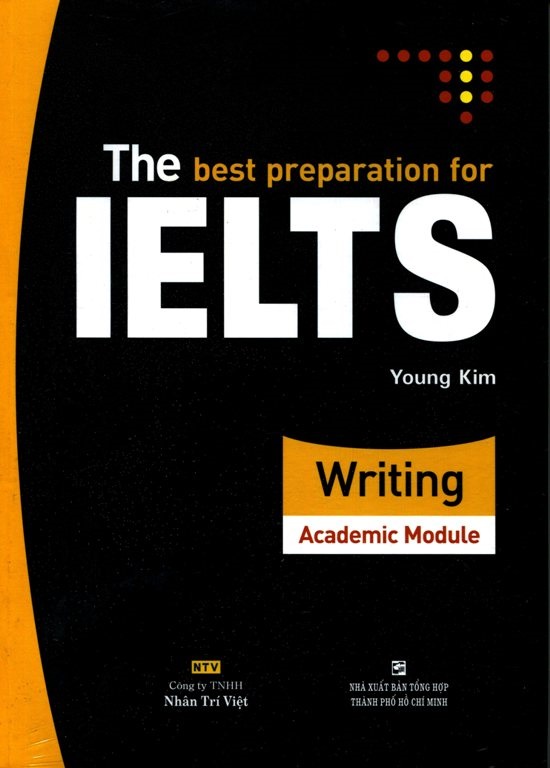 Part 1: 11 chapters teach about each type of graph appearing in IELTS Writing Task 1. The book is also advanced with more difficult maps and shapes to help learners improve their analytical skills. In particular, the book also expands many types, there are more complex forms. Each lesson in this section comes with detailed instructions and specific examples to help you learn how to write and write independently. At the same time, the author also cleverly divides exercises to help learners practice and remember knowledge more efficiently.
Part 2: Extensive in-depth on part 2 of Writing, with 4 formats: Agree or Disagree; Advantages and Disadvantage; To what Extend; Your opinion. The book provides up to 3 sample tests for you to practice.
Part 3: Compilation of many more standard exam questions with 100% structure with the real exam with all types of questions learned from Task 1 to Task 2.
Download The Best Preparation for IELTS Free
Please visit the link below to download the The Best Preparation for IELTS book and start practising immediately!