Writing is one of the toughest modules of the IELTS exam. Writing requires a wide range of vocabulary and ideas on different topics that are prevalent in the world. Writing includes task 1 and task 2.
In task 1 you will be given a graph or diagram and you have to write about 150 words in 20 minutes whereas in task 2 you will be provided with a topic and you have to write 250 words in 40 minutes.
Writing Task 1 is easy as compared to Writing task 2, so you have to do more practice for task 2 and this book will help you to learn new ideas.
Liz's Ideas for IELTS Essay Topics E-book is written by Elizabeth Liz. She is an experienced IELTS teacher and the author of the website ieltsliz.com. she completed her IELTS examiner training in 2008
Liz's Ideas for IELTS Essay Topics E-book
This IELTS book is about task 2 of IELTS Writing. this book includes ideas on different topics of writing task 2. these ideas are very useful for IELTS students.
This book also includes important Vocabulary with ideas for 150 topics in IELTS Writing Task 2. this book is comprehensive and covers all important task 2 writing topics.
The third page of this book contains a message from the author and all students should read this message carefully before starting the book.
Apart from that, Liz's Ideas for IELTS Essay Topics E-book includes ideas on different topics alphabetically. Topics that are included in this book are mentioned below:
Advertising
Animals
Art
Buildings & Housing
Business
Character and people
Crime and Punishments
Economy and Money
Education
Environment
Family
Food
Health
Internet and computers
Language
Internet and computers
Language
Leisure
Media and TV
Music
News
Reading and Books
Society
Space Exploration
Sports and exercise
Technology
Tourism
Transport
Water
Work
If you really want to learn something from this book, then buy a hard copy of this book. Start reading this book from the first page and slowly read all pages and try to use these words in your daily essays and also use these in speaking.
To read this book, I recommend purchasing this book an e-commerce website like Amazon or Flipkart. But you can download a soft copy of this book on our website.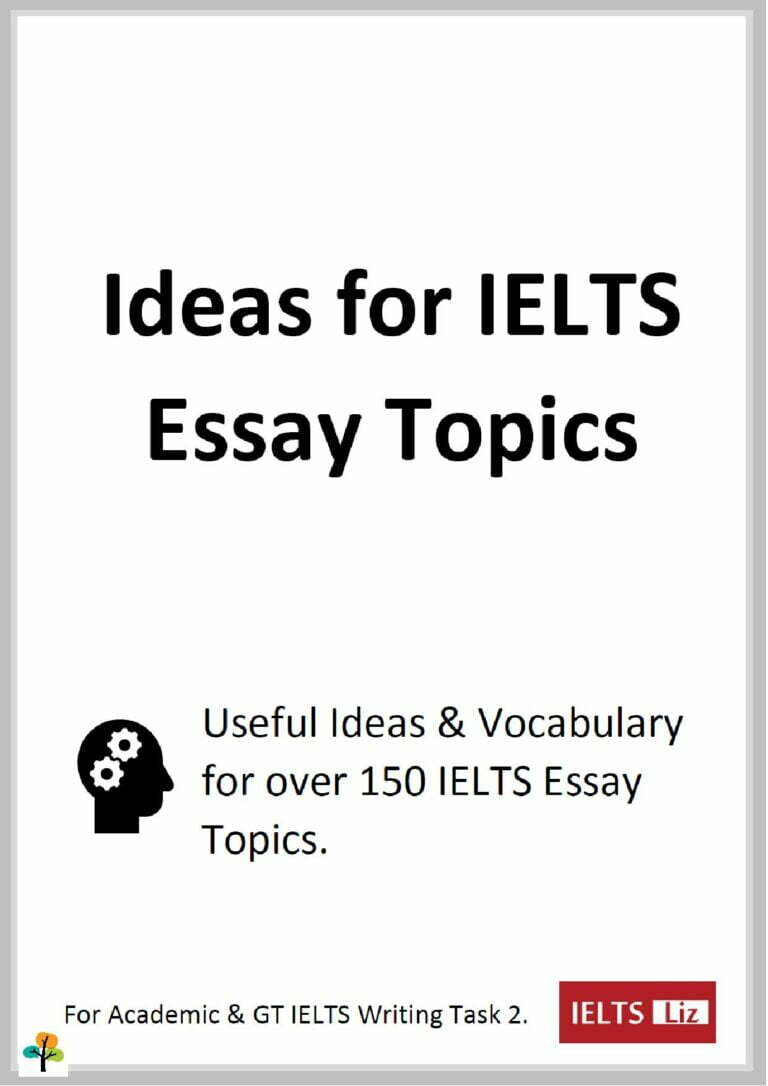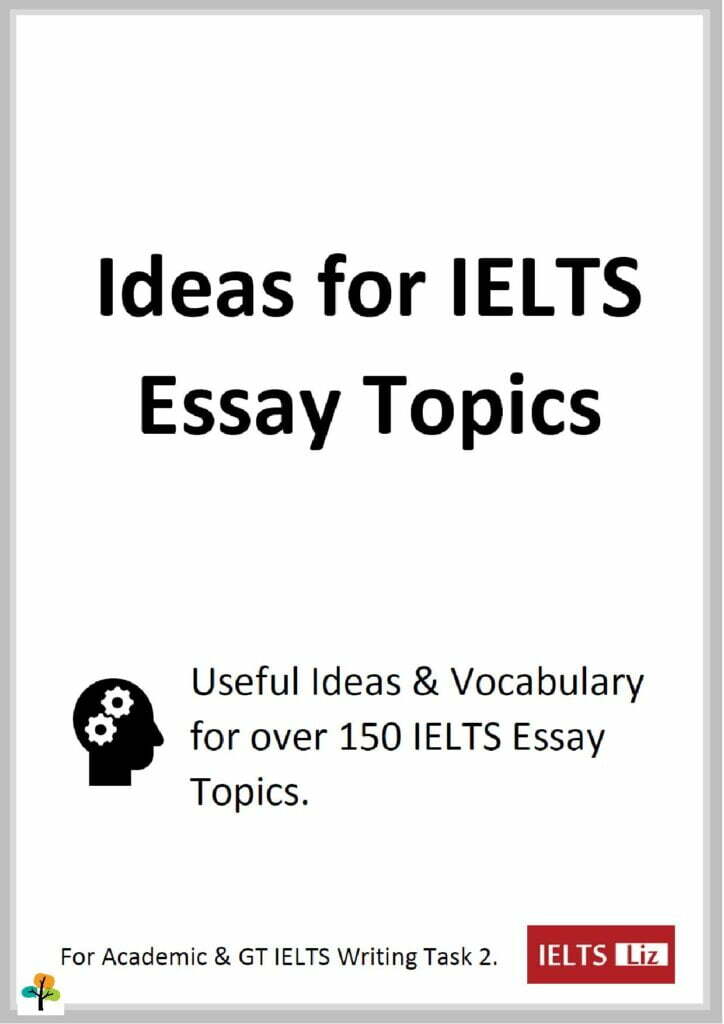 Due to copyright reasons, you can't download IELTS books directly on our website, but in this file. Please like and recommend our 9IELTS Fanpage to motivate us to keep up the good work.