Succeed in IELTS equips learners with valuable tips and strategies to improve listening, speaking, reading, and writing skills to prepare for the IELTS tests. You can download the complete set of Succeed in IELTS [PDF + Audio] for free.
Succeed in IELTS Speaking and Vocabulary
Since Succeed in IELTS Speaking and Vocabulary is published by Global, readers can fully trust the book's overall quality, easy-to-understand style, and scientific presentation. This IELTS book is organized into sections, each with an introduction, exercise content, and complete answers. Learners will learn to speak naturally in a variety of situations related to 10 different topics.
Right at the beginning of Succeed in IELTS Speaking and Vocabulary you will be guided about the parts of the IELTS Speaking test, as well as useful sharing of tips, and how to avoid mistakes when taking the actual listening test. This section will include 7 chapters, each chapter will include a summary of the entire knowledge as well as a test to help you self-assess your speaking skills.
In the second part of the book Succeed in IELTS Speaking and Vocabulary pdf, you will find 10 popular topics such as travel, artistic life, culture, and homeland. Huge amount of vocabulary, grammar, and sentence patterns. will be provided to you in each lesson, as well as a basic understanding of the topic. This provides learners with the opportunity to practice and memorize knowledge immediately. Speaking topics are learned through 3 steps Preparing – Taking Notes – Practicing.
Above is an illustrated exam of part 3 in IELTS speaking, including exam questions, tips, 3-step instructions Preparing – Taking Note – Practicing effectively, and finally answers. If you have a band lower than 3.5+ you can refer to Basic IELTS first.
The Succeed in IELTS book series includes PDF and Audio files, so learners should practice listening to the audio first to see how the voice is read and how to pronounce it, then practice (because listening to the audio first will help you visualize how to play it). sound like, so that you can practice along.
You should refer to the tips shared in the first section, and then apply them to each specific lesson (because if we do the opposite, this will make learners lose more time).
Try to learn 1 new unit every day (this will help you create a habit, from which learning English will become optional and scary).
Review old lessons often or you will quickly get used to them.
Find more allies to practice together to improve efficiency! Try to practice regularly and apply the lesson to life will help you remember longer.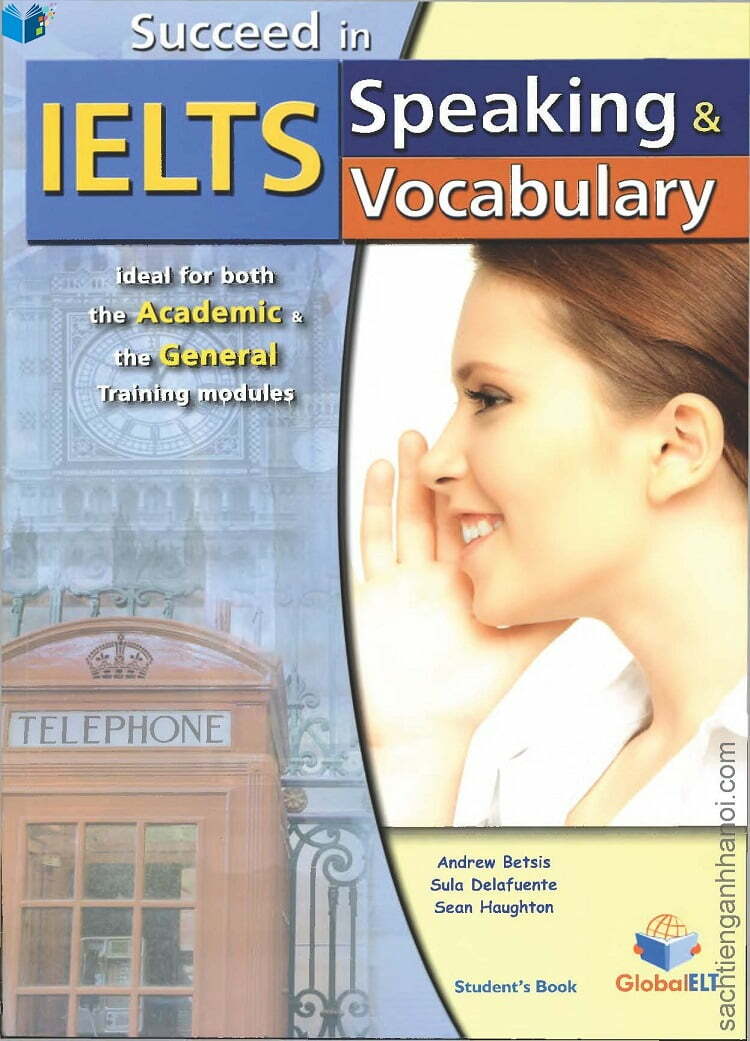 Succeed in IELTS Listening and Vocabulary
The listening book, like the speaking book, is divided into 10 lessons, each lesson includes tests, tips, and keys so you can practice most effectively. More specifically, the 10 units of Succeed in IELTS Listening and Vocabulary will be devoted to numbers, school activities as well as people, and things in life around you.
In each lesson, you will be provided with additional tips and tricks to help you make the most of your time to stay on track and get a good score. When you first start learning, some students will find it a bit difficult, but you should slow down each unit in the book and follow the instructions. At the same time, while taking the test, you should prepare a clock to time the standard test with the time of the actual test.
Note: Since you only have one time to listen in the listening test, it is important that you practice carefully so that you do not make small mistakes that will cost you time during the actual IELTS test.
After completing 10 lessons, you will come to the guide of the book Succeed in IELTS Listening and Vocabulary pdf, this section helps learners to synthesize effective test-taking knowledge. Help you get more useful tips and test tips.
Similar to the Speaking section, you should read the tips first, then start practicing to make full use of Succeed in IELTS Listening and Vocabulary.
Spend 2-3 hours a day to practice listening to take advantage of when eating and moving. Record your mistakes and tips in a separate notebook so you can practice anytime, anywhere.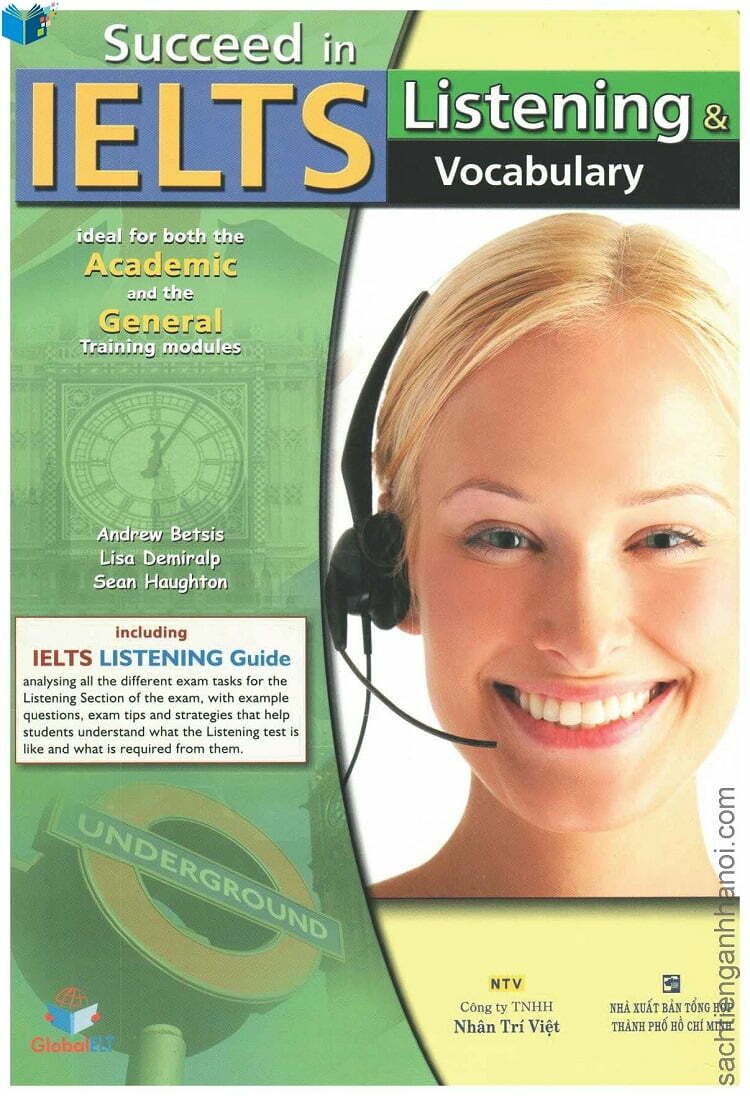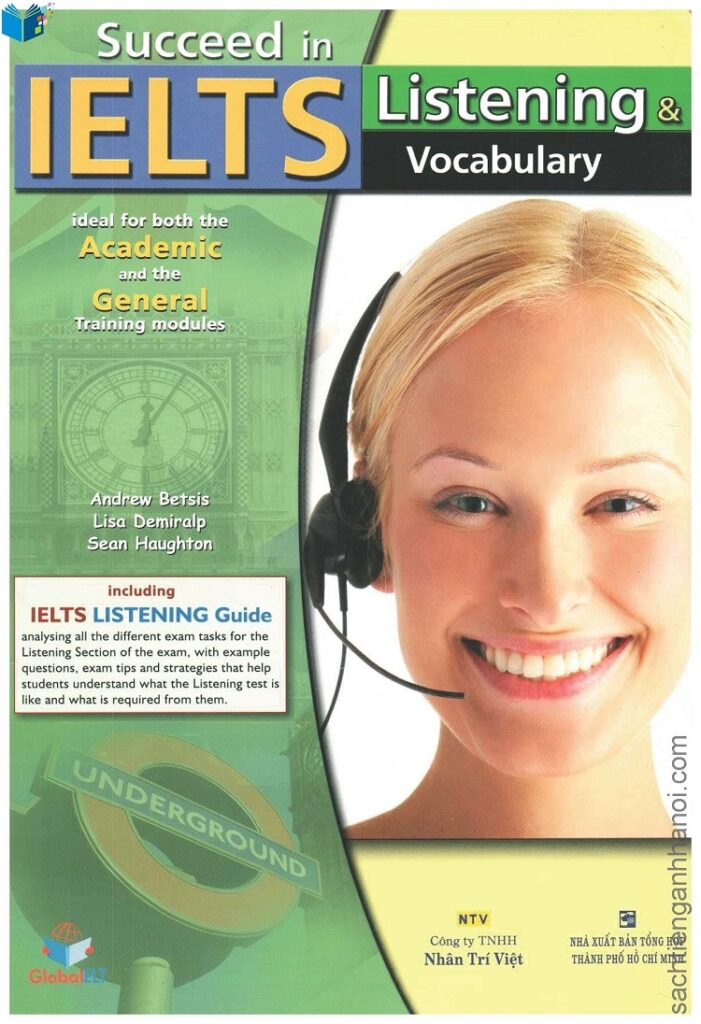 Succeed in IELTS – 9 Practice Test
After completing the above 2 Succeed in IELTS books, you will move on to the IELTS preparation book. The book Succeed in IELTS 9 practice tests will include 9 tests that are very close to the actual test, helping you practice as effectively as possible. What's more, the book's Exam Guide, which takes up 50 pages of an extremely shared book, gives you test-taking tips for each test.
In particular, with the Exam-Guide section taking up 50 pages, instructions on how to practice are extremely detailed, so you don't need a teacher to guide you, you can completely learn by yourself.
The 9 tests in Succeed in IELTS 9 practice tests are up-to-date, and very close to the real test, so you can be assured of its reliability.
Before starting to do the test, you should make sure that you have a solid foundation of knowledge and can confidently do the test.
Please take the test seriously, remember to set the time as if you were taking the real test or less to give yourself the same pressure as if you were taking the real IELTS test.
After completing the test, please check your answers and then review where you went wrong and explain why it was wrong there you don't need to do much, here we prioritize quality over quantity.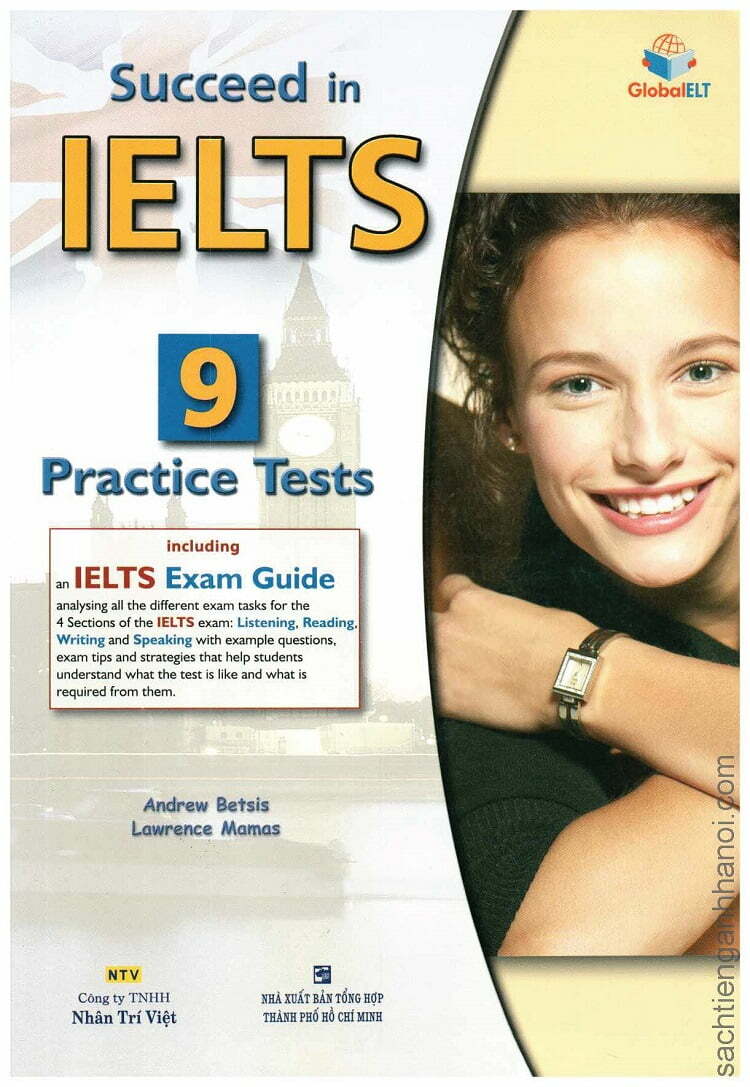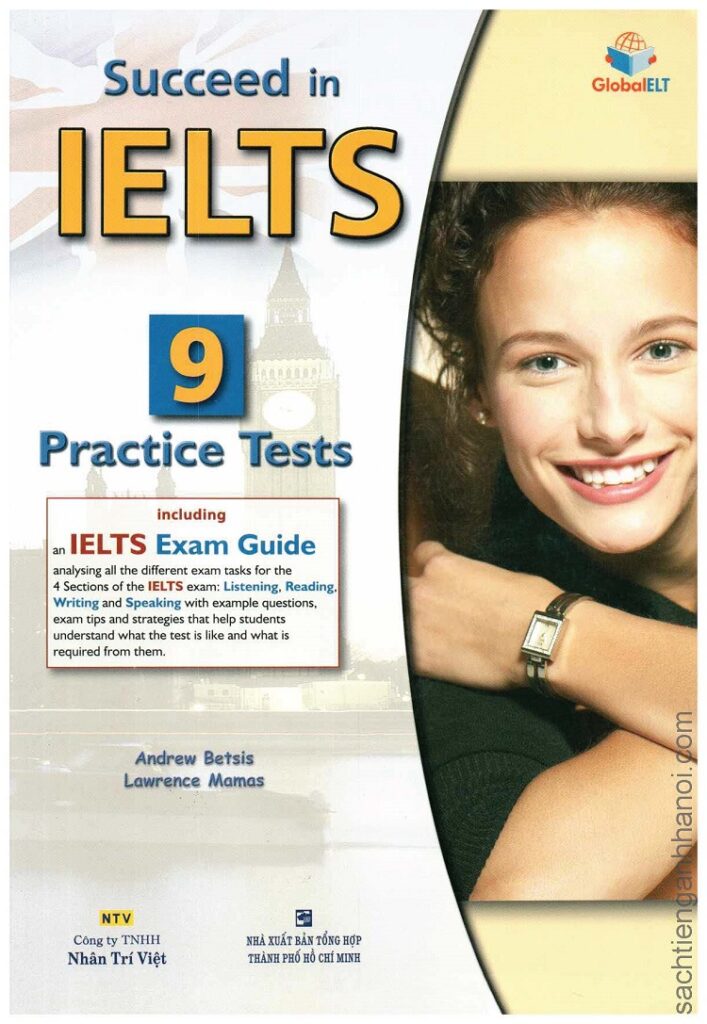 Pros & Cons of Succeed in IELTS Book Series
Pros of Succeed in IELTS
The book Succeed in IELTS not only shares good test sets and questions but also strategies and tips through the Exam Guide, helping learners study effectively and achieve better results without causing boredom.
The topics in the book Succeed in IELTS pdf are familiar and close to everyday life, so it's easy for you to learn and understand.
The reference test questions in the Succeed in IELTS book are quite close to the real test, helping you get used to the real test format.
Cons of Succeed in IELTS
Because it was published for a long time, the listening articles in the Succeed in IELTS 9 Tests Practice book are somewhat outdated, no longer appearing in the IELTS Listening tests of recent years.
Speaking tests do not have sample answers, making it difficult for learners to assess their own progress because they are not provided with specific standards for comparison.