For most IELTS candidates, Writing skill is always a big challenge. So today 9IELTS introduces to everyone the book "The key to your IELTS Writing target" – the key to the success you are looking for.
Book information
Book title: The key to your IELTS Writing target
Author: Dan Berns and Pham A Phi
Publisher: Dan Tri Publishing House
The Key to Your IELTS Writing Target Review
The book's content is divided into two parts corresponding to writing task 1 and task 2 in IELTS.
Based on the requirements for each band score, the book provides IELTS candidates with effective test strategies, advanced vocabulary and grammar, and notices mistakes that lead to loss of marks. With each section, the book also shows common mistakes, extracts accompanying vocabulary groups, and effective grammar structures.
The book not only provides knowledge and tips, but also delves deeply into the 4 grading criteria for each Task, giving instructions for candidates to complete the article with enough meaning, structure, and still ensure coherence. , rich vocabulary.
The book's focus is to help learners make the most of their scores in all grading criteria, users of the book "The Key to your IELTS Writing Target" will be surprised by the score they achieve after the training process.
The advantage of this IELTS Writing study book lies in the detail and meticulousness of the band score criteria. You are not providing in-depth knowledge like other book series, "The Key to your IELTS Writing Target" with a comprehensive approach to "scoring" criteria from basic to advanced, suitable for different audiences different learners.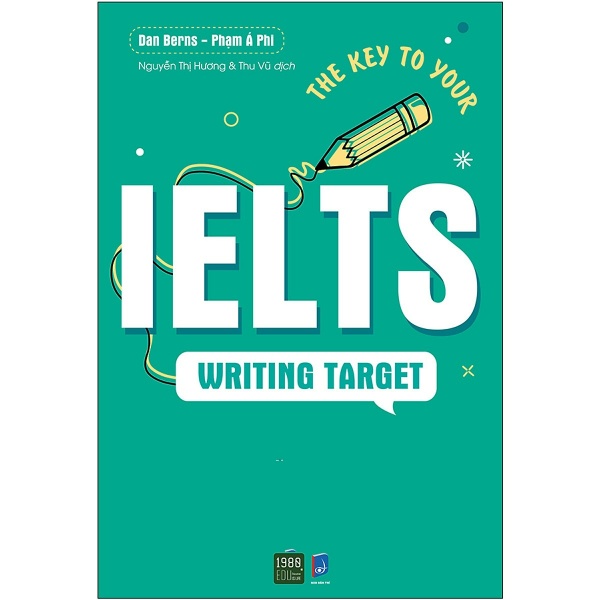 Due to copyright reasons, you can't download IELTS books directly on our website, but in this file. Please like and recommend our 9IELTS Fanpage to motivate us to keep up the good work.