Bridge to IELTS Pre-intermediate – Intermediate band 3.5-4.5 is designed for students who want to start an IELTS preparatory course. The 120-hour course takes students from the Pre-intermediate to the Intermediate level. By the end of the course, students should have the knowledge, skills, and confidence to embark on an IELTS preparatory course.
Bridge to IELTS Pre-intermediate – Intermediate 3.5-4.5 Student's Book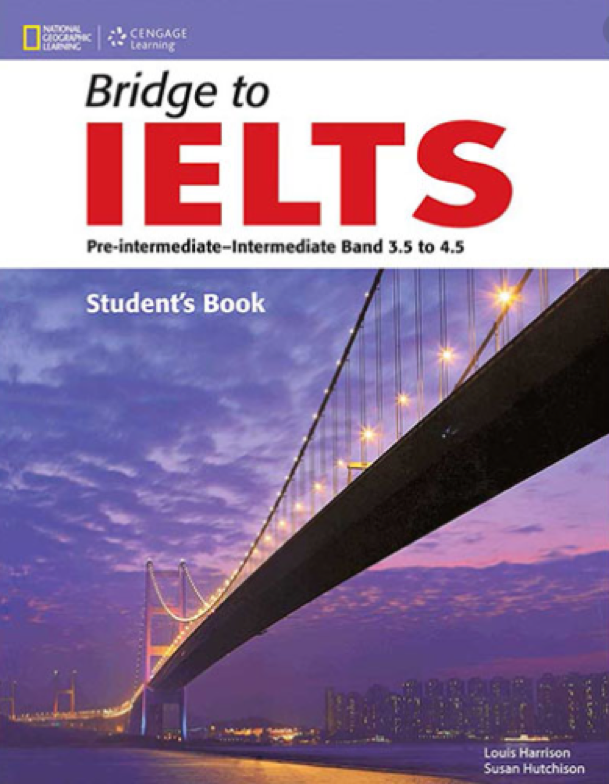 Bridge to IELTS is the first stage in helping you рrераrе for taking the IELTS test, helping you improve your English language and test skills and also develop your study skills.
We have carefully selected interesting topics and developed the language study step by step. We have also included revision sections to help you remember the grammar and vocabulary you learned earlier.
At the same time, as you improve your English language and study skills, you'll get lots of test practice. A lot of the activities in the units are based on actual IELTS test question types, so when you're improving your English skills, уоu'rе preparing for the test simultaneously.
To ensure you're ready to study for the test, in Bridge to IELTS boxes, we've included information оn how the test works and tips on how to do your best in the test.
The book helps you understand the situations in the test – student life and academic traditions that you will listen to and speak about in the test. Look out for the Living IELTS boxes, which contain words and phrases to help you sound natural and confident.
Bridge to IELTS Pre-intermediate – Intermediate 3.5-4.5 Workbook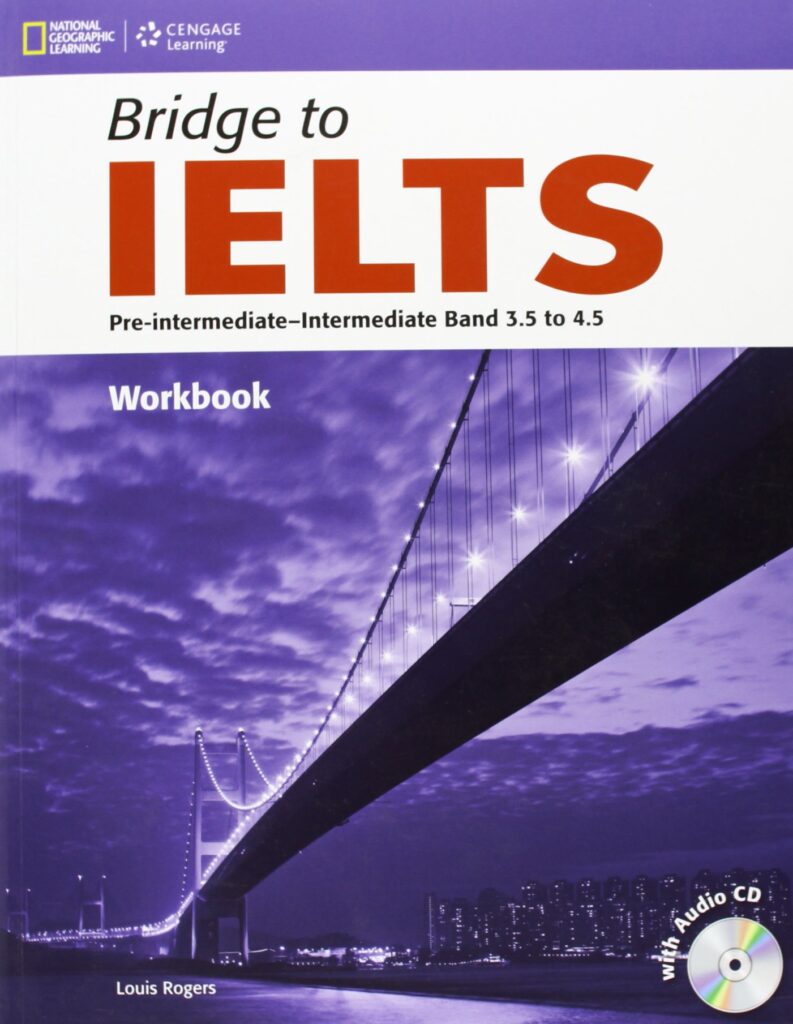 Bridge to IELTS Workbook provides you with a more diversity of exercises to practice.
The book design is similar to that of Student's Book, with a lesson system combining 4 skills grammar, pronunciation, and vocabulary. The knowledge is simple but requires hard work to remember deeply, and it is easier to learn. At the end of the book, as usual, is the answer and Audio Scrip for you to check yourself and check if you have made progress in learning.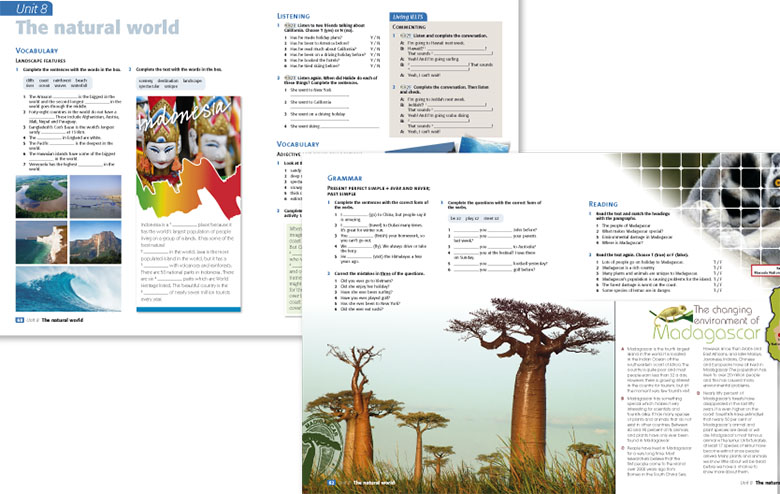 This book is for those who want to practice more exercises at home. The Bridge to IELTS Work Book provides a lot of sample exercises in the IELTS exam for you to practice. For those of you who want to improve your score, practice is an indispensable part.
Bridge to IELTS PDF Study Guide for IELTS Learners
Because this book has mainly exercise and practice content, so learners should make a clear daily study plan to achieve the highest efficiency:
Make a Unit in the Students Books, then note the knowledge learned in a notebook
You should divide the items by topic and record the vocabulary and grammar points used in that exercise.
Then you can do one more Unit with the same format in the Work Book (it is recommended to do the exercise the same day or the next day to avoid forgetting old knowledge). This will help you practice what you have learned and, at the same time, have a firmer grasp of it.
Practice every day, and continue to avoid interrupting your study.
Download Bridge to IELTS Pre-intermediate – Intermediate
Bridge to IELTS Pre-intermediate – Intermediate is among the best IELTS books for bands 3.5 and above to consolidate knowledge and increase the band score.
Download Bridge to IELTS Student's book [PDF+Audio]: HERE
Download Bridge to IELTS Wordbook [PDF+Audio]: HERE