IELTS Test Builder is a set of IELTS preparation materials for some of you who are looking to practice with some of the IELTS test sets that are closest to the real test. This book series has published IELTS Test Builder 1 and 2, today. Let's learn this interesting book together with 9IELTS.
IELTS Test Builder is one of a series of books that offers separate test questions for those who practise at home, practising self-study as effectively as The Official Cambridge Guide to IELTS, Cambridge IELTS Practice Tests By Mark Griffiths, Expert On Cambridge IELTS Practice Tests, Cambridge IELTS General Training 11-16, Cambridge IELTS Intensive Training Writing or Cambridge IELTS Trainer 1 and IELTS Trainer 2.
IELTS Test Builder 1, 2 Review
Book Contents
An IELTS Test Builder book will have 4 tests for all 4 skills listening, reading, writing and speaking. There should be a total of 8 tests for you to practice on your own.
The test questions are taken from the real test or built on the format of the test that will be found under the actual IELTS test. So, when you do the questions under the IELTS Test Builder, you will have a better understanding of the exam structure and summarize the IELTS knowledge you have learned.
A special thing about the book IELTS Test Builder is the specific solution to the test questions at the end of the book. This is very important for those of you who have completed the test to be able to compare the answers, know your own mistakes and improve your skills in making the best test.
In addition, speaking and writing questions will be guided on how to best include ideas for each test.
This is a very useful book for those of you who are in the process of preparing for the exam. The tests follow skills, fully explained to help you approach the IELTS test better.
Target Readers
IELTS Test Builder 1 + 2 not only provides IELTS practice tests that are similar to some of what you will encounter under the real IELTS exam but also equips you with some advanced practice exercises, guiding you through the exercises and lectures. That is a very detailed answer. The book is suitable for those who have an IELTS level of 4.5 and want to achieve a target of 6.0 or higher for the real exam.
IELTS Test Builder 1, 2 Study Guide
Set a clear timetable, and practice one question each day with the same type of watch as yours to practise. It is completely easy for you to put yourself in a position when taking the exam to do the test according to the timetable.
Practice books need to be suitable for those from bands 4-5 and up. For those of you who are just starting out or do not know anything about IELTS, you can take a look at it to refer to the exam structure and familiarise yourself with IELTS but do not try to solve the problem.
As for those of you who have a good level of the process of solving the problem, if the time is still not up, don't worry because the real question is not too easy.
Download IELTS Test Builder 1, 2 Free
Please visit the link below to download the IELTS Test Builder 1 + 2 book and start practising immediately!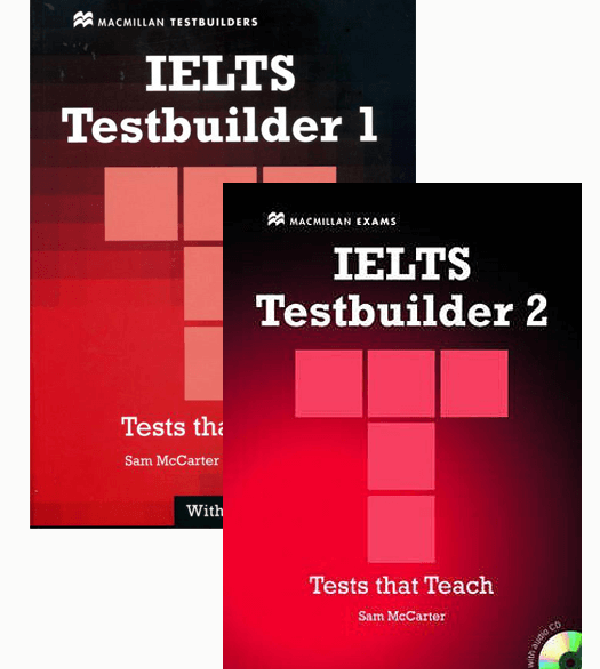 Due to copyright reasons, you can't download IELTS books directly on our website, but in this file. Please like and recommend our 9IELTS Fanpage to motivate us to keep up the good work.