ELTS, the International English Language Testing System, is an English language proficiency exam that tests listening, reading, writing, and speaking skills. There are over 1,000 test cen­ters in more than 140 countries around the world. Over 9,000 organizations, including univer­sities, government agencies, and private companies, accept IELTS test scores.
There are two versions of the test-Academic and General Training. The Academic version is for students who want to pursue a university education in an English-speaking country. The General Training test is for people who need to demonstrate English language proficiency for work, training programs, secondary education, or immigration to certain countries.
Barron's Writing for the IELTS will help you prepare for the writing section of the IELTS test whether you are plan­ning to take the Academic or the General Training version. Both versions of the test include a writing section with two tasks. The organization of this book follows the criteria IELTS examiners use to score your writing.
If you study everything in this book, you will score well.
Task Achievement/Task Response
Coherence and Cohesion
Lexical Resource
Grammatical Range and Accuracy
ou will learn how to apply this model to each of the IELTS writing tasks. Study the sec­tions of this chapter that focus on the version of the test that you plan to take-Academic or General Training.
Each section leads you step by step through the process of writing an essay in response to that particular task. Therefore, you should work your way through each section from begin­ning to end. As you study a section, you will become familiar with the types of questions you will have to respond to on the IELTS. You will also learn to complete your responses within the time limits of the test.
When you respond to the IELTS writing tasks, you must write clearly, coherently, and cor­rectly. The next three chapters of this book will help you do that. They will help you develop the skills you will need for both the Academic and General Training versions of the test.
In the Coherence and Cohesion chapter, you will practice organizing your writing and connecting your ideas. In the Lexical Resource chapter, you will learn how to develop your vocabulary and use it correctly. In the Grammatical Range and Accuracy chapter, you will review grammar rules and practise applying them to your writing.
You can work through these chapters in order. Or, you can focus first on the parts that address your weakest areas. Then, you can use the rest for review and practice.
In the Appendix, you will find a More Writing Practice section with a selection of essays written in response to IELTS writing tasks. You can study the essays as models of good writing. You can also use this section for further practice by writing your own responses to the tasks included in the section.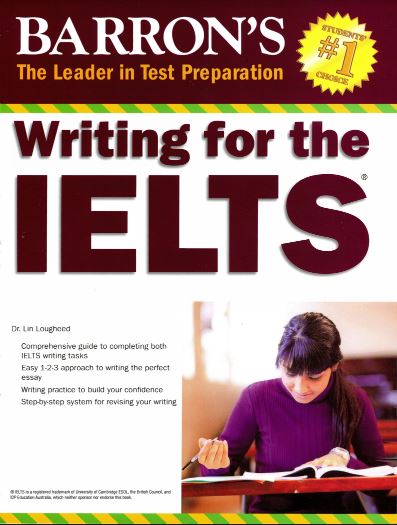 For copyright reasons, you can't download IELTS books directly on our website, but in this file. Please like and recommend our 9IELTS Fanpage to motivate us to keep up the good work.